This month, we're pleased at CatholicMom.com to have site sponsorship from Saint Mail. Check out this terrific resource for your Domestic Church. A subscription to Saint Mail would make a terrific Advent or Christmas gift for your family, your Godchild or grandchild, or even for a Christmas present for friends or neighbors.
Saint Mail has just launched and is helping families bring the rich lives of the saints to the dinner table. More often than not families are running around over scheduled and exhausted. Parents want to teach their children about the communion of saints but are left to referee who gets the last tater tot. Many hope the CCD teacher covers where they fall short. CCD teachers are also short on time feeling pressure to convey all of the Catholic faith in 55 minutes a week. This is where Saint Mail can help!
Saint Mail is a subscription service that brings a new saint to your mailbox once a month. Children love getting mail. Why not replace the toy magazine trying to sell you stuff with a little bit of your faith! Your children will look forward each month to discovering a new saint friend along with some trinkets to help celebrate the feast day.
Each month your family will be receiving
Saint medal
Saint Mail magnet (to help you remember the feast day is coming up!!)
A letter from the saint friend introducing themselves
A craft or small toy (and sometimes both!)
Suggestions on how to celebrate the feast day
So check out our website today www.MailaSaint.com and let Saint Mail fill in the gaps for you! All of the saints know and love us…. lets get to know them!
An Interview with Saint Mail Founder Molly Nelson
What is Saint Mail?
Saint Mail is a subscription service that delivers a new saint to your mailbox every month! I wanted nothing more than my children to know and feel the love of the saints in their everyday lives. I felt like some of the saint stories and paintings that we often show children never really brought it to their level. These fancy paintings with a super devout person that prays all day sort of made them glaze over. I really wanted to present them as actual friends in heaven that they can relate to.
How did you come up with this idea?
The idea came to me honestly out of pure necessity, and the Holy Spirit of course! I kept trying to have everything ready to celebrate a feast day each month. It always seemed like exactly at the moment that I had finished shopping (with my three little little little children and loaded them back into their carseats) that I would realize that I had forgotten to purchase a major component to the craft! I thought gosh, if someone could just get this ready for me......DING!
Why do you include a Mail Bag?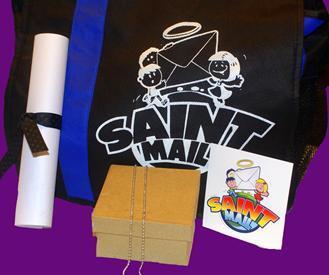 While teaching CCD and my own kids I found that children really understand "interceding" when explained as saints carrying our prayers (mail) to God. It is something again that relates to their lives and brings it to a level they can understand. Since people are always asking if Catholics worship saints I feel it is important to explain it early and often! Oh and also the mail bag is a wonderful way to keep everything together!
What all is included?
The first month is the set up package that includes the mail bag mentioned above. We also include a necklace so that your kids will be able to wear some of the saint medals they will receive in future months. There is also a trinket box that you and your child can decorate along with a Saint Mail sticker. Finally there is a letter explaining who our saint friends are and how to become one!
What is in the future months?
Each following package your family will meet a saint that is celebrating a feast day in that particular month. It will include
A letter from the saint introducing themselves
Saint Medal
Little trinket or craft ideas (often times both)
A custom Saint Mail magnet designed to help you remember the feast day
Ideas on how to celebrate the feast day
How do we order?
Please visit www.MailaSaint.com to learn about all your subscription options. If you have any questions please email us we would love to work with you! Saint Mail would make the perfect Christmas gift that keeps on giving all year long!
About the Author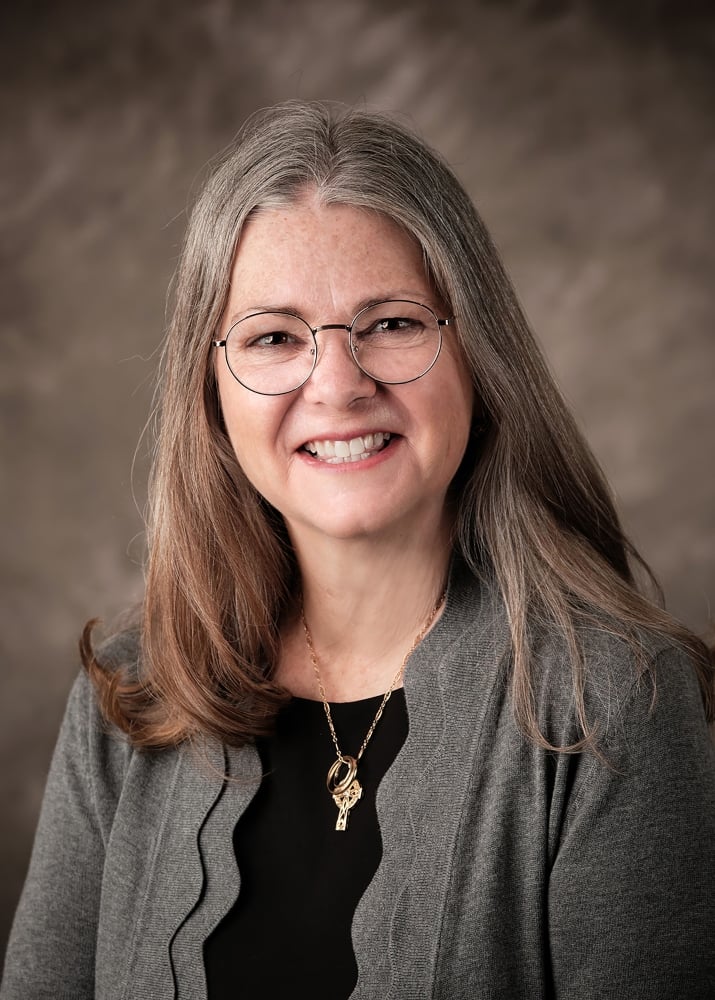 Lisa M. Hendey is the founder of CatholicMom.com, a bestselling author and an international speaker. A frequent radio and television guest, Hendey travels internationally giving workshops on faith, family, and communications. Visit Lisa at LisaHendey.com or on social media @LisaHendey for information on her speaking schedule or to invite her to visit your group, parish, school or organization. Visit Lisa's author page on Amazon.com.