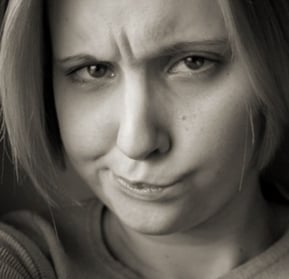 Webster's dictionary defines cynicism as "believing that people are generally selfish and dishonest."
In a recent book study with friends we were discussing a chapter on this very topic. In Paul Miller's A Praying Life he describes Satan as the first cynic who made Adam and Eve question God's intentions. Eve did not want to have the wool pulled over her eyes so in a moment of pride- of not wanting to be left out of the inside scoop- she ate of the fruit.
"Satan seductively gives Adam and Eve the inside track- here is what is REALLY going on behind closed doors. Such is the deadly intimacy that gossip offers" (p 78).
"Because cynicism sees what is 'really going on', it feels authentic. That gives cynicism an elite status since authenticity is one of the last remaining public virtues in our culture" (p 78).
The funny person on TV, the one we admire is almost always the cynical character. I used to love the 80's sitcom Roseanne. Both Roseanne and her daughter Darlene's bitingly witty disdain for all things and cynicism delighted me. They were cool. They were funny. They laughed at the naïve.
It's not just Roseanne. It's everywhere. Disney and Nickelodeon are rampant with biting sarcasms, cynical children and gullible adults. Sarcasm reigns in virtually all of our popular culture because it is the fruit of cynicism. It is witty language used to convey scorn. Only the innocent are fooled and we laugh at them. Cynical people are clever and hard to fool. We all want to be clever.
My TV example is perhaps the most overt style of cynicism but there are other more subtle forms. It's what makes us roll our eyes at the neighbor who runs all those bake sales "just to look good". It's what makes us scoff when so-and-so receives the Christian character award when we know what "they're really like". It can make us suspicious of somebody's invitation. Cynicism can weaken our faith and not allow us to hope in answered prayer. Sometimes it's what makes us afraid to let go of inhibitions and get lost in praise for fear of looking like we allow ourselves to get carried away or of being corny.
At the heart of it, we believe cynicism protects us from being naïve or childlike. But that is the exact opposite of what Jesus invites us to be.
I find that when a negative attitude is THAT infectious and prevalent and admired in our culture there is usually a reason. Satan works overtime to make us all cynical because it is the very opposite attitude of heart that Christ wants for us. Cynicism is the one that will lead us away from Christ.
Matthew 18:3 says "Truly I tell you, unless you change and become like little children, you will never enter the kingdom of heaven. Whoever humbles himself like this child is the greatest in the kingdom of heaven. And whoever welcomes a little child like this in my name welcomes me." (Matthew18:4-5)
Jesus hates cynicism. It tears us away from a godly heart and leads us away from faith hope and love. Cynicism is a replica of Satan's attitude- the world's attitude and not Christ's.
How can we start healing from this cynicism and foster childlike hearts? We must uproot this weed in our hearts.
When you catch yourself- check yourself. Ask yourself what is at the root of your sin.
We should take notice when our attitude starts being cynical, shut our mouths and eventually our hearts will follow.
Give people the benefit of the doubt and when you can't, pray for them and for yourself. I have a friend who makes reparation for uncharitable thoughts or gossip by doing a kind deed for the person she has judged.
Hope in your prayers and trust in God's love. If you can't muster the faith to believe in what you pray, do it anyway.
Do not conform to the pattern of this world, but be transformed by the renewing of your mind. Then you will be able to test and approve what God's will is--his good, pleasing and perfect will. (Romans 12:2)
Finally, brothers and sisters, whatever is true, whatever is noble, whatever is right, whatever is pure, whatever is lovely, whatever is admirable--if anything is excellent or praiseworthy--think about such things. (Philippians 4:8)
How much cynicism permeates your attitude? What are practical steps you can take to catch yourself and check yourself?
Copyright 2013 Victoria Garaitonandia Gisondi
About the Author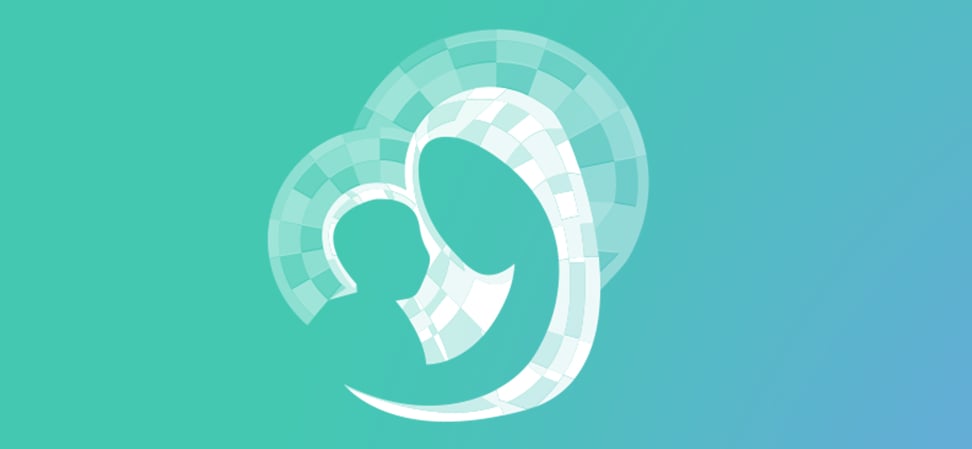 We welcome guest contributors who graciously volunteer their writing for our readers. Please support our guest writers by visiting their sites, purchasing their work, and leaving comments to thank them for sharing their gifts here on CatholicMom.com. To inquire about serving as a guest contributor, contact editor@CatholicMom.com.