Today, I continue my reflections upon Pope Francis' Apostolic Exhortation, Evangelii Gaudium, The Joy of the Gospel. Find daily reflections on this teaching by a variety of Catholic authors and speakers at KellyWahlquist.com.
December 2: "The Delightful and Comforting Joy of Evangelizing" (Paragraphs 9-13)
Today's section of EG begins with a simple phrase:
Goodness always tends to spread.
Like a viral video or the latest dance craze, we tend to spread the good news about things that excite us. Don't get me wrong here -- I'm not equating the Good News of the gospel to trends like "selfies" or "twerking"! But when I read Pope Francis' teaching about how "goodness takes root and develops", I recognize that we human beings tends to give care and nurturing to the things to which we become attached. We want to see them prosper and grow. We can't wait to share them with our friends. How often do we do this for the Gospel message? Are we passionate about helping spread it to everyone we meet? And isn't it sometimes much more challenging to share our faith with those closest to us?
The opening section of paragraph 10 points us to a key in making this happen:
The Gospel offers us the chance to live life on a higher plane, but with no less intensity
Am I "intense" in the way I live my life? Am I hard core in my evangelization? Sometimes yes, but definitely not all the time. And let's not be mistaken that this intensity must mean that we adopt a "holier than thou" persona. To the contrary, Pope Francis teaches us:
Consequently, an evangelizer must never look like someone who has just come back from a funeral!
For those of us who spend our days doing what we call the "New Evangelization", it's this intensity, this extreme joy and overflowing creativity for sharing the Good News that must fuel our efforts. Jesus Christ and his Church are timeless, yet constantly renewed through the bounty of God's creative genius. Our methods for sharing the Good News may be ever-evolving, but the mission we devote ourselves to is ageless, timeless and never-ending.
In pursuing a passionate love affair with our faith and in joyfully sharing it with others, let's embrace our intensity in a way that pours the love we feel onto everyone we meet. Let's evangelize from a place of happiness, of generosity, and of infectious joy.
Father, aid me in using each and every new means possible of drawing others into the ageless glory of your love and care. Let me be on fire with intensity for your message, today and always. Amen
Copyright 2013 Lisa M. Hendey
About the Author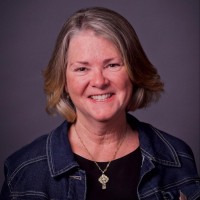 Lisa M. Hendey is the founder of CatholicMom.com, a bestselling author and an international speaker. A frequent radio and television guest, Hendey travels internationally giving workshops on faith, family, and communications. Visit Lisa at LisaHendey.com or on social media @LisaHendey for information on her speaking schedule or to invite her to visit your group, parish, school or organization. Visit Lisa's author page on Amazon.com.