Last year, my best friend was the catechist for my daughter's 2nd grade religious education class, and I had the chance to see an awesome teacher at work.
This friend of mine doesn't consider herself a great teacher, but I'm here to tell you that I'm on the campaign trail to bring her back into the classroom. One of the things she did so well was tap into real-life experience and share resources with the kids during classes. She made the sacrament preparation a natural extension of family life and a seamless part of the class she taught.
So when I saw the first four books from the new "Sophie Wonders" series from Liguori, she's the first person I thought of. And sure enough, when I showed them to her, her response was, "Man! I wish we had had those books last year!"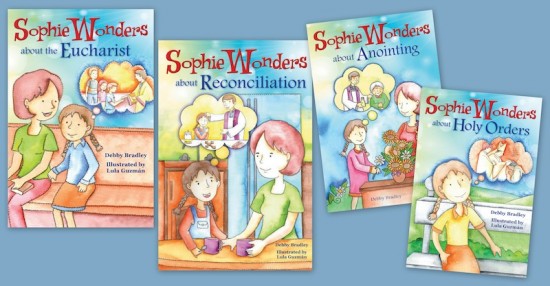 When I looked through these books and shared them with my daughters, I was struck by two things.
First, the author, Debby Bradley, is brilliant. When I read that she's a long-time catechist who came up with the idea after noting the lack of such resources, I could only nod.
Yeah, she gets it.
And I suspect Bradley's also a parent. Sophie's questions could have happened in my home (or van, as it were).
The illustrations are beautifully done too, and that's huge. These books are written for the four- to eight-year-old age range, and good illustrations are as important as good writing.
These books are a great introduction to the sacraments. I'm looking forward to seeing the last two books in the series this spring when they're released.
When you purchase copies of the "Sophie Wonders" books using our affiliate links above, you support the work we do here without spending anything extra. Thanks for that!
Be sure to check out our Book Notes archive.
Copyright 2013, Sarah Reinhard
About the Author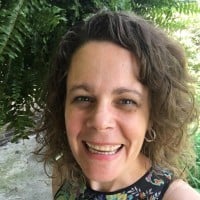 When she's not chasing kids, chugging coffee, or juggling work, Sarah Reinhard's usually trying to stay up read just one…more…chapter. She writes and works in the midst of rural farm life with little ones underfoot. She is part of the team for the award-winning Catholic Mom's Prayer Companion, as well as the author of a number of books. You can join her for a weekday take on Catholic life by subscribing to Three Shots and follow her writing at Snoring Scholar.