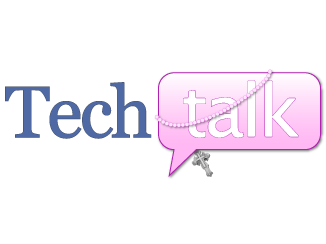 What do you get when you mix a sentence from the Gospel, a brief meditation, an invitation to share and a dash of stained glass? You get Words with Jesus, an excellent prayer-starter app.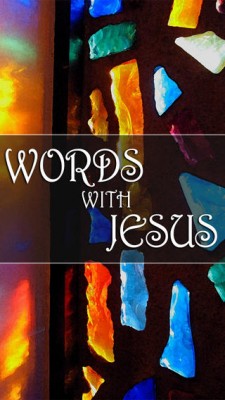 Words with Jesus is designed to inspire users to meditate on a Gospel verse (often, though not always, a quote from Jesus) on a daily basis. For each day, a short Gospel verse is presented, along with a one- or two-sentence prayer.
My favorite feature of this app allows users to view the day's quote in the context of the whole Gospel. Since the quotes included in the app are so short, I like to look at the whole passage, and Words with Jesus has an easy way to do that. Just click the Share button, which also allows you to tweet a link to the day's devotional or post it it to Facebook. One caveat about the "Open Bible at this Verse" feature: it bumps you out of the app completely, opening the USCCB site on your browser.
Words with Jesus also boasts a built-in alarm so you can schedule your meditation. The alarm feature is easy to use and is accessed at the Settings gear at the top right corner of the display.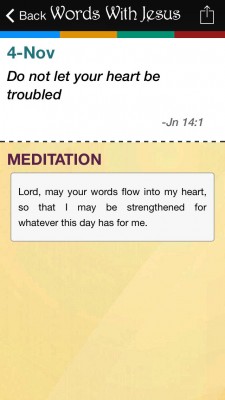 The app's interface is simple and uncluttered, and I enjoyed the colorful jewel tones of the stained glass pictured in the app's icon and cover screen. Of course, if I had my way, there would be more stained glass--I can never get enough of that beautiful art form!
I do wish that the quotes for each day were tied to the lectionary readings, or at least seasonal in nature. That's not the case, unfortunately; and on a related note, the app does not read your device's internal calendar. If you haven't used it in a day or so, the app opens to January 1, with a TODAY menu option at the top of the screen.
The Words with Jesus app was created by our very own Allison Gingras, with the technical help of Little iApps (the creators of apps like Missio, Wake up to the Creed, and Confession). It's priced at 99-cents and is available for both iOS and Android devices.
Read more of our Tech Talk columns.
Copyright 2013 Barb Szyszkiewicz
About the Author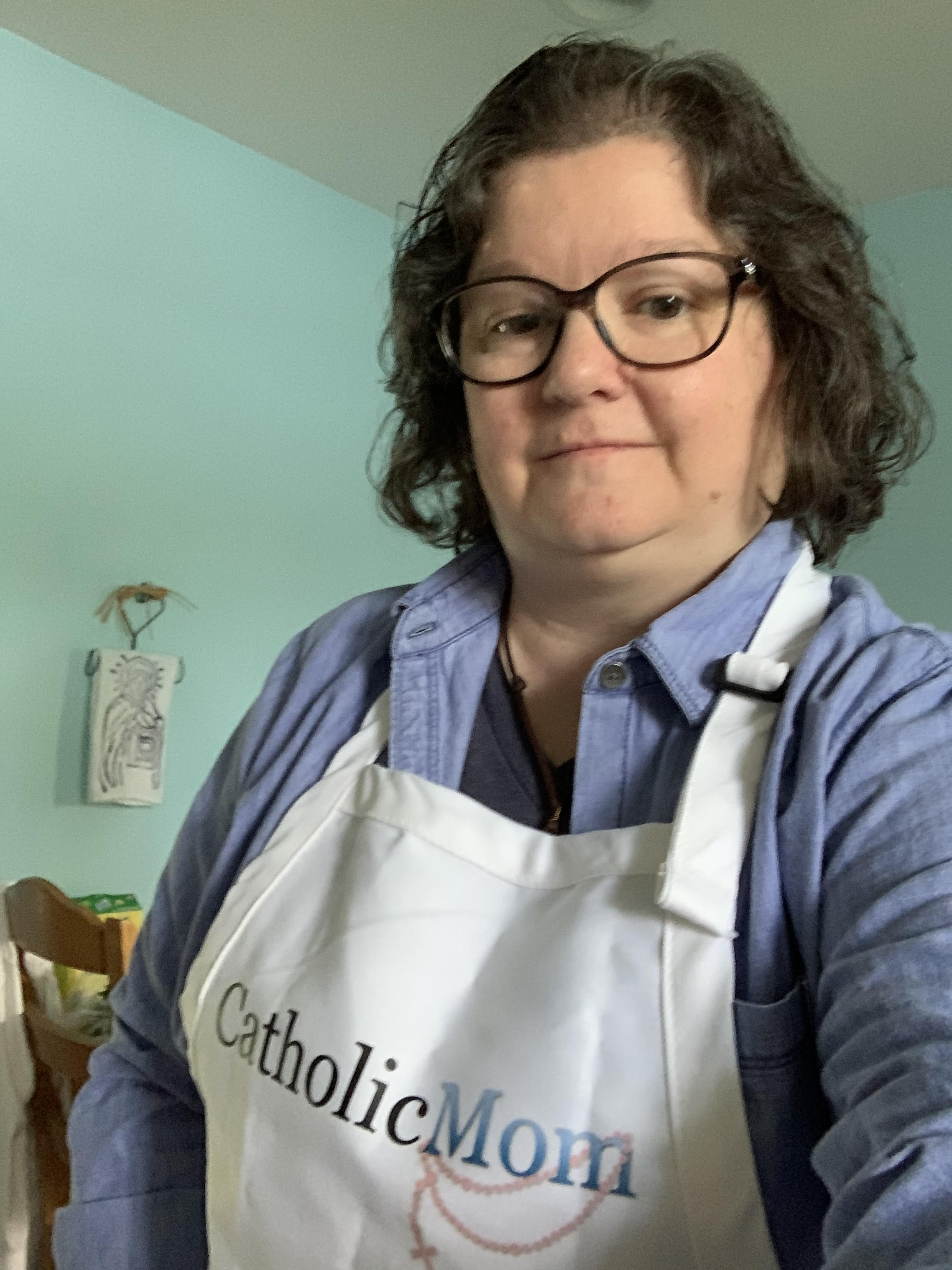 Barb Szyszkiewicz is a wife, mom of 3 young adults, and a Secular Franciscan. She is editor at CatholicMom.com. Barb enjoys writing, cooking, and reading, and is a music minister at her parish and an avid Notre Dame football and basketball fan. Find her blog at FranciscanMom and her family's favorite recipes with nutrition information for diabetics at Cook and Count.