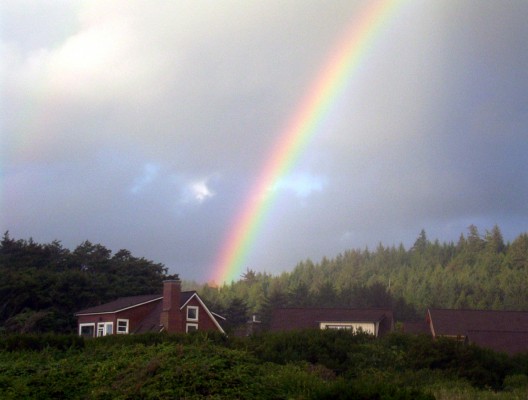 Working in ministry isn't all sunshine and rainbows. I know that doesn't come as a big shock to anyone, especially to me. I knew I was getting into the trenches when I left my career in education to be a youth minister. I knew that there would be challenges, some of which I didn't feel equipped to face.
But God doesn't call the equipped, does he? He equips the called which has definitely rang true over these past two years when I began this great adventure with the Lord and the young Church.
It's definitely not sunshine and rainbows, and while I anticipated the pastoral challenges, I did not anticipate the spiritual warfare. Nope, I sort of assumed that since I was doing the Lord's work, he would be near to me and I to him. In fact, I thought we would be closer than ever and it would be effortless to maintain our relationship. Nope, not so much.
In my former life, I was a middle school band director. I was used to a competitive atmosphere where we prepared kids to give their best possible performance. Our jobs were evaluated based on their performance. After a performance, feedback was immediate and specific. I always knew where I stood and how well I was performing as a teacher.
This does not happen in the world of ministry. Youth ministry is much like gardening. You work the soil, fertilize it, and hope that the seeds you eventually plant in the soil will one day sprout.
It could take a day or a lifetime to see the seeds to sprout. And it may take even longer for them to bear fruit. And because kids grow up and move on to live their lives, you don't necessarily see the seeds grow. You don't always see the fruits of your labor.
All your hope lies in your confidence that you are, in fact, doing the will of the Lord. And that is when it gets sticky spiritually.
Much to my surprise and dismay, I have learned that people who work in ministry are not immune to spiritual dryness. And when that dryness sets in, it is particularly hard. The little devil on my shoulder gets pretty loud. The doubt in my own abilities grows by leaps and bounds. And the roadblocks that pop up to make my job harder are confusing and frustrating.
As I walk through the valley of spiritual dryness, I am constantly wondering if I'm doing things right and if I am, where is my God?
This was exactly where I was as I planned and carried out our recent high school retreat. As usual, I was bogged down in the details of logistics. Planning and carrying out an off-site weekend retreat for 50 teens takes a lot of logistical concentration.
And while I am busy working to facilitate an experience with the Lord for the teens, I often miss the experience myself. On this particular weekend, I feared it was proving to ring true once again. However, the Lord had a different plan.
On the first night, we had surprise adoration for the youth. Our goal was to get them in the room blindfolded with the Blessed Sacrament already exposed. As I was working to usher in the blindfolded teens, I felt I wasn't giving the Lord the necessary reverence. To make matters worse, I had to go add candles to the area around the monstrance while we were worshipping because there wasn't enough light and it was difficult to see Jesus in the monstrance.
After we added the necessary candles, I was finally able to kneel in the back and immediately began apologizing to the Lord for my lack of reverence and planning. That is when He spoke to me (it was the first time I had heard his voice in several months). He showed me that the candles I placed around the monstrance represented the teens. I was bringing them closer to Jesus. And just as the light from the candles made the Blessed Sacrament visible in that dark room, the light Jesus places in the souls of the teens makes Him visible to the rest of the world.
Even though getting the teens to the Lord isn't always neat and tidy, they are near to Him and that is what matters. What I am doing matters.
And what I am doing is making the Lord happy. He shared His joy with me as I knelt on that dusty floor and it was incredible. On that night, the spiritual dryness was relieved and I was able to look back on my life for the past few months and see the fruits of my labor. And what I realized was that even though I didn't feel the Lord near to my heart during those months, I was doing His work anyway. Even though I didn't feel Him pouring His love into me, I was still pouring out my love to Him.
Doing the Lord's work doesn't guarantee that we will always feel close to him. But doing His work brings us an amazing opportunity. By doing His work in the midst of spiritual dryness, we have the opportunity to show him just how much we love Him.
This opportunity to love the Lord in the midst of our struggles also grows us. I have come to see how the Lord has equipped me for each moment I work in ministry. He has given me the instincts and skills necessary to reach the teens and bring them closer to Christ.
And even if I don't always feel him speaking to my heart, I have the faith necessary to keep speaking to Him, working for Him and pouring my love and life out to Him. I am a walking example of how Jesus doesn't call the equipped but rather equips the called.
I have come to accept the spiritual dryness in my life and use it as an opportunity to show the Lord just how much I love Him. I count my job as a great privilege and I am so blessed that this is how the Lord is using my life to teach me about true love and real joy.
What challenges do you face as you work through spiritual dryness?
Copyright 2013 Lori Miller
About the Author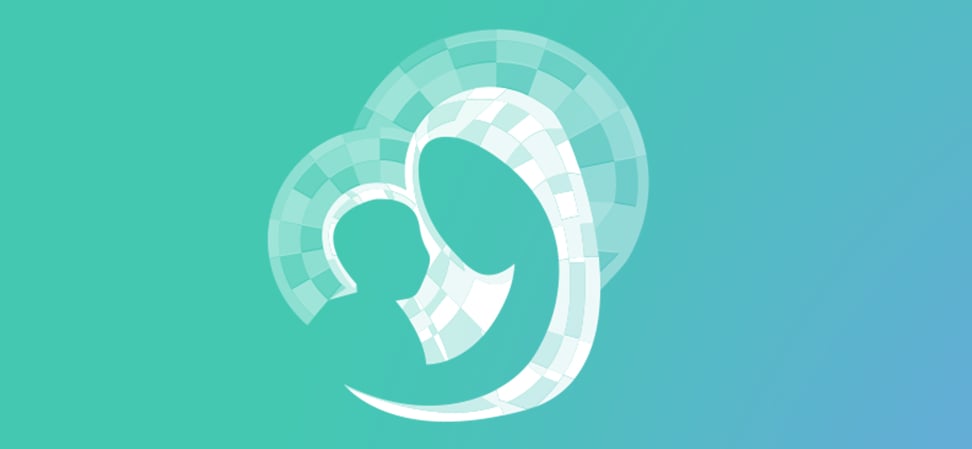 We welcome guest contributors who graciously volunteer their writing for our readers. Please support our guest writers by visiting their sites, purchasing their work, and leaving comments to thank them for sharing their gifts here on CatholicMom.com. To inquire about serving as a guest contributor, contact editor@CatholicMom.com.