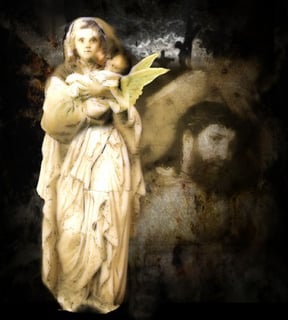 Strengthen the hands that are feeble,
make firm the knees that are weak,
say to those whose hearts are frightened:
Be strong, fear not!
Here is your God,
he comes with vindication;
with divine recompense
he comes to save you.
Isaiah 35:1-6A, 10
With just a week before Christmas, the shopping, baking and writing will have to wait. I wasn't planning on getting the flu.
For the last three days, I've been camped on the couch. Outside, the snow has been falling and the wind chills are well below zero. As I write this, I can feel a cold draft seeping in from the living room window.
I wonder if the Lord is slowing me down for a reason. Yesterday morning, while dozing off, I asked God to speak. "I'm listening" I told him.
Around noon-time, my cell phone rang. It was my sister Annie. She had just returned from visiting a nursing home with her teenage daughter. "Most of the residents had dementia." She said.
Annie described meeting an elderly woman in a wheelchair. "She looked at me as if she was exploring my soul…" my sister said. After several moments of awkward silence, the woman said: "You've won…" Annie wondered if she was confused. I've won? The woman's glance was piercing. "Yes…you've won…Don't ever forget that!" she told Annie.
Now, as I lay on my sickbed, those two words are giving me spiritual clarity.
At this time of year, I usually don't feel like a winner.
Like so many people, I'm thinking about those who aren't here anymore.
I miss my dad. He's been gone for 25 years, but I still remember how much he loved Christmas. He used to make my brothers and sisters and I hang tinsel on our tree, strand by meticulous strand. We rolled our eyes as Dad watched us turn the tree into a flawless display of glam and glitter. I miss my grandmother, "Mema." Too. Every December, she would make licorice flavored candy with red and green food coloring. I still tear up when I smell licorice. Most of all, I miss my daughter, Sarah. It's so hard to believe that she's been gone for almost six years.
Now that's its getting closer to Christmas, I can't do what I normally do to avoid my grief. I can't keep myself busy by baking hundreds of cookies or wrapping my kids presents with elaborate wrappings and bows.
As I fight off the flu, I am forced to give my memories permission to speak the truth. I still feel love for those I have lost.
In between sniffles and sneezes, I've been letting this love wrap around me, like a warm blanket. And I've been imagining myself holding the Christ child in my arms, as Mary did.
"You've won…" the Baby of Bethlehem whispers.
"I've won?" I hear myself ask.
Those two words remind me that a grand hope that is hidden in Christ's littleness. His miraculous birth is a foreshadowing of all that awaits us. One day, we will be birthed into eternal life. On that glorious day, we will arrive at a heavenly party hosted by Jesus. Their will be no sickness or grief. No one will have to keep busy to avoid their pain. The angels will sing. Stars will shine. And we will kiss the faces of those we have never stopped loving.
It's almost Christmas.
If you're grieving, hold the baby Jesus close and be hopeful.
You've won.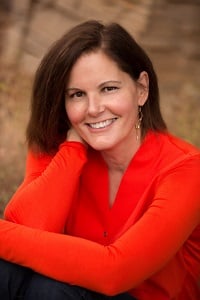 Nancy Jo Sullivan is an inspirational author and speaker. She has published with Random House, Guideposts, Readers Digest, and the Huffington Post. Her newest book, Small Mercies, was recently released by Loyola Press. In the book, she writes about God's presence in motherhood, family, and love. Through poignant reflections, she recalls how she found God even in her darkest moments, especially in the months that followed the death of her daughter with Down's syndrome. She reminds the reader that God is present in "every mess, burden, and blessing." The mother of two grown daughters, Nancy Jo resides in Saint Paul, Minnesota. She loves hanging out with her daughters, teaching writing classes to kids with special needs, jogging, making spinach smoothies, and of course, writing about her imperfect life.
Copyright 2013 Nancy Jo Sullivan
photo credit: 'Playingwithbrushes' via photopin cc
About the Author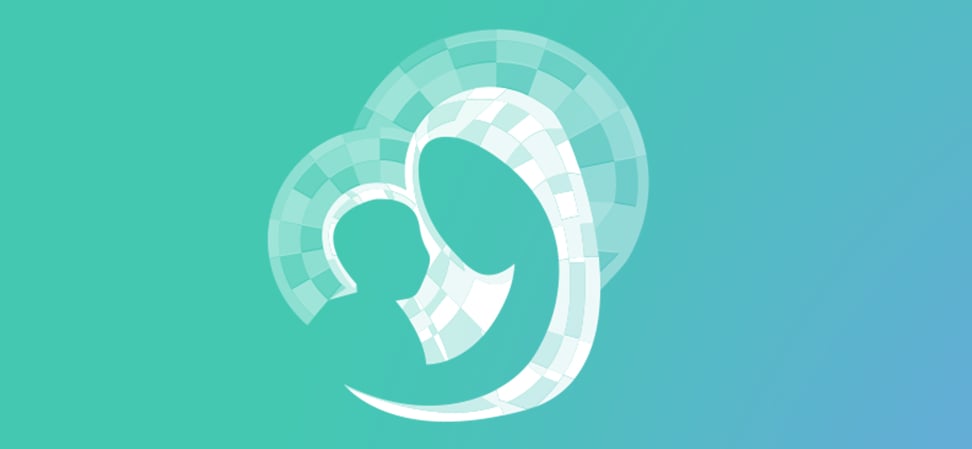 We welcome guest contributors who graciously volunteer their writing for our readers. Please support our guest writers by visiting their sites, purchasing their work, and leaving comments to thank them for sharing their gifts here on CatholicMom.com. To inquire about serving as a guest contributor, contact editor@CatholicMom.com.