Yesterday we received a package in our mailbox. A very yummy package! The outside of it was labeled "perishable." I wracked my brains: I hadn't ordered anything perishable lately.
When we opened it up we were pleasantly surprised to see that it was an early Christmas present from my husband's colleague to our family: a box of assorted chocolates.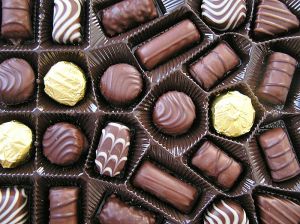 I grinned. It is the type of thing you never buy for yourself, on your own. Why this is, I don't really know. To receive a box of assorted chocolates is always a special treat.
Of course, I dove right in. But so many choices! How to choose?
Luckily, the box has a handy map printed on the inside cover. Because they all look so similar and you never know what's inside each chocolate, it's quite helpful to have a very specific map to what delightful treats are inside.
It actually makes me smile to see an actual map there. I studied all of the types of chocolates on the map: almond cluster, caramel, chocolate butter cream, strawberry cream, peanut butter crunch (those are all gone, by the way). Oh yes, and maple cream. Gone, too. I love anything maple...must be my close proximity to Canada.
It's so great to have an array of lovely things, isn't it? So great to pick and choose from the map of chocolates. So wonderful to be able have choices.
Excuse me while a I pop a cashew cluster in my mouth before continuing on to tell you what really bothers me about being Catholic, and a Catholic mom and writer especially. See, in the children's book world, our children don't have many choices. In fact, there are hardly any Catholic fiction books at all from which to choose.
Go ahead and try it: Go to any Catholic bookstore (or any secular bookstore, for that matter!) and see what you find on the shelves for anyone over the age of seven. That's Catholic. Oh, and make sure it's fiction.
I'll chew on a coconut cream while you do this.
Find anything? Not much there, is there?
But you're moms and dads. You know this already. You've tried in vain to find suitable books for your children, books that are not only wholesome (because those aren't THAT hard to find, especially if you go back a few decades), but are Catholic. And not only Catholic, but passionately Catholic. Not watered-down Catholic, but really and truly Catholic. And written for modern children.
The Protestant publishers know what they are doing, fellow parents. Walk into any of the Christian bookstores you see at the mall and you'll find large sections, with many genres on the shelves for youths, all with Christian themes. Entire series of books! Modern books for modern readers with modern Christian stories.
What do we have on our Catholic shelves? A board book for toddlers to take to Mass. A coloring book about saints. Some teen apologetics books with Q-and-As. Teen Bibles. Nonfiction stories about saints' lives.
Don't get me wrong; these are all GREAT kinds of books. We NEED these types of books. We should all have these books for our kids! My husband and I have bought many of them for our kids.
But there's a whole gap in there from about age seven through age thirteen where there is pathetically little. And fiction? Forget it. Pre-teens have, sadly, little to read in terms of Catholic books.
Why have we forgotten them? Why have we abandoned them? In the meantime, our Protestant brothers and sisters have so many books from which to choose for their children.
Why are there 737 middle-school-aged titles (it's true, I checked) on a leading Christian bookstore website? Mysteries, thrillers, novels, all sorts of great stories for this age group. I was simply astounded to see the variety and the vast number of books for them. So many choices. How do these parents choose? It's no wonder our children and their parents are buying books from these stores.
And yes, I do applaud reading Christian books, but think of what our Catholic children are missing out on! The Communion of Saints, the Sacraments, the Eucharist, the Blessed Mother. And so much more.
Think of the richness truly Catholic Christian books could bring to our children. Not to mention that the books found elsewhere that aren't Catholic—as interesting and funny and riveting and Christ-centered as they may be— may have some elements that are not consistent with the tenets of our Faith. This could be very dangerous, in fact, if the young reader is not completely knowledgeable about what we as Catholics believe, and what we don't. A Protestant children's magazine a Catholic child I know receives mentioned God's merciful forgiveness for us when we sin, but of course no mention was made of the beautiful sacrament of Confession. And why would it? It's not a Catholic publication.
I'm frustrated. Perhaps, as parents, you are also frustrated. As a writer for this age group, I'm frustrated. So many parents who write to me or meet me at book signings are frustrated. They all say the same thing: "We need more Catholic books for this age group!"
In a world where 38 percent of former Catholics left the Faith before they turned 18 (Georgetown University study), we should all be concerned. Because in that huge gap of years, our children are simply not being fed. This is an alarming statistic. Call it a lack of catechesis, call it hormones, call it what you like, but the bottom line is that seeds grow strongly if the roots are deep. We need to sow those seeds with good reading. We cannot love what we do not know.
Catholic publishers need to take heed. Sometimes I feel like I'm talking to a brick wall getting some Catholics to agree with me, but I persist. The Holy Spirit gives me inspiration and courage to write modern Catholic novels for this age group, who have so little from which to choose. Catholic publishers like Bezalel Books are also going against the grain in an effort to provide truly Catholic books for this forgotten age group.
Having choices, having options is good. I sure wish children's Catholic literature was as wide and as varied as my box of chocolates: so much to choose from, so many different types of candy. I pray that children's Catholic literature can hit the ground running, so that one day we parents will be able to say: "So many choices! How to choose?"
Be sure to check out our Book Notes archive.
Copyright 2013 Nancy Carabio Belanger
About the Author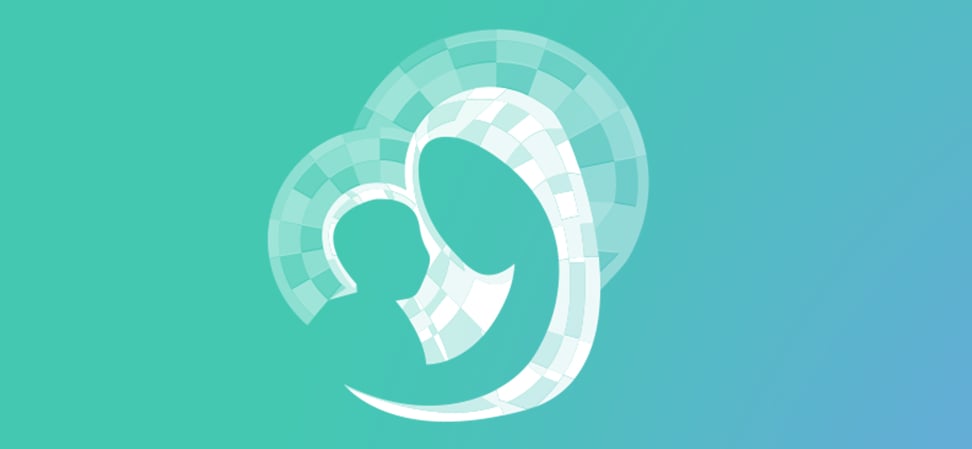 We welcome guest contributors who graciously volunteer their writing for our readers. Please support our guest writers by visiting their sites, purchasing their work, and leaving comments to thank them for sharing their gifts here on CatholicMom.com. To inquire about serving as a guest contributor, contact editor@CatholicMom.com.