People ask, "Where is God?"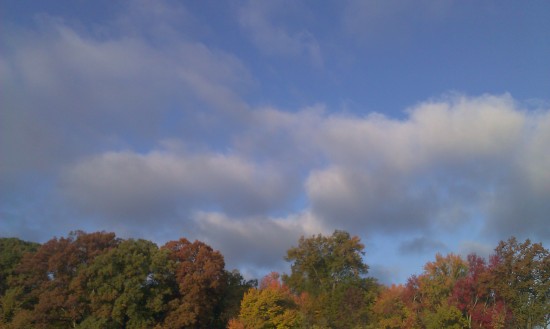 The answer is everywhere:
in every loving action,
senseless acts of generosity,
warm embraces of friends,
peanut butter and jelly kisses of our children,
wrinkled hands that hold ours for help off the couch,
smiles from strangers,
texts that say love ya ☺,
notes that say thank you,
people that let you merge on the expressway,
teachers that did not hold a grudge and believed the best in you,
unconditional love from your parents,
the laughter you share with your best friends,
a joke that allows you to belly laugh when you need it the most,
a colleague that truly understands the stress of your work and tells you, "It gets better, I promise!",
the warmth of a tight squeeze of a loved one on a cold day,
the beauty of the falling snow, the silence of the winter sky,
the piano played by your child,
the gentle brush of a friend as they pass by,
the kindness in the eyes of your spouse.
"Where is God?" God is love. Every time you have ever experienced love in your lifetime, God was right in the middle of that moment. Look around and you will see God: give God and receive God.
That's where God is.
Copyright 2013 Lori Hadorn-Disselkamp
About the Author

Lori Hadorn-Disselkamp - mom of 4 teens/wife for 20+ years. Lori has been writing at her own website Faith Filled Mom. She writes about the journey of faith we live daily and the ability to recognize God. She is a retreat director at Sacred Heart Academy HS. She just earned her MA in Pastoral Ministry as well as a certification in spiritual direction.