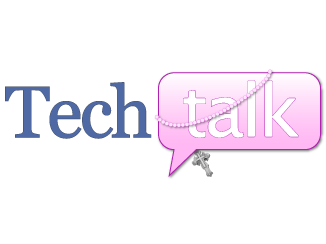 App: Mass Explained
Developer: Dan Gonzalez
Cost: $24.99 (and worth it!)
Platform: iOS 6 or higher and ONLY for iPad2 or newer
Size: 299 MB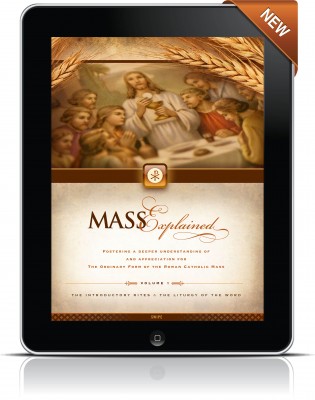 If you have an iPad and you're Catholic (or merely curious), you need this app.
Mass Explained is not just another app to walk you through the Liturgy. It's a course in the Theology of the Liturgy, and it's very well-done. I have my hands in the liturgy all the time and I am pretty familiar with the ins and outs, but even I learned new things from Mass Explained.
What it's not:
It's not a Missal. This was unexpected. I was expecting something that walked you through Mass texts with little notes to tell you where to respond and what the priest is saying, where to bow and make the sign of the cross, and what not. That's not what Mass Explained is for.
What it is:
Mass Explained is an interactive textbook that looks like a really beautiful coffee table book. It's a study aid that uses video, sound, music, panoramic views, and stunning visual art to enrich your understanding of the Mass. Using this app is like taking a Theology class, but it's not dry and boring. There is so much to look at and so much to take in you'll want to go back to it over and over.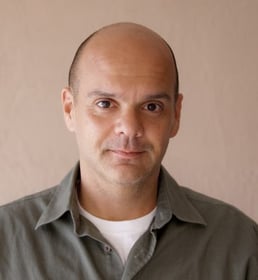 Dan Gonzalez, a graphic design artist and revert to the Catholic Faith, takes you step by step through every aspect of the Mass: from what the altar boys are carrying to what the priest is wearing, and from the origins of the prayers to the origins of the liturgical form. This app is the result of 25 years of research and is very obviously a labor of love.
Gonzalez uses historical information and art to describe and explain the development of the ceremonials in use during the Catholic Mass. He even uses literary criticism in order to deepen your knowledge of the prayers we recite at every Mass. Information is drawn from a variety of sources such as the Catechism of the Catholic Church, the General Instruction on the Roman Missal (GIRM), and various literary and historical works.
Designed with a wide audience in mind, the language is accessible and clearly written, but not dumbed down. There is no wasted verbiage or space on the page. Every picture is captioned (sometimes in several frames) and every page has sidebar notes to make finding biblical, catechetical and historical references a breeze. Every person I have showed this app to has been very enthusiastic about the look and the content.
I can see this being used in a classroom situation for middle school Theology classes all the way to RCIA classes. It could also be used as a continuing education series or small group study for Catholics who want to learn more about the Mass. It carries a Nihil Obstat and an Imprimatur, and has been reviewed by the USCCB and ICEL so you can be certain that everything in the app is in line with Church teaching.
Because there is so much content and so many things to look at, this app only works on the iPad2. You really, truly cannot use it on an iPhone. I think even iPad Mini users might be hard-pressed to get the full effect. Android and iPad1 users: I'm so sorry. It's only available for iOS 6.0 and up and you will need 299 MB of free space to download it.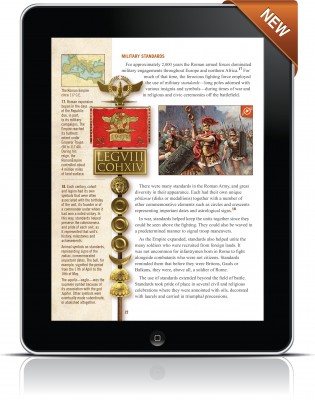 This app is the first of a two-volume set. Volume One covers the Introductory Rites and the Liturgy of the Word. Volume Two will cover the Liturgy of the Eucharist and the Concluding Rites. If Volume One is any indication, Volume Two should just completely knock me off my feet.
The price tag has been a complaint that I've heard in other places on the web. I will say this: In this app you easily have a $25 book and as a bonus, you have sound and interactive visual aids. This app is easily worth every cent of the $24.99 price tag.
Whether you are new to the Church or a life-long Catholic and just want to know more about what the Mass is all about, Mass Explained is an investment in your education. Not only will you walk away with a good idea of what to expect when attending a Catholic Mass, you will understand better what's going on while you're there.
Mass Explained will show you where the culture of Catholicism comes from and why the Mass is the summit and source of our common life as Catholics. And you'll enjoy the journey, too.
For those wishing to use Mass Explained in a classroom or study group situation, the Apple Volume Purchase Price (VPP) is available and qualifies your group of 20 or more to purchase this app at a 50% discount. Click here to go to the Apple VPP site for more details.
Read more of our Tech Talk columns.
Copyright 2014 Katie O'Keefe
About the Author