Aldo's Fantastical Movie Palace by Jonathan Friesen is classified as a juvenile fantasy but don't let your age keep you from reading it.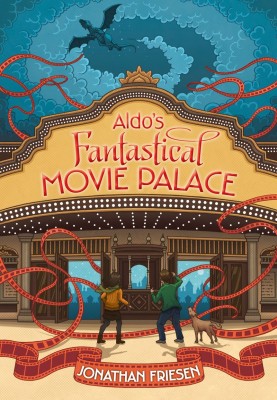 It is a story about a girl who endured teasing because of scars she received as a result of one of her father's failed inventions. This story is about a spiritual journey that helps Chloe deal with the scars on her face and in her heart.
Chloe finds refuge in her family's old movie theater where her scars are hidden in the darkness of the theater. This is where she meets Nick, a blind boy, whom she eventually develops a friendship with. They embark on a journey to create a screenplay about the magical land of Retinya.
Fiction becomes reality as they enter the world of Retinya and Chloe goes on a life-transforming journey in the fantasy world in Retinya. This book shares the inner journey of Chloe towards forgiveness and acceptance. It also helps the reader realize often there are things (such as Chloe's scars) that we must accept and live with.
Many will enjoy this book fantasy fiction, adore Chloe, while many may find that it lacks a steady course in the authors attempt to bring to light concerns and solutions for (emotionally and physically) abused children. Overall, this is a book that many fantasy readers will enjoy.
The Enchanted Attic: Wrestling with Tom Sawyer by L.L. Samson is another great adventure adding Tom Sawyer to the characters that have been brought to the present time by the children.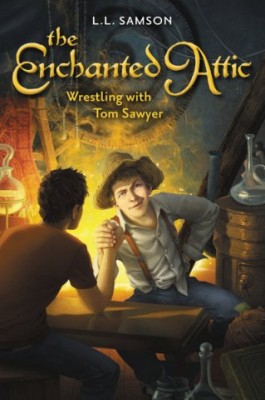 The author cleverly expands on the readers' knowledge of classical literature, vocabulary, and writing skills through the narration of the janitor and humor.
Although this book is directed towards juvenile readers, anyone interested in an adventure will enjoy reading it, getting to know the characters, and being entertained by Tom Sawyer.
The author did an excellent job bringing a classical character to the present. This story makes you want to find your old copy of Tom Sawyer read it along with the first three books in the series if you haven't already done so!
Interested in these books (or any of the books we recommend)? When you use our affiliate links, you don't spend any extra, but we get a small percentage of support. It adds up, and we appreciate your help in keeping the work of CatholicMom.com going!
Be sure to check out our Book Notes archive.
Copyright 2014, Lorrie Lane Dyer
About the Author

Lorrie Lane Dyer is a facilitator for the Virtual Learning Community for Faith Formation with the University of Dayton as well as religious education and parish coordinator. She is working on her Masters of Leadership Development, with a focus in Military Chapel programs at St. Mary of the Woods College. Her faith provides her with inspiration for many of her poetry collections, columns and short stories.