This week's giveaway: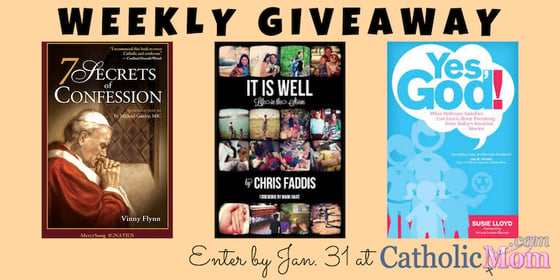 By Vinny Flynn (MercySong/Ignatius Press, 2013)
About the book:
The understanding that many Catholics have of the Sacrament of Confession is so limited and narrow in its focus that it keeps them from discovering the real beauty and value of this Sacrament beauty and value that even a young child can understand if it s presented properly. For too many Catholics, Confession is just a means to an end: cleaning us up from sin so we can receive Communion. But, as Pope Francis tells us, Confession is much more than "going to the dry cleaner." It's "an encounter with Jesus, who waits for us as we are."

In his years of speaking all over North America, Flynn saw that many Catholics have this limited appreciation of Confession, and the urgent need for clear teaching about this great Sacrament. If you have not yet experienced Confession as a wonderful, personal encounter with Christ; if you do not yet look forward to going to Confession with the same eagerness and expectation with which you receive Holy Communion, this book is for you. It will be a whole new way of going to Confession, inviting you to begin an exciting personal journey to healing and holiness. It may change your life.
By Chris Faddis (Solace Books, 2013)
About the book:
Chris and Angela Faddis were devout Catholics with two young children, who trusted in the Lord and His plan for their family. But the married couple's faith would receive an immense test on Easter Sunday 2011, when Angela was diagnosed with stage IV colon cancer. Angela died 17 months later, on Sept. 21, 2012, holding the hand of her heartbroken husband. One year later, Chris Faddis chronicles the inspirational journey he shared with his wife. "As you read this book you'll encounter the often harsh reality of the Christian journey," writes Catholic speaker and author Mark Hart in the foreword. "You'll experience both the splintered, bloody crucifix of Good Friday and the shiny, radiant cross of Easter Sunday. Chris will invite you behind the closed doors into the intimate exchanges and heaven-sent moments that should call us all to stop and survey our own lives. Do we wake up counting our blessings or our problems? That difference makes all the difference, as Angela demonstrated through her constant fidelity to God."

Yes God! What Ordinary Families Can Learn about Parenting from Today's Vocation Stories
By Susie Lloyd (Ave Maria Press, 2013)
About the book:
In a culture that is often dark and discouraging, where can parents look for help in raising their children? By profiling ten men and women on their journeys to the priesthood and the convent, award-winning author Susie Lloyd discovered lessons that can be used by any parents who want to raise faithful children. Here are the heartwarming stories of five priests, five nuns, and the parents who raised them to be open to God's call. Lloyd relates some of their joys and setbacks, reveals their guiding principles and rallying cries, and passes along tips from the "master" parents. The mother of seven, Lloyd also shares some of her own (often humorous) parenting tales, and she helps readers understand the various dynamics of Catholic family life and the diverse factors that influence a child's decision to say "yes" to God.
About the Author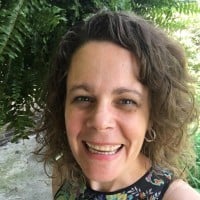 When she's not chasing kids, chugging coffee, or juggling work, Sarah Reinhard's usually trying to stay up read just one…more…chapter. She writes and works in the midst of rural farm life with little ones underfoot. She is part of the team for the award-winning Catholic Mom's Prayer Companion, as well as the author of a number of books. You can join her for a weekday take on Catholic life by subscribing to Three Shots and follow her writing at Snoring Scholar.