Well, when I asked for a word for this year with a fuzzy, mush brain on January 1, the word that popped into my head was quite unexpected, a surprise really, because it is not a word that I would usually focus on. What popped into my head seemed boring and mundane at first..steadfast.

Then, unexpectedly, I started to smile because I realized that when I remain constant and steady, all sorts of wonderful things happen deep within me, seemingly without my participation, if I just stay focused and constant, steady. My intuition—my creativity—bubbles up when I remain still in one spot and give those gifts a chance to form and rise up.
Now for some people , this might seem to be a boring, stodgy sort of word. But for some reason I started to smile as bubbles of joy started to pop up and float through my whole system. In fact I am grinning quite foolishly right at this moment.
It occurs to me that is I simply remain steady, grounded, looking at Him, He will do the rest of the real work in me. All I am called to do is keep my eyes fixed on God, steadily. unwaveringly and He will do the healing and transforming be
So my success for this week is only one: I actually heard the voice of God and I have a word to direct me for this year. I did not have to fast or pray for hours. No, I just turned to my Dad in heaven and He provided the answer immediately because when I ask for bread, he does not give me a stone.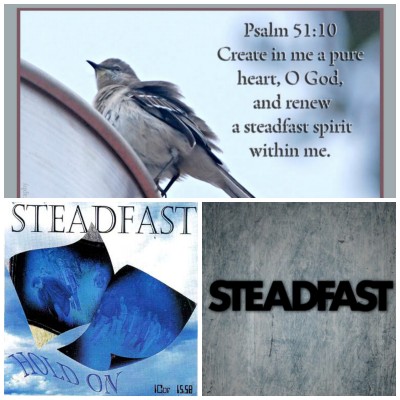 Copyright 2014 Melanie Jean Juneau
About the Author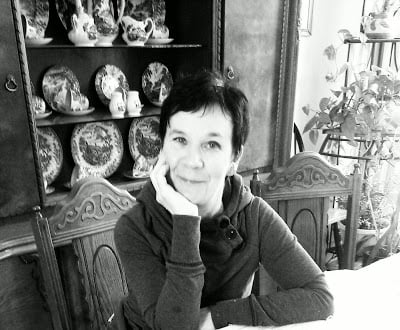 Melanie Jean Juneau is a mother of nine children who blogs at joy of nine9. Her writing is humorous and heart-warming; thoughtful and thought-provoking. Part of her call and her witness is to write the truth about children, family, marriage and the sacredness of life. Melanie is the administrator of ACWB, the Editor in Chief at CatholicLane, CatholicStand, Catholic365 , CAPC & author of Echoes of the Divine.