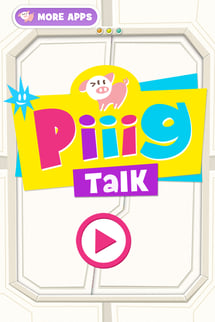 There are a growing number of kids who have iDevices - iPod Touches, old iPhones from Mom and Dad that are acting as such, and some even have their own iPhones. My own girls, ages 15 and 12, saved up to buy their own iPod Touches late last year, and have been busy downloading silly apps with which to entertain themselves. One app they tried out for me, just to see how they liked it, was Piiig Talk, by Piiig Inc. It's a free app that uses your home WiFi to make your kids' iPod Touches into little Walkie-Talkies.
While this app is definitely not meant for 15 and 12 year old kids, I can definitely see their target market of 6-8 year olds having a great time with it. Not only can you talk to each other from across the house, but you can also record messages and email them to each other. Another feature of the app is to talk into it and have a silly voice repeat it back to you. (There's a selection of "Boy" or "Girl" for this feature.)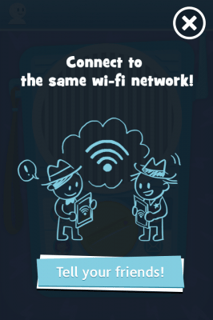 One good part about this are that it only works on WiFi, so you know who the kids are talking to. I can really imagine my elementary-school-aged nieces getting a huge kick out of this, especially the goofy voices. (I suppose if my sister reads this, I might wind up with an inbox of silly greetings and giggles from them. I do not see this as too problematic.)
Another thing I liked is that emailing the messages to each other requires a little dexterity; after recording your message, you need to hold two buttons at the same time for a few seconds in order to send to the email address you've typed in. This makes is just difficult enough to allow that you aren't accidentally sending things off.
Piiig Talk seems like it's a fun way to occupy yourselves for an afternoon where you might be stuck indoors because of some Arctic Vortex that threatens to freeze you if you stick your toes outdoors! It works with more than 2 iDevices, too, so you can have group conversations, provided everyone is on the same WiFi and has the app open.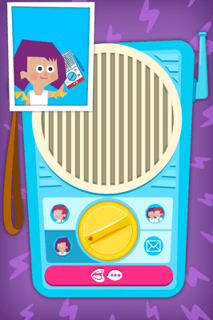 The only downside I saw in the app was that there were no instructions, aside from a few simple phrases and pictures. Obviously, this is perfect for a tech-savvy child who might still be learning to read, though. It wasn't too terribly difficult for me to figure it all out, though, and I spent a morning telling my kids "I love you" from downstairs as they sat upstairs to work on school.
Again, while my kids are definitely past the age this app is geared towards, I think it's a fun app that younger children would have a blast with. It's rated 4+, and it's free in iTunes. There's an iPad version of the app, which is also free.
Copyright 2014 Christine Johnson
About the Author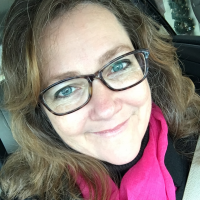 Christine Johnson has been married to Nathan since 1993 and is the mother of two homeschool graduates. She and Nathan live in the Blue Ridge Mountains of Southwest Virginia, where she tries to fit in as a transplanted Yank. She blogs at Domestic Vocation about her life as a wife, mother, and Lay Dominican.