College Station, TX – Abby Johnson, Founder of And Then There Were None and former Planned Parenthood Director, and the Guiding Star Project, a pro-woman organization committed to giving women Life-Affirming health care, are set to announce that the Brazos Valley Guiding Star Affiliate will begin serving the women of the Brazos Valley in early 2014. "I left Planned Parenthood because I realized that I wasn't helping women there. I wasn't empowering them. I became pro-life but I have never stopped being pro-woman. The Guiding Star Project, with their vision for community based Guiding Star centers, has finally given me the opportunity to do what I have wanted all along – to help and serve women, while respecting their dignity and the dignity of the unborn as well," says Johnson, President of the newly formed Board of Directors for the Brazos Valley Guiding Star Center. "Everyone knows the Planned Parenthood here in Bryan/College Station has closed, but this doesn't mean that our work here is finished," she said, speaking to the strong pro-life community there, " this means our work is just beginning. Women in the Brazos Valley were concerned that without the Planned Parenthood they wouldn't have access to women's health care. We are here to meet their need – in a life affirming and truly 'pro-woman' way."
Joining Abby Johnson in this endeavor are the following board members: Lauren Gulde, Kristy LeJeune, Weslei Rice, Toni Eubanks and Selina Lo.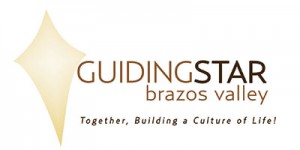 According to Leah Jacobson, Founder of The Guiding Star Project, "The Guiding Star Project is about bringing together organizations in a community under a shared philosophy and vision to provide women with real alternatives – real health care, real support, in every stage of their child bearing years. Whether they find themselves facing an unexpected pregnancy and needing support or a home, or whether they struggle with infertility and need help, whether they need a lactation consultant or want to learn how to work with their body's natural cycles to avoid a future pregnancy, Guiding Star is there to meet their needs in a way that affirms their feminine dignity and empowers them to live their femininity fearlessly."
"Guiding Star Brazos Valley, which will be the first of its kind, is expected to open in 2014 and will go through three phases of development," explains Laura Ricketts, Executive Director of the Guiding Star Project who works closely with the Guiding Star Project's Affiliates in Development, "Phase One will see the Guiding Star Brazos Valley offering a host of Pregnancy Care and Resource services and will focus on the renovating and readying of the Guiding Star Brazos Valley Maternity Home. Phase Two will include the opening of the Maternity Home. Phase Three will be an expansion to coordinate services beyond pregnancy support to include lactation consultation, child care classes, fertility care and instruction, birth support and comprehensive women's health care. Guiding Star Brazos Valley is designed to be places where women can come and have their needs met in a concrete, pro-active, empowering atmosphere. We don't make empty promises. We offer substance; something every woman can appreciate."
Guiding Star Brazos Valley is a non-profit organization and will be hosting its first fundraiser on February 16, 2014 at St. Mary's Catholic Church. The event, "Just the Beginning" Launch Party is set to share the vision of the project and raise funds for the ministry. "It's going to be a party!" says Johnson, "we want to celebrate with the community of College Station. Not only is the community responsible for pressuring the Planned Parenthood to close, but now the community, through the Guiding Star Affiliate, is providing for the women of the Brazos Valley the shelter, care, and choices they deserve. It's very exciting!" she continued, "We expect a large show of support and we are confident that our amazing pro-life community here will embrace this as the next step in bringing a culture of Life to the Brazos Valley."
More information on the Guiding Star Project and Guiding Star Brazos Valley and the upcoming fundraising event can be found at www.guidingstarbrazosvalley.com. Visit Guiding Star of Facebook at www.facebook.com/GuidingStarBrazosValley.
About the Author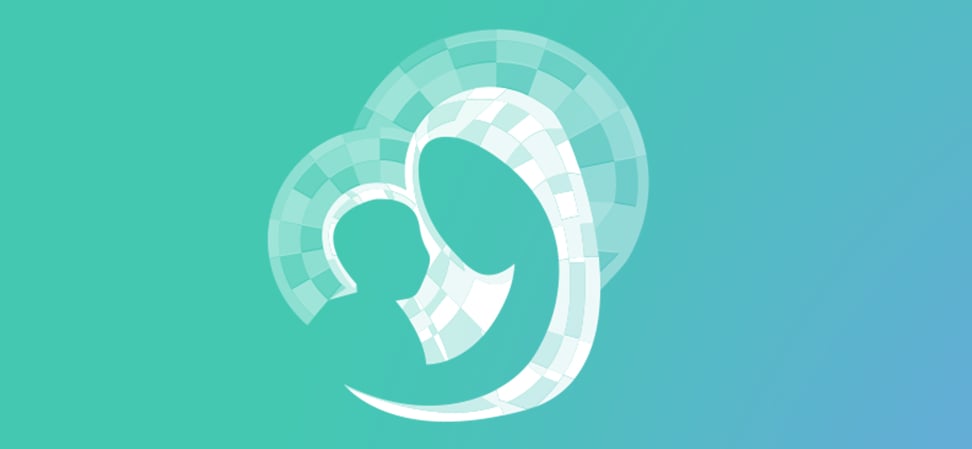 We welcome guest contributors who graciously volunteer their writing for our readers. Please support our guest writers by visiting their sites, purchasing their work, and leaving comments to thank them for sharing their gifts here on CatholicMom.com. To inquire about serving as a guest contributor, contact editor@CatholicMom.com.