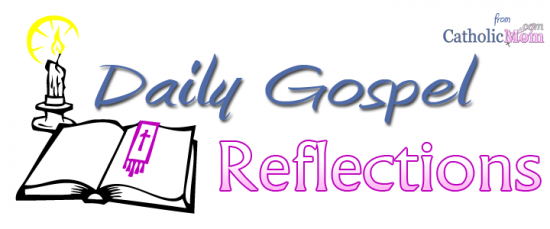 Today's Gospel: Mark 9:14-29
I love today's Gospel. There is so much from which to take encouragement.
First of all, I find great relief in Jesus' reaction to his disciples upon their inability to cure the man's son, despite giving them the authority to do so.
Jesus gripes (my word, not the Gospel's), "What an unbelieving lot you are! How long must I remain with you? How long can I endure you? Bring him to me." I will do it myself! (again, the latter are my words, not the Gospel's).
To hear the exasperation in Jesus' voice comforts me because sometimes I get exasperated, too, especially from my little "disciples", a.k.a. children. From today's Gospel, I realize exasperation and frustration are human emotions that even Jesus felt, and if he felt them than I should expect nothing less.
Next, the father's prayer touches me: "If out of the kindness of your heart you can do anything to help us, please do!" It is not the kindness of Jesus that the man doubts. He knows Jesus is a good and loving man. He also knows that Jesus and his disciples have cured others.
Yet his faith waivers. Jesus knows his heart and assures him, "All things are possible to him who believes."
The man prays (after all, prayer is talking to God), "I believe; help my unbelief." It seems oxymoronic, doesn't it? Yet, I find myself often praying the very same prayer.
I know that God is good and loves me very much, and I know that He is all-powerful and can do anything. Then why does my faith waiver?
Even though I believe, I do not always totally trust the Lord. Yet, I know that he will do what is truly best for me, even if it is not exactly that for which I am praying. Jesus' mercy and compassion upon this man and his son gives me hope. He will always answer my prayer when I ask Him to "help my unbelief."
There is another tender moment in this gospel reading that comforts me. After curing the boy, he "became like a corpse, which caused many to say, 'He is dead.'"
The demon had taken so much out of him, the child was totally spent. What did Jesus do then? Jesus took him by the hand and lifted him up! So when we are totally exhausted and feel like we cannot do anything more, remember this image. No doubt Jesus will take us by the hand when we need him to and lift us up.
Finally, in the last verse of the Gospel, Jesus gives us two very powerful weapons in the fight against ills and evils – prayer and fasting. Mother Church in her wisdom encourages us in the approaching season of Lent to practice using these mighty weapons. Then they will not be so hard to wield in times when they are needed.
So many gifts our Lord has given us!
Ponder:
What situations cause your faith to waiver? Do you offer these to God in prayer? Do you fast for especially difficult situations?
Pray:
Triune God, You are kind and compassionate. How awesome that you, Lord, have experienced the same emotions as I have. Thank you for understanding when I am feeling frustrated or just too tired to go on. In these moments, Jesus, reach down and lift me up. I believe, Lord, that you will always do what is best for me; help my unbelief. Amen.
Copyright 2014 Kelly Guest
About the Author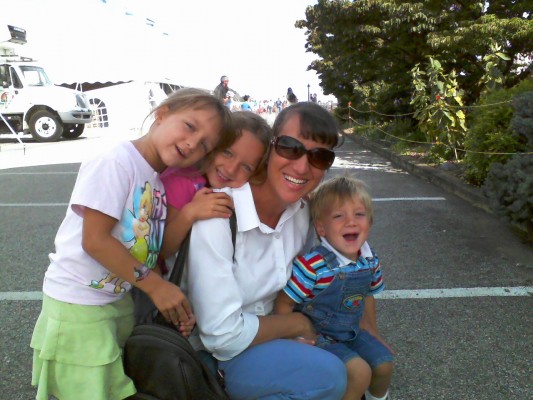 God has given Kelly lots of wonderful opportunities to follow Him. She was a Dominican Sister of St. Cecilia in Nashville, an education coordinator for a Catholic Charities' program for pregnant teens, a middle school teacher, a director of religious education and is now a youth minister. Her most challenging and rewarding calling, though, is wife and mother of ten children. What she has learned, she blogs at CatholicMom.com.