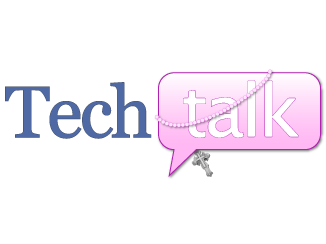 Our family has been doing the CRS Rice Bowl challenge during Lent for as long as I can remember. When our four children were young, we even turned the effort into a friendly competition with TWO bowls, parents vs. children, to encourage all of us to go the extra mile. During their teenage years, we challenged our young adults' financial giving by saying we would double whatever total the kids put into the box.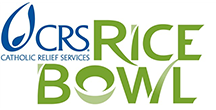 As important as I know the actual amount is of what we collect for Catholic Relief Services, I've always known that one of the greatest assets of the CRS Lenten bowl is that it raises my level of awareness regarding the needs of others—and reminds me that we are a universal Catholic Church, one Body of Christ taking care of one another.
This year CRS has expanded the program, offering a free CRS Rice Bowl App for iPhone and Android devices. What a brilliant idea!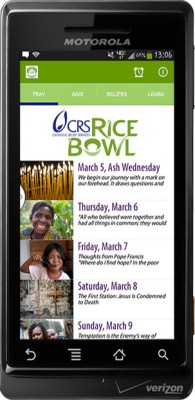 Easy to use and beautifully designed, this is one app you don't want to miss! It offers calendar reminders to schedule daily reflections by hour and day of the week—as well as the ability to set a pledge and keep track of a personal donation goal. It also has links to helpful sites explaining: "how to practice Lent"; "what is CRS Rice Bowl?" "What is Catholic Relief Services?"; and "Where does the money go?"
Perhaps my favorite two features are its recipes and stories of hope. Under the "recipes" button, you will find simple meatless meals for Fridays during Lent, containing recipes of what real people eat around the world in countries like Kenya, Guatemala, or the Philippines.
Click the "learn" button to read and/or watch beautiful videos called "Stories of Hope," highlighting examples of people that CRS works with in various countries, including a "local" one from New Mexico.
"CRS Rice Bowl is an inspirational call to people of all ages to change the lives of others while experiencing a deeper Lenten observation," noted Joan Rosenhauer, executive vice president of U.S, Operations for CRS. "Rice Bowl has become a Lenten tradition for Catholic around the United States who use the program activities and features to bring meaning and relevance to their spiritual lives."
One more thing. This year the CRS Rice Bowl program is orchestrating a digital photo challenge on social media titled "How Do You Rice Bowl"—a "creative opportunity to document the various ways individuals and communities bring Lent to life."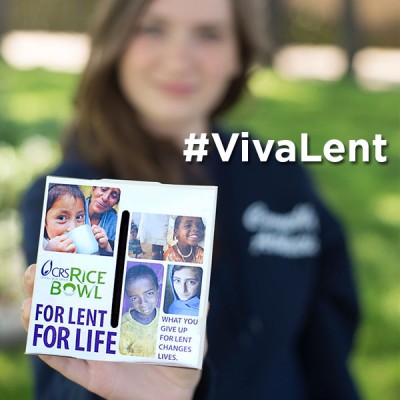 So go on, beginning Ash Wednesday, post your photos on Instagram, Twitter, or through the CRS Rice Bowl Facebook page using the hashtag #VivaLent! One lucky grand prize winner will receive a CRS Fair Trade Easter basket.
Read more of our Tech Talk columns.
Copyright 2014 María de Lourdes Ruiz Scaperlanda
About the Author

María Ruiz Scaperlanda writes regularly at DayByDayWithMaria.blogspot.com/. María is an award-winning author, journalist, and retreat facilitator. She has been published broadly in the U.S. Catholic Press, traveling on international assignments in Central America and the Caribbean, Israel, Turkey, Jordan, and throughout Europe. María and Michael reside in Norman, Oklahoma.