Simple acts of love and kindness can make such a big difference. Here's a story of a glass jar, a mixing bowl of dough and warm smiles too many to count.
God loves a cheerful giver. 2 Corinthians 9:7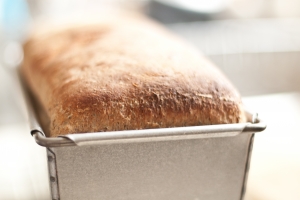 I have a treasure in my refrigerator! Its roots trace back to Minnesota more than 40 years ago and it has been split and shared again and again. What is it? It's sour dough bread starter and it makes the most delicious soft, fluffy bread you've ever tasted! It's really pretty simple to take care of, feed it potato flakes, water and sugar every ten days or so and use a cup to bake a batch of delicious bread or rolls! I got my first jar of dough starter from my dear Kansas friend and former teacher Chris. She got it from her mother in Minnesota. When I brought it from Kansas to Michigan I shared it with many people but my great friend Coffee Cindy has been the true and loving keeper of the dough. Both Cindy and Chris have made that bread dough hundreds of times and lovingly shared a loaf of warm bread or a pan of fresh cinnamon rolls with people as a sign of friendship, thanks or comfort. I admire their diligence and their consistency in keeping and sharing that simple pleasure with so many people. I still have my starter but I've not been the good steward of the dough starter they have.
That silly jar of stuff in the fridge is like so many things in life that we just take for granted. We worry about picking out the right card or buying the perfect gift and end up spending twice what we intended to in an attempt to convey affection or support or thanks. The busier we get the more often we seem to make mountains out of mole hills! Chris, Cindy and the dough starter remind me that sometimes something as simple as a homemade goodie offered warm and with a smile can be so much more touching than anything we can buy in a store. People don't want more stuff…they want to know someone cares about them enough to offer a gift of their time and talent…we were a people created for LOVE…God gave us that one rule…that one duty…that one purpose! Those simple loving acts of kindness bring out the goodness in others. The guy who shoveled the driveway and got a loaf of warm bread came back the next snow to do it again, not because he wanted more bread (well maybe that was part of the motivation) but because that simple act of love inspired him to love in return.
When my mom had to be driven to the hospital for radiation treatments she HATED burdening someone else so in order to make her lack of independence more tolerable, she handed the volunteer who drove her, a plate of warm cookies. She did it because it was the most personal thing she could think of and it was a true offering of love. I have a neighbor who sends her kids over every now and again with fresh eggs and it touches my heart! If someone presents us with money or a gift we sometimes feel a sense of obligation but if someone offers a simple gift of their thoughtfulness, time or talent we feel a sense of love…and the only way to respond to that is through gratefulness and love in return. Please don't think you have to bake something. My sister in law popped into my classroom a couple weeks ago and set a fresh hot cup of coffee on my desk. I was so surprised and touched by that simple kindness. My little lovelies summed it up best when they said, "Wow she must really love you because coffee is your favorite thing of all!" Even at their young age, they recognized how big a $1.00 cup of coffee could be. As our culture gets more and more "over the top" now seems to be the perfect time to step backwards and choose to trade in the big stuff for some simple acts of love.
A Seed To Plant: Think of three people who could use a simple act of love then make a plan to offer a simple expression of love to them.
Blessings on your day!
Copyright 2014 Sheri Wohlfert
About the Author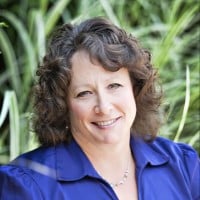 Sheri is a Catholic wife, mom, speaker and teacher. She uses her great sense of humor and her deep faith to help others discover the joy of being a child of God. Her roots are in Kansas but her home is in Michigan. The mission of her ministry is to encourage others to look at the simple ways we can all find God doing amazing things smack dab in the middle of the laundry, ball games, farm chores and the hundred other things we manage to cram into a day. Sheri also writes at JoyfulWords.org.