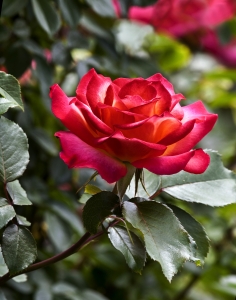 Editor's note: We are so happy to welcome our second intern, Maryrose, as she begins her work with us this semester. Please pray for this bright young student and for all of our young adults! LMH
Hello! First off I am so excited to be working with CatholicMom.com! I am not a mother myself, but I am striving spread the Catholic message in today's media, which I think is so vital to do.
My name is Maryrose and I am a 21 year-old college senior at Franciscan University in Steubenville, Ohio. I was born in New York City, but now live in the suburbs, in a town on the Hudson River. I thought for my first blog on CatholicMom.com, and actually my first blog ever, I would tell you a little about myself.
I am majoring in Communication Arts, with a concentration in Multimedia. Communications is a pretty broad major. This is a good thing though, because I do not really have a specific job I am looking at. I would honestly just love to end up doing anything arty. I have switched my major four times from Studio Art (Painting), to nursing, to undecided, and finally to Communication Arts. Obviously I have clear direction and path in my life. Even though it can be frustrating at times, and I just wish I had one specific profession that I was positive I wanted to do, switching your major does keep life interesting. What is the fun in having all the answers in life all the time anyway?
My dad works in catering and my mom is a teacher. I went to Catholic school all my life. It's funny sometimes I still find myself missing my school uniform. Picking out outfits everyday in college is a challenge I was not prepared for. I was a ballerina until I had back surgery to correct scoliosis. This was a big part of my preteen years, and actually is big part of my life still. It sounds strange, but I really learned a lot of lessons from my surgery and recovery. I got my college application essay out of it as well. I also enjoy the shock value that I give people when I tell them that I grew four inches in seven hours on the day of my surgery. While in high school I ran track, and played volleyball. I love when I have the time, which is hardly ever, to paint, draw, and take photos.
I actually transferred to Franciscan after my first year of college at another university. It is actually ironic that I made the decision to come here. In high school I told my mom I was never ever coming to Franciscan. The last thing I wanted to do was come to an extremely Catholic school. I just wanted to go a "normal" school. Ironically a year at a "normal" school changed that thought in my mind, and I was the one that made the decision to go to Franciscan. Morality and faith was a lot more important in a college environment than I had expected. Granted some people do have the solid foundation to sustain their faith in an environment where people do not share similar beliefs and values. I was not one of those kids though. Even though I do regret not having a full four years here at Franciscan, God had another plan. I needed that year at a more secular school to realize how much I needed a faith environment, and how much I needed to deepen my faith. Without that year at a "normal" school, I would not of had the epiphany that I needed in my life about my faith. My road to deepening my faith has been a hard one, but I just try to take it one day at time. Without a faith filled environment I am not sure who I would be today.
Last spring I was blessed with the opportunity to study abroad, which was life changing, and gave a whole new meaning to an empty bank account! I got to travel to seven different countries, well eight if you count the London airport, which felt like a small country in itself! I know it sounds cliché, but those four months were a great time of self-discovery. Not only was it time for me to grow as a person, I grew in my faith as well. It also taught me a lesson in humility. Especially when I had to send an email to my Mom and Dad because I literally had a dollar left in my bank account. I was immersed in all different cultures, and I truly saw the beauty of God's creation on the other side of the ocean.
As I only have less than three months of my college career left, this is a time of panic, self-discovery, and learning lessons from rejections at job interviews. The job market is scary, and I wish college was the "real" world, but its not. This blissful and at many times carefree life, living on my own, with my best friends is quickly coming to a close. Now to face the time when the painless loans that I took out for four year are no longer just numbers on a page. Alas I know that God has a plan and a sense of humor, and I have to just take it one day a time. In five years I will laugh at these months of anxiety and worry as I ended my college career, and I can say, "Remember that time I thought I was going to be unemployed forever? That was so silly"…. well hopefully. In all honestly I am excited to begin this next chapter of my life, but it is a little nerve racking.
In the meantime, I would love to answer any questions or comments on anything that you may like me to blog on.
-Maryrose
About the Author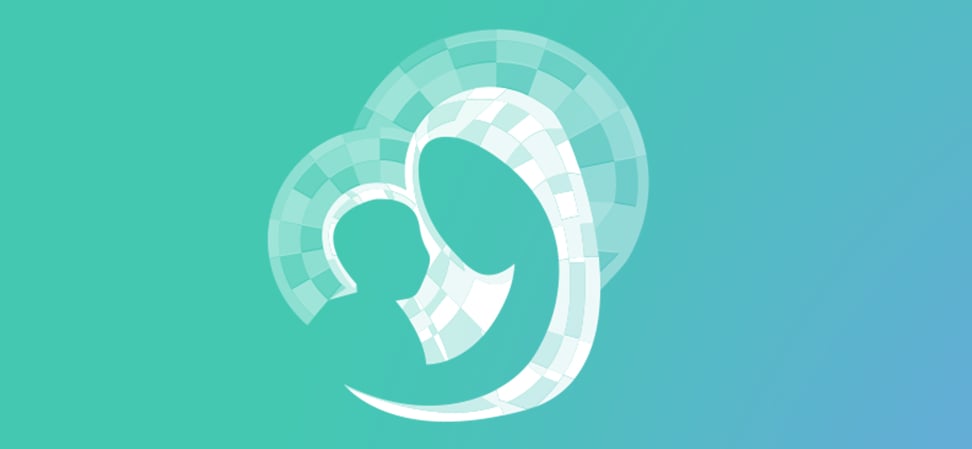 We welcome guest contributors who graciously volunteer their writing for our readers. Please support our guest writers by visiting their sites, purchasing their work, and leaving comments to thank them for sharing their gifts here on CatholicMom.com. To inquire about serving as a guest contributor, contact editor@CatholicMom.com.