Upon the launch of the paperback version of the amazing work Catholicism: A Journey to the Heart of the Faith by Fr. Robert Barron, I was invited by the book's publisher to take part in an interesting blog tour. Each of the tour's ten participants would write a reflection upon one chapter of this magnificent book. I welcome you today to part three of the tour and invite you to visit my friends Stuart Dunn and Kathy Schiffer for days one and two.
I am a huge fan of the work of Father Robert Barron and his Word on Fire team. So when I sat before a roaring fire to re-enjoy the book's third chapter, it was in Father Barron's voice that I heard the wisdom and teachings inside my head.
Sound weird? Perhaps, yes, but Barron's is the voice that has on numerous occasions challenged me to push myself beyond my comfort zone. Father Barron's is the voice that has helped me analyze films from a faith-filled perspective via his Youtube videos. His is the one of perspectives through which I've fallen even more deeply in love with my Catholic faith after having watched his stunning Catholicism video series.
So perhaps it makes sense that I would approach a chapter with as daunting a title as "That Than Which Nothing Greater Can Be Thought": The Ineffable Mystery of God with less trepidation than normal since I knew I would be journeying through these pages in the company of a trusted guide.
This is a powerful chapter in a powerful book. I won't lie and say that this is easy reading, something light to turn to for five minutes as you gulp down lunch or wait for your morning commute. This chapter examines some of the most fundamental questions of our faith in a way that is at once comprehensive and yet understandable. Commencing with Moses, proceeding through Thomas Aquinas and Saint Anselm and Augustine, Father Barron helps us to begin to wrap our minds around Catholic teaching regarding the existence and nature of God. In a section of the chapter entitled "Arguments of God's Existence", Barron challenges us with questions such as:
"If God cannot be in any sense defined, how do we explain the plethora of theological books and arguments?"
and then proceeds to patiently yet thoroughly examine the writings of Aquinas, of Protestant theologian Paul Tillich, and Joseph Ratzinger, now Pope Benedict XVI. The chapter evolves into teachings on naming God, a look at God as the "Provident Creator", the problem of evil and the Trinity. In each of these sections, great questions are asked and the reader is challenged not only to read the words on a page, but to ponder the thoughts that these words prompt.
As an accompaniment to the concepts being covered, this chapter contains several black and white images that compliment the prose. For example, in the section entitled "The Problem of Evil", Father Barron's remarks on Seurat's Sunday Afternoon on the Island of La Grande Jatte evoke a consideration of the nature of God by making a comparison to how one must properly view this pointillist masterpiece to understand the totality of the image.
Understanding our Catholic Church in the context of her mission to make known the love of a God is a daunting prospect. In a fast paced, 140 character or less, supersized world, questions such as the "Ineffable Mystery of God" are not easily solved or dismissed. What a blessing that we have a resource such as Catholicism: A Journey to the Heart of the Faith to lead us into a consideration of the truth, the light and the way.
Catholicism Sweepstakes: To celebrate the launch of Catholicism: A Journey to the Heart of the Faith in paperback, publisher Image Books and Word on Fire are partnering to send two people on the trip of a lifetime. One winner and a guest will travel to Rome and Paris with 206 Tours to view firsthand some of the marvelous places explored in the book and the corresponding ten-part film, Catholicism. In addition to the grand prize trip, 25 runner-up winners will receive a Catholicism DVD Set (valued at $99), courtesy of Word on Fire. The box set includes five DVDs, each containing two episodes. Each episode runs 50-60 minutes. Enter here to win.
Copyright 2014 Lisa M. Hendey
About the Author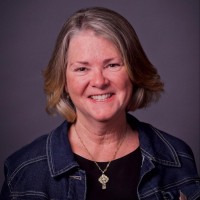 Lisa M. Hendey is the founder of CatholicMom.com, a bestselling author and an international speaker. A frequent radio and television guest, Hendey travels internationally giving workshops on faith, family, and communications. Visit Lisa at LisaHendey.com or on social media @LisaHendey for information on her speaking schedule or to invite her to visit your group, parish, school or organization. Visit Lisa's author page on Amazon.com.