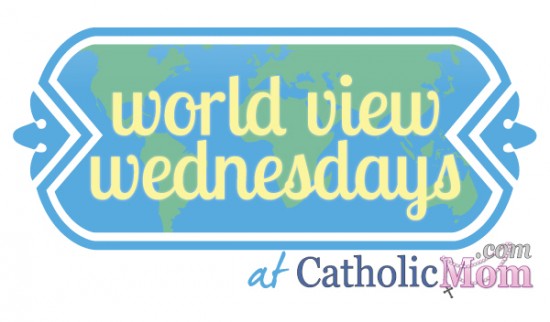 Desert dryness tightened our skin, burned eyes and throats, and left a gritty feeling in our mouths. Sister braked, and we looked into a culvert with scraggly trees. The Native Americans here gathered brush for shades, laying limbs side by side on wooden frames they hoisted above, on four supporting tree limbs. These structures awaited some gathering or ceremony, little oases of shade on the dry blanket of desert.
We drove on and visited families. Some welcomed us with glad eyes, but I could sense an edge in this place. Dogs ranged about, circling and nosing us. Homes were plain as shoeboxes, with just several rooms, but TV sets blared for the kids, who peeled themselves away to stare at us.
One toddler hid behind an old couch and kept popping up from behind. He shouted a curse word then dropped back to hide, giggling. The young mother with a long, black ponytail just smiled and handed me a palm-sized basket she was weaving.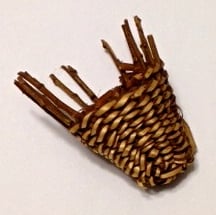 At a home for the elderly down the road, a woman on the porch narrowed her eyes and scowled. When I raised my camera to take a picture of a nearby street, Sister pointed to a lone man nearly too far away to be seen and hurriedly gestured to me to tuck my camera away.
Missionary outreach takes all forms and shapes. True joy often accompanies it. But bringing Christ to others can also draw a mixed or hostile response.
Missionaries certainly don't answer their calling for the payback, although rewards do come at unexpected moments. Sister and I prayed the rosary at church, and there, people were involved, devout. At one point, Sister squeezed my hand and whispered, "What do you think?"
Later, we shared a meal, and then sat in a living room with a worn and easy comfort reminiscent of my Grandma's house. We talked into the night. In her white blouse and veil, the nun told of teaching children their catechism and visiting the sick and homebound. She described how depression, unemployment, and addictions all had such a pull in the community, and that ministry often meant driving people miles into town for medical appointments.
Hours spun by and darkness settled over the desert. Used to the rush of traffic outside my apartment in the city, I felt the quiet press in. Sister leaned forward and talked about certain pagan rituals in her area. On this Indian Reservation in the West, missionaries had friends and a solid core of faithful, but Sister also told of washing up dishes in her kitchen at night and receiving threatening phone calls:
"You will be a victim," one voice said.
Traveling for Catholic Extension Home Mission Magazine and meeting missionaries like this nun, convinced me: comfortable Catholics must stir up missionary fervor. One obvious reason is that Christ urges us to spread His word to the corners of the earth. Also, our missionaries need prayers and support to thrive. Finally, connecting with missionaries can stir up our own faith, that might be fizzling due to under-use.
I credit missionaries with my own reversion into the Faith. Yes, befriending someone who has left everything -- friends, family, comforts -- for the sake of teaching others about Christ, tends to put everything into new perspective.
During our late-night chat, Sister shared a story about opening her door to a stranger, who had long hair, beard, and raggedy clothes. She offered him whatever aid she could before he went on his way. He paused, looked deeply into her eyes and said, "You are greatly blessed." At that moment, she felt she had encountered Christ.
As we hear stories of missionaries and their people from America and abroad, perhaps we can better offer our prayers and practical help. As we develop a living, practical friendship with our missionaries and the people they serve, we might discover we were thirsty for such a friendship, all along.
Often, Catholic lay or religious missionaries are active right in your own neighborhood. Call your diocese and see how you might befriend a missionary and lend a prayerful, helping hand.
Copyright 2014, Marianna Bartholomew
This post is adapted from a podcast that first aired on Star Quest Production Network-Affiliated Catholic Vitamins "Q—For Quench," February 23, 2014.
About the Author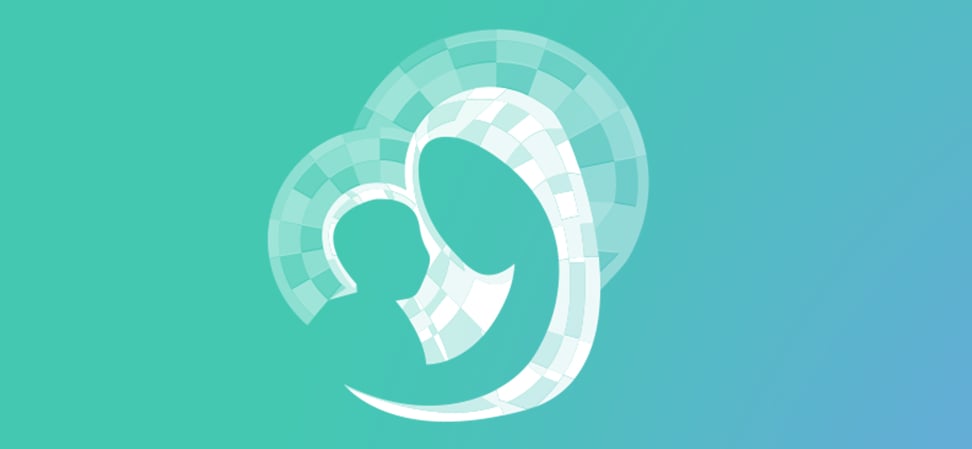 We welcome guest contributors who graciously volunteer their writing for our readers. Please support our guest writers by visiting their sites, purchasing their work, and leaving comments to thank them for sharing their gifts here on CatholicMom.com. To inquire about serving as a guest contributor, contact editor@CatholicMom.com.