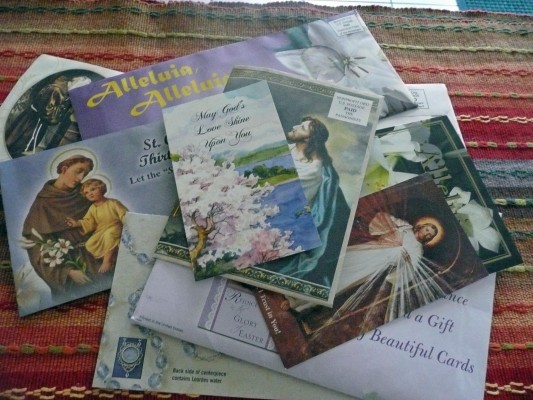 During the Season of Lent, it is part of our Catholic faith to give alms, yet how can a Catholic mom make the best decisions with so many requests?! With dozens of religious communities and organizations, it can be a daunting decision to know how much, and who to give to. Most of us already have our Lenten obligations with our church and community. With Lent, I wanted to provide a few guidelines to make it easier for all of us moms on "deciding on all that mail!
Decide on your few favorite religious communities/organizations to donate to:
If one likes a particular religious community such as a Franciscan order or Dominican, etc., place those request envelopes in a separate pile. You can later read through each request letter and then narrow it down to one, two or three, communities to donate to. Having just one to three communities, will make it easier and will establish a good future relationship with that religious community.
Outsourcing on Mailers:
What I learned recently, is that ALL or MOST requests from religious communities are "Outsourced." This means, that the community contracts a commercial marketing source to print out and mail all their letters, prayer cards, etc. The outsource contractor obtains a mailing list of names. Thus, the community most likely does not know who receives the mailer. The religious community will be aware of that donor once they receive a check or letter. The outsource contractor's materials are very high-gloss, professional and basically just too good for most communities to produce on their own.
Stop the Guilt!
With mailers that include beautiful letters, prayer cards, medals, photos, holy water, etc., it is easy to feel the "guilt" for not donating. We need to stop the guilt and realize one can't give to every request. It is sometimes not easy when you receive a perfect small gift mailer. What works is narrowing it down to the few you do want to donate to. You can send a small note to the ones that you have no interest in donating such as, "Thank you, but not at this time. Kindly take me off your list." If you want to give something other than a financial donation, you can pray for the intentions of that community and maybe send a note on that. Never feel that you are obligated to give! Remember that they "outsource" and they don't know you!
Keeping Mailers on Hand for Future Lenten Giving
When you find a community that you would like to give to, but you have your selected ones or other financial obligations that prevent you from giving, keep the mailer in a file for "future giving." You might find it works to give to a particular religious community or organization for one Lenten Season and then switch to another one the next year. The mailers you receive never expire since the community most likely will remain for years to come. You can pray for that religious community until the time is right to give.
Deciding How Much to Give During Lent
Deciding how much to give is simple. All the mailers I have ever received provide a donation slip that indicates the amount they are requesting. These amounts can range from $15.00 to $50.00. For cards that reflect a series of Mass intentions for a lost loved one the requests of $25.00. Larger amounts requested me be $75.00 and up. If you are giving to two to three different groups, I would suggest going with the lowest amount requested. What you donate depends on your family budget. With family obligations, etc. most of us would be donating the lower amount requested.
Adding Some Extra Joy in Giving
For those religious communities or organizations that are special to you bring some joy! It is fun to make a modest donation and then include a card or letter to the organization. I knew of one religious education teacher who had her class decorate and write short letters to a Franciscan order that she already had been donating to. It was her extra way of thanking them for their mission works to those around them. Sending a personal card with a check and letting them know that you include that community in your prayers is great thing to do! It's fun!
Last of all in giving during Lent, sometimes you might receive a "Thank You" letter, which gives exceptional validation in your giving. I wanted to share a line from a letter written from Mother Assumpta Long, O.P. of the Dominican Sisters of Mary, Mother of the Eucharist dated March 25, 2014. She wrote as follows: "Your support means that the Dominican Sisters of Mary can continue to thrive, and grow, and successfully expand our "teaching and preaching" apostolate far beyond Ann Arbor – truly fulfilling the later John Paul II's desire for a "new evangelization" by religious communities that loyally serve the Church." For me, receiving a letter signed by Mother Assumpta with such a meaningful message as this, makes it all worthwhile and joyful! May you all find your personal joy in Lenten giving! God Bless!
Visit Leslie Lenko at A Calling to A Vocation
Copyright 2014 Leslie Lenko
About the Author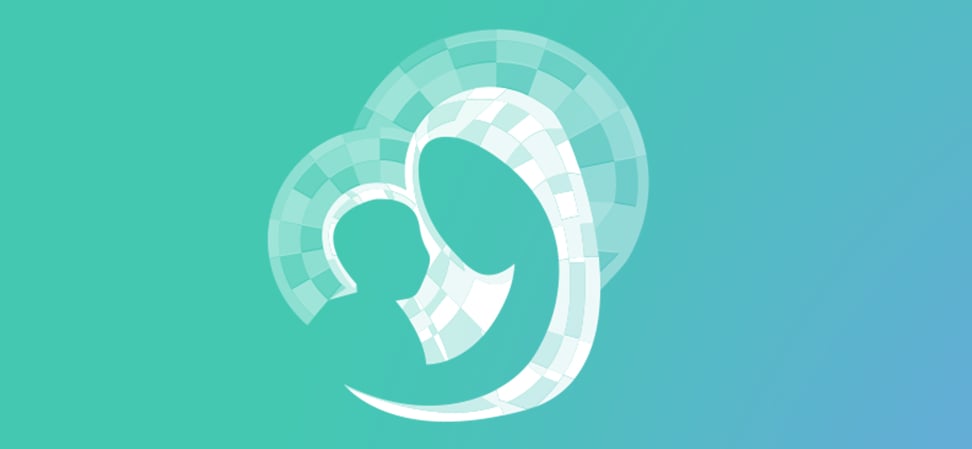 We welcome guest contributors who graciously volunteer their writing for our readers. Please support our guest writers by visiting their sites, purchasing their work, and leaving comments to thank them for sharing their gifts here on CatholicMom.com. To inquire about serving as a guest contributor, contact editor@CatholicMom.com.