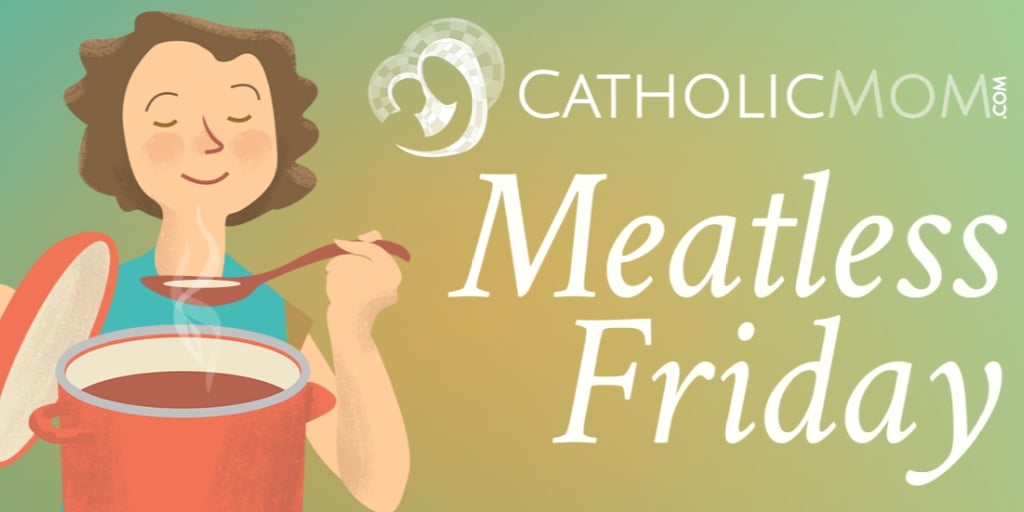 We have two Lenten birthdays in our house. No matter what we do, those birthdays will always be in Lent. There are three ways ways in which one might approach a Lenten Friday birthday.
Say, "I'm sure God won't mind if we celebrate such a special day!" and make steak.
Say, "It's Lent, and you'll have another birthday some other year. Bread and water for us sinners."
Say, "It's Lent, but it is your birthday. Let's break out something that is meatless but slightly luxurious."
We split the difference between presumption and scrupulosity and went with #3. We made bread bowls directly from this recipe, though we did skip the cornmeal and egg wash bits. We also halved the recipe and shaped them into five bowls instead of four. They held up well to the hollowing-and-filling process. We filled them with clam chowder. We used this recipe as a starting off point but made a few changes, even beyond the leaving out of the bacon slices.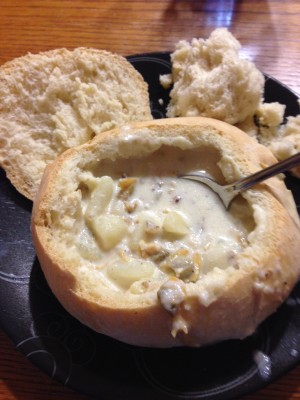 Clam Chowder
2 T olive oil
5 T butter, divided
2 onions, finely diced
1 8oz bottle of clam juice or 1 c clam broth (you can make that by treating clam shells like the vegetable trash in veggie stock)
2 10oz cans of minced clams, drained, juices reserved
4 large potatoes, peeled and cubed
1 1/2 tsp salt
3 c half and half, divided
1/4 tsp black pepper
1 T flour
In a large stock pot, soften onions in olive oil and 2 T butter over medium-high heat for 5-7 minutes (you want them translucent but not quite brown). Add bottled clam juice and the juice from one of the cans of clams, then add potatoes and salt. Cover and simmer over medium heat for 15 minutes or until potatoes are nice and soft.
Meanwhile, pour 1/2 c of half and half into a shaker bottle and add flour and black pepper. Shake until blended and smooth.
Once potatoes are ready, add half and half, clams, remaining clam juice, and remaining butter. Heat over medium, but don't allow it to boil. Once heated through (butter has melted), add reserved half and half/flour/pepper liquid, and stir over medium heat until thickened, reducing heat as needed to avoid boiling. Serve immediately.
I thought I didn't like clam chowder. It turns out I just don't like canned clam chowder. Adding the black pepper to the thickening flour & cream may just be a quirk of mine. I find that the pepper helps to break up the flour and makes for a smoother thickener, with fewer lumps to be worked out in the final product.
Copyright 2014 Erin McCole Cupp
About the Author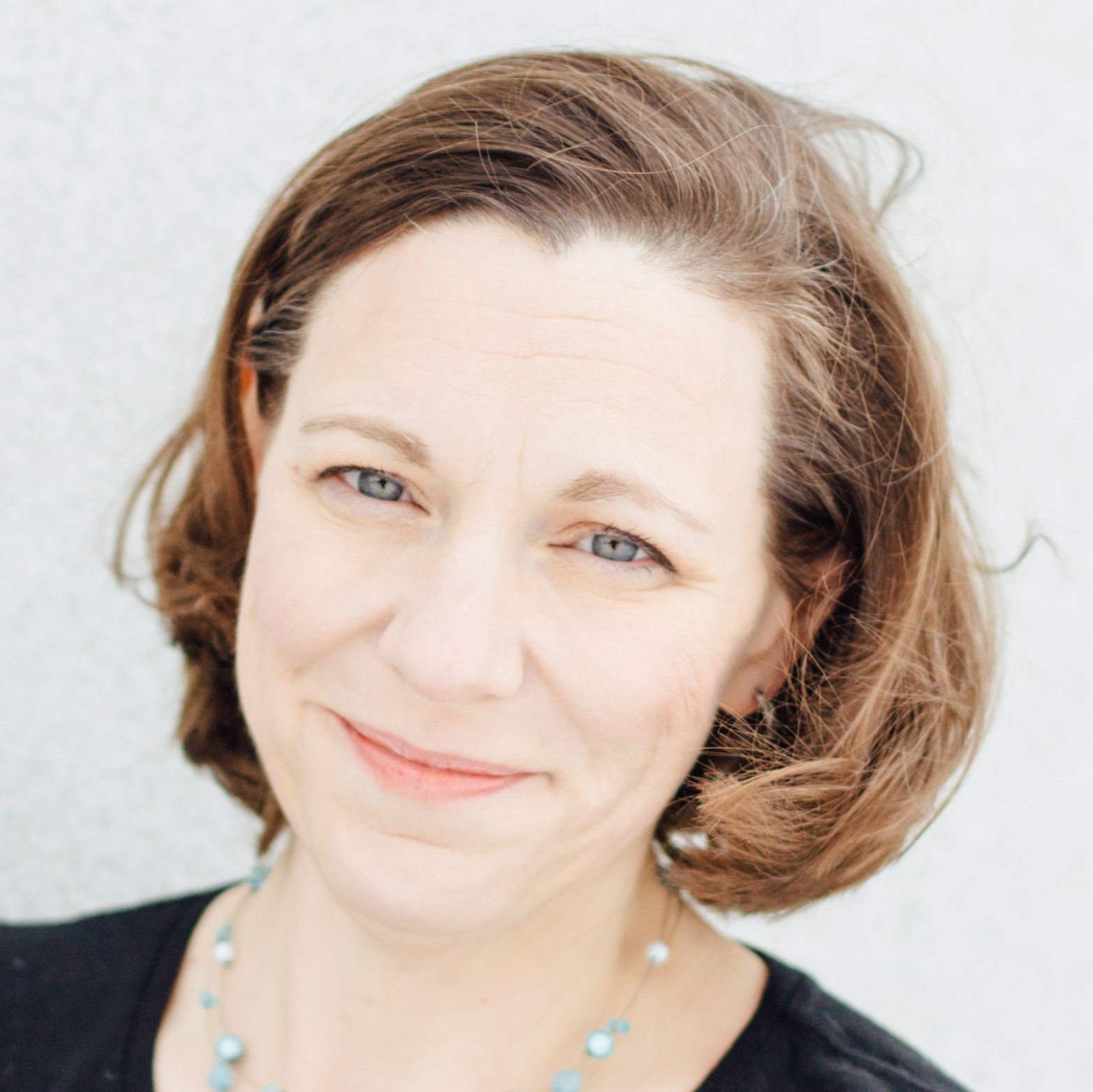 Erin McCole Cupp is the author of All Things New: Breaking the Cycle and Raising a Joyful Family from Our Sunday Visitor. Get to know her and take the quiz to find your rut-busting Beatitude at her website at ErinMcColeCupp.com.