Jacob Constantine bills his music as "kinda like Weezer for Christians."
I was never really a fan of Weezer, and you might expect that, before I signed up to review his album, I might have considered this.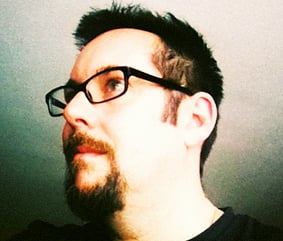 Yeah, well, in my enthusiasm to hear something new and different, I didn't.
I've been jamming to 12 Tribes' album "Sing a New Song" for a month (or three, ahem). It has the feel of the stuff I liked in college, with words from Psalms I like now, with something else.
I can't put my finger on the something else. And writing about music isn't as easy for a non-musician as you might think it would be. (Hold on, people, this is gonna be a ride.)
Here's what Constantine says about his album:
Hope versus despair. Light versus darkness. Those are the themes of the debut EP, "Sing A New Song" from 12 Tribes. Slamming guitars and funky beats support lyrics that preach the Gospel of Jesus Christ. Singer, songwriter, and multi-instrumentalist, J. Constantine, wrote, performed, and recorded all the music and vocals. My message to all who listen is a simple one: "Play it Loud and Pray Always."
Kinda gives the phrase "one-man band" a new meaning, huh?
[youtube_sc url="https://www.youtube.com/watch?v=k6ztEkntKR0"]
It does sound good loud, I can vouch for that. But it also sounds good softer. There are a few instrumental pieces that I wasn't expecting and that I really, really, really liked. They were beautiful, in fact, in a way that the other bass-pounding guitar-heavy tracks weren't.
They were good, don't get me wrong. In a "crank it up and give God whatcha got" kind of way. Folding laundry took on a WHOLE NEW groove with this album playing.
The album has seven tracks:
Sing a New Song
Your Love (Takes Me Higher)
Pray
King of Kings
Call on the Lord
New Creation (instrumental)
Eternity (instrumental)
You can check it out CD Baby, iTunes, Amazon, and Spotify.
After listening to this album, I've decided that I'm going to go ahead and order up Constantine's next project: a duet album. I'd like him to start with Audrey Assad, continue to Sarah Hart, and maybe explore pairing up with Matt Maher.
Hey, a girl can dream. Until then, pardon me, I have some folding to do.
[youtube_sc url="https://www.youtube.com/watch?v=xtGYdqltxmE"]
For more from 12 Tribes, visit the website, check out the YouTube channel, give 'em a LIKE on Facebook, and follow on Twitter.
Copyright 2014, Sarah Reinhard
About the Author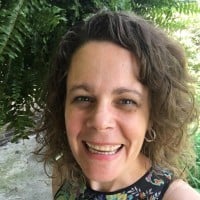 When she's not chasing kids, chugging coffee, or juggling work, Sarah Reinhard's usually trying to stay up read just one…more…chapter. She writes and works in the midst of rural farm life with little ones underfoot. She is part of the team for the award-winning Catholic Mom's Prayer Companion, as well as the author of a number of books. You can join her for a weekday take on Catholic life by subscribing to Three Shots and follow her writing at Snoring Scholar.