We are now fully into the Easter season. A time of celebration and renewal. This time of new life is not just evident inside our churches, it is also around us in the spring season.
There is a quote by Greco, "I said to the almond tree, sister speak to me of God, so the almond tree bloomed." That is one of my favorite quotes, because seeing the world alive with flowers and blossoming trees reminds me of God's goodness, and that He is truly an Artist: The Artist.
Many of you may still be staring at barren fields covered with late snow. My family in Montana has experienced multiple April snows. That is one of the reasons that I left the beauty of the rugged Rocky Mountains for the softer beauty of the Appalachians. Even so, through those late snows, daffodils and crocuses will begin popping up.
After a winter like this past one, it is important that we focus on the beauty that God is always sharing with us. He whispers His love to each one of us on a daily basis. I find this love to be so evident by studying the shape and wonder of spring tulips, my favorite flower.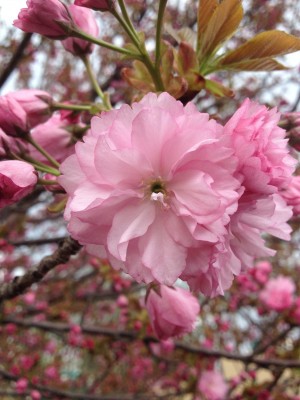 For me there is something truly healing and peaceful about digging my hands into earth. To share in God's creation through gardening. My husband and I enjoy both vegetable and flower gardening. I do most of the latter.
In fact, I have already been out multiple times planting perennials and annuals for my beds. I have been cognizant of this late winter, so I have only put in a few hardy plants like pansies to intermingle with my daffodils, crocuses, and tulips. The grass is already a deep green and is joined by a variety of spring wildflowers while the red buds and dogwoods bloomed just in time for Easter. I am truly amazed by every spring that I spend in this part of the country.
Since I have such a great love of gardening, I want to share this passion with my friends. Every year I host a Garden Party for my lady friends and their daughters. We enjoy a finger-food potluck lunch, a garden game or two, and then exchange plants, flowers, or seeds in order to help each other's gardens come alive.
We wear fancy hats and dresses to give the affair a very Southern flair. It is great fun and is the perfect way for me to share my love of God's creation with my friends. I thought I would share a few ideas to help you start your own Garden Party.
1. Figure out the last frost date for your area and when the growing season begins.
It will vary greatly depending on where you live. The last frost date for Southwest Virginia is April 30.
2. Pick a time for your party when a variety of plants are available.
Scout out your local nursery to see when flowers are available. I tend to plan my party anytime from late April to June depending on my schedule for that year. This year my Party is going to be on Divine Mercy Sunday because May and June are quite busy.
3. Send invitations out two weeks to a month in advance.
The timeline depends on how busy your friends are this time of year. Mine are super busy so I tend to give at least a month's warning.
4. Find a fancy hat to wear with one of your dresses.
I found a few (I bought extras for friends who do not own one) at local thrift shops, including a lovely white one with a flower.
5. Decide where you want to hold your party.
Do you have a porch or do you need to set tables up outside? Having the party outdoors is the best way to do it, but should the weather become a problem, have a back-up plan.
6. Decide on a table arrangement and decorations.
I get ideas from magazines like Southern Living. I like to do fresh cut flowers or small pots of potted annuals for centerpieces.
7. Decide what finger-food you will make as the hostess.
Don't go overboard. The ladies in attendance will bring plenty of food to share.
8. Look up some fun party games on the Internet.
One game I enjoy doing is having the ladies identify the different flowers and plants in my various gardens. The winner gets a door prize, which is usually a container full of flowers.
9. Figure out what plants you want to share either from your garden or the local nursery.
I am going to share my secret with you. If you have a Lowe's Hardware in town, their nursery has a discounted plant rack somewhere in the back. On those racks are deeply discounted plants. They are either discounted because they took on too much water, or too little, are about to go out of season (perennials), or are not blooming at the moment. Look at the tag. A lot of the plants will begin another blooming cycle in a couple of weeks. You can get 6 packs of annuals for 50 to 75 cents and perennials for next year for a couple of dollars. I have saved a ton of money buying flowers this way. These are the flowers I buy for my friends and they do really well. I have purchased petunias, dianthus, snap dragons, marigolds, and other annuals this way with great success.
10. Have a great time!
Enjoy time with your friends while sharing in the beauty of God's creation.
I hope your family is having a very blessed Easter season.
Copyright 2014, Constance Hull
About the Author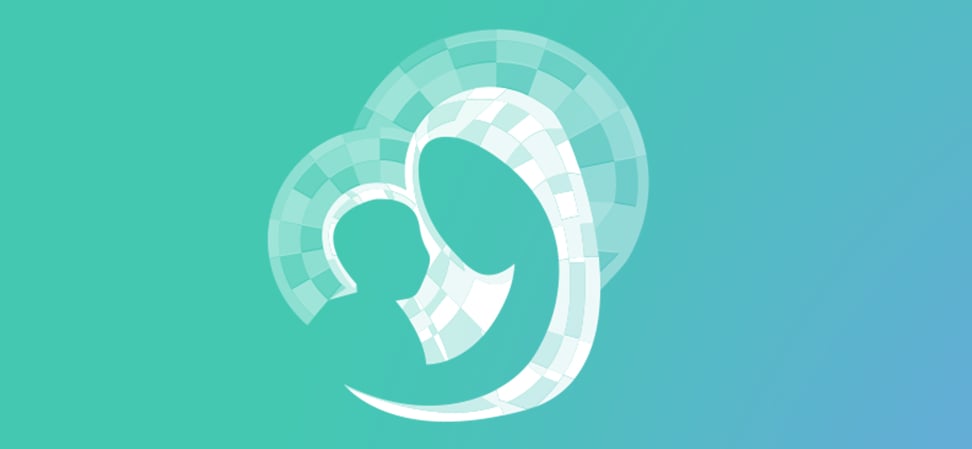 We welcome guest contributors who graciously volunteer their writing for our readers. Please support our guest writers by visiting their sites, purchasing their work, and leaving comments to thank them for sharing their gifts here on CatholicMom.com. To inquire about serving as a guest contributor, contact editor@CatholicMom.com.