I think the first time I "met" Msgr. Richard Soseman was on a conference call being held immediately following the announcement of Servant of God Fulton Sheen's announcement as a "Venerable". Msgr. Soseman, a priest of the Diocese of Peoria, has done some truly amazing work in his vocation to the priesthood, including his work on the cause for the canonization of Venerable Sheen. As mentioned in the conversation below, Msgr. Soseman and I have only met a few times in person, and yet I turn to him regularly for spiritual guidance. That's one of the reasons I'm so happy to share his remarkable book Reflections from Rome: Practical Thoughts on Faith and Family and the following interview conversation. I think you'll agree that just as Venerable Fulton used technology in evangelization, Msgr. Soseman is helping those of us who live half a world away to have a small "window" into Rome and its treasures. Enjoy!
Q: Please briefly introduce yourself to our readers and share about your current role at the Vatican.
I am Msgr. Richard Soseman, a priest of the Diocese of Peoria, Illinois. The youngest of 8 children, I grew up on Campbell's Island, a small island in the Mississippi River. I was ordained in 1992, and served 16 years in the Diocese before coming to Rome in January, 2008. Currently, I am an official of the Congregation for the Clergy, and assist the superiors in studying the issues within our purview; diocesan priests and deacons, parishes and parish life, seminaries, ecclesiastical goods, etc. I also assist at the Pontifical North American College, at Camp Darby, a U.S. Army base near Pisa, and at Thomas More College. I celebrate daily Mass at St. Peter's Basilica.
Q: What inspired you to write this book? In comparison to the work you do at the Vatican on a daily basis, how did you enjoy the writing process?
The Year for Priests was a project of our Congregation, and during that year I began to publish, online, short meditations, reflections. My purpose was to help people see that faith is not just an abstruse theological concept, but instead, God wants us to interact with him in our daily lives, so faith is based upon our practical lives. I also missed daily preaching as you can get some good, helpful, nuggets of information into those daily sermons. So this was a very enjoyable outlet to me to assist others in their lives of faith.
The reflections all start with some story from my childhood family life, some event which happened at my former parish of St. Mary of the Woods in Princeville, Illinois, some story of saints or from Church history, sports, or some humorous or absurd feature in daily life on the internet or which I have encountered living in Rome. These each are a point of departure to a short thought on faith, or living our faith in a better way.
The first reflection in the book "Doing the Extraordinary" relates how, at the dawn of the internet, I was asked to fill in for another priest, in leading an online, charismatic prayer group. Everything was being tried online in those days! In any case, after I spoke of doing the ordinary, extraordinarily well (from St. Theresa of the Child Jesus), we were looking for examples. A woman said when she served her children's cereal the next day, after placing the bowl on the table, she would lean over and kiss each one's forehead. This was a very practical way to do the extraordinary.
In "Four Trees" I write about four cypress trees, to ancient, two newer, which grow on our river bank at home, and which are very unusual for our climate. Nourished as they are through the winter by their roots under the river they survive, and flourish, through the long Winters. I write of cultivating deep faith, maintaining a strong relationship with God, which will help to sustain us, even during long Winters of bleakness which can come into every life.
I have to say, every time I have been interviewed about the book, each host has praised a different reflection. One which surprised me was "French Fried Bird Beaks," a reflection I wrote for a cycling site during the Tour de France, regarding a memory from a college trip to France. Another liked "Processed Faith Food," in which I recall childhood homemade pizza with slices of Velveeta cheese on the top. People constantly referring to different essays keeps me on my toes, but makes me realize that God has given me the grace to publish a book which will appeal to many people in many different ways.
Q: Although I have had the great blessing of meeting you in person, we are most frequently in contact through social media where you maintain an active and very pastoral presence for so many of us. Please say a few words about how Catholics might best use social media in the New Evangelization?
As Christians we are called to use whatever personal gifts we have for the greater glory of God, and whatever means are at our disposal to spread his word, to spread his Church, to support and uplift one another in living faithful, moral lives. The new media certainly puts great gifts at our disposal. Guided by the examples of so many good and holy saints, I have always tried to stay on top of the latest means for conveying the word. From early experiences online, to Compuserve, to email and email groups, instant messaging, to text messages, many of us have realized the great means which exist to evangelize through the new media. Some users of Facebook, and now blogs and Twitter, certainly have understood this. Your own work, Lisa, has certainly nourished many people in their lives of faith, and sustained them. You are to be commended for your work. Using the media for the New Evangelization is, indeed, about doing the ordinary extraordinarily well: being unafraid to share your faith in small, easily understood ways.
A while back I started to make the conscious effort to remind people online, on Wednesday or Thursday, that I would pray for them on Friday mornings at Mass. Now, every week, I am receiving between 50 and 100 requests for prayers from Protestants, Catholics, Jews, and those of little or no faith. It is the little things that we can do which are meaningful to people. If we make an impression, through some post or promise to pray, that impression can remain with a person, and then be a great support to them when they are most in need of faith.
Q: In your role as Diocesan Judge for the Cause of Beatification of Venerable Fulton J. Sheen, how do you feel that Venerable Fulton would have approached today's media?
Friends who knew him said that Venerable Fulton liked the latest "gadgets." Rather, I would say that he seemed to like the "gadgets" which would enable him to be a more effective Priest and then Bishop. He was the first preacher of any kind on radio, and the first episode of his television show was highly experimental and innovative for its time. He was 57 when he first went on television. Imagine starting a new life endeavor like that at 57! All to spread the Word, to bring people closer to the Church. I am fully confident in saying that he would have used the new media to its fullest in his ministry or evangelization!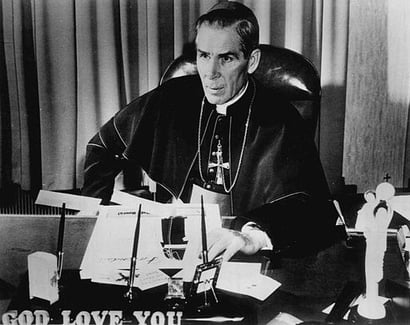 Q: Additionally, we've heard the recent developments in his cause related to the committee's approval of a miracle. Please explain where we currently are in terms of the cause for his canonization?
The full medical commission has decreed that the healing, or rather bringing to life, of the Engstrom baby was indeed miraculous, and that there is no human explanation for that event. The miracle case currently awaits the Theological experts to decide whether or not the miracle is definitely attributable to God working through the intercession of Venerable Fulton. If that happens, then the case would be placed before the Holy Father, for his approval. We have great hopes, and continue our great prayers, that this miracle for beatification might be approved. Should Fulton Sheen be declared "Blessed" another miraculous occurrence would be needed for Canonization, this second one occurring after the acceptance of the miracle for Beatification. Keep up your prayers!
Q: How can Catholic families best support their sons in remaining open to a possible vocation to the priesthood?
Even Venerable Fulton Sheen said that a vocation is a very private matter, so he didn't speak about his possible vocation with his father until the day he was leaving for seminary. "So you're to be a priest?" his father said to him "so be a good one."
A good Catholic family life is a seedbed for vocations to both the priesthood and the religious life. Many priests I know were very positively influenced by specific priests they knew. So, occasionally involving a parish priest or another priest in parish or family activities in which your family takes part can be the personal contact which will truly assist a son. The Congregation for the Clergy publishes "Eucharistic Adoration for the Sanctification of Priests" (published in the US by Roman Catholic Books), which has many powerful stories of ways in which the prayers of lay men and women have upheld the spiritual lives of priest saints, and has fostered vocations. Groups like the Serra Club or the Knights of Columbus also have activities which may help young men to understand the priesthood better, and their possible vocation.
Q: Are there any additional thoughts or comments you would like to share with our readers?
It is wonderful to speak about the wonders God has worked through the saints and other friends of his, but we must never forget that we, too, are beloved of God. He wants us, like them, to be his friends. We need to make efforts to grow in the spiritual life, as we coöperate with His grace, so to become saints ourselves. God bless you and all of your readers, Lisa!
Order Reflections from Rome: Practical Thoughts on Faith and Family and support CatholicMom.com with your purchase
Be sure to check out our Book Notes archive.
Copyright 2014 Lisa M. Hendey
About the Author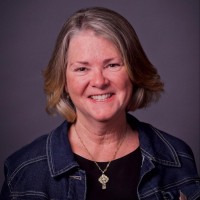 Lisa M. Hendey is the founder of CatholicMom.com, a bestselling author and an international speaker. A frequent radio and television guest, Hendey travels internationally giving workshops on faith, family, and communications. Visit Lisa at LisaHendey.com or on social media @LisaHendey for information on her speaking schedule or to invite her to visit your group, parish, school or organization. Visit Lisa's author page on Amazon.com.