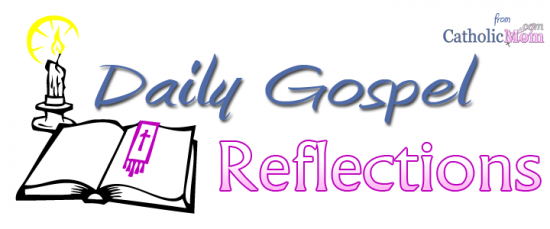 Today's Gospel: Luke 24:35-48
The apostles heard the witness of the holy women and the disciples from Emmaus but could not believe. Peter even gave an eyewitness account of the empty tomb and linen cloth; still they could grasp the miracle.
Even when Jesus Himself stood in their midst, they were startled and frightened and rather believe they were seeing a ghost. He invited them to see and touch him, but they were still incredulous.
So what does Jesus do? I love this part – he asks them for food. Jesus had to eat to prove to them he was truly alive!
There must be something about a meal. At the Last Supper, he gave His very Self as food for our souls. In Emmaus, not until Jesus blessed and broke bread did the disciples recognized Him. Now, at this meager meal, the eleven believed as he "opened their minds to the understanding of the Scriptures." (It is my justification for sipping on coffee or munching on M&M's while reading my Bible!)
No doubt, eating together forms a bond. Whether it be the sacrificial meal of the Mass that unites us all as one body or a family meal where we all sit down together and share our day, refection nourishes more than our bodies. If we do not eat together, as a community of believers at least once a week or as a family at least once a day, maybe we are missing out on something too great to be missed. We are missing Jesus, in the flesh and in each other.
Ponder:
What keeps me and my family so busy that we do not eat together? Does anything keep me or my family from Mass? Let's change that to reflect our belief that Jesus is truly alive and present in the Eucharist and in each other.
Pray:
Jesus, you so totally understand our human nature. Thank you for conquering death; may we now live for you. Nourish our bodies, our souls and our minds so that we will always know, love and serve you. Amen.
Copyright 2014 Kelly Guest
About the Author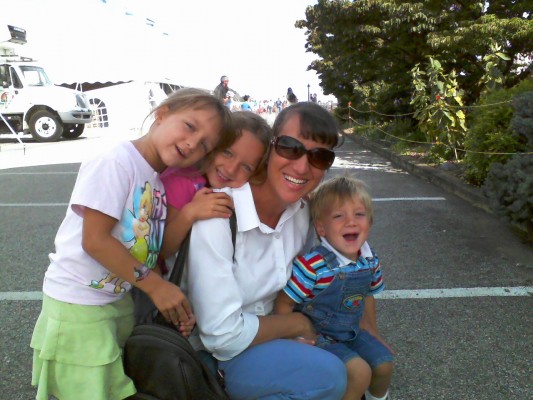 God has given Kelly lots of wonderful opportunities to follow Him. She was a Dominican Sister of St. Cecilia in Nashville, an education coordinator for a Catholic Charities' program for pregnant teens, a middle school teacher, a director of religious education and is now a youth minister. Her most challenging and rewarding calling, though, is wife and mother of ten children. What she has learned, she blogs at CatholicMom.com.