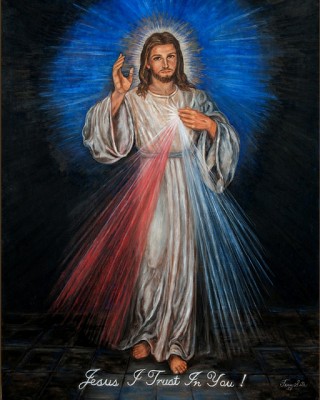 I remember a little boy in my class who came to school one day so excited he could hardly sit down. The root of his delight was a day filled with so many cool things he could hardly take it all in. The line up for that extraordinary day included his birthday, a class field trip, an afterschool pick-up by his grandpa and a Boy Scout meeting right after birthday cake with his family. It was fun to watch him enjoy so many wonderful events in one day. Well my dear friends, this Sunday is a celebration so full of amazing things, we should all be feeling the same delight and excitement that little boy felt on his special day. April 27th is a celebration of God's Divine Mercy and the day the world will witness the canonization of two outstanding men of holiness who demonstrated what "being Christ" looked and sounded like.
The profound joy and significance of Divine Mercy Sunday is simple; God loves us… all of us…and he wants us to recognize that His mercy is greater than our sins, so that we will call upon Him with trust, receive His mercy, and let it flow through us to others. In first grade we try to keep things simple so with a little help from the Marians of the Immaculate Conception, here are the ABC's of the Divine Mercy Message…
A - Ask for His Mercy. God wants us to approach Him in prayer constantly, repenting of our sins and asking Him to pour His mercy out upon us and upon the whole world.
B - Be merciful. God wants us to receive His mercy and let it flow through us to others. He wants us to extend love and forgiveness to others just as He does to us.
C - Completely trust in Jesus. God wants us to know that the graces of His mercy are dependent upon our trust. The more we trust in Jesus, the more we will receive.
The two Popes who will be canonized today were living, breathing, walking, praying examples of Christ's Divine Mercy in action. They lived lives that demonstrated the holiness we are all called to. When we think about the Saints, our minds often drift to pictures on holy cards of holy men and women living and dying sometimes wretched deaths centuries and centuries ago. A whole lot of folks reading this article have lived to see both John Paul II and John XXIII in action and everyone over the age of 10 lived during the Papacy of John Paul II. They truly are Saints of our time and their loving examples have touched us and formed each of us personally and today we join in their celebration of Sainthood.
If you were to study these two great and holy men, it wouldn't take long to find some inspiring personal connections. The humility and simplicity of both Popes is overwhelming and endearing. John XXIII was the son of a poor share cropper. The expectations for his papacy were minimal but the outcome of his service to the Lord with the convening of The Second Vatican Council and the power of his humility, obedience to the will of the Father and his contagiously loving personality took everyone by surprise and left the Catholic church forever blessed and changed. John Paul II brought sparkle, life, beauty and animation to our beliefs and captivated a world with his charm as he beautifully lived out virtues like forgiveness, charity, kindness and fortitude. He drew us in and spent every day of his papacy leading us closer to Christ by his holy example.
It's a great day to be a child of God. We will share in the awesome gift of His Divine Mercy and we will be steeped in the joy of celebrating two great witnesses He sent to show us the way.
Copyright 2014 Sheri Wohlfert
About the Author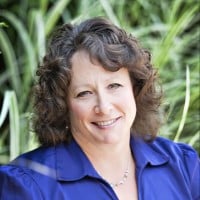 Sheri is a Catholic wife, mom, speaker and teacher. She uses her great sense of humor and her deep faith to help others discover the joy of being a child of God. Her roots are in Kansas but her home is in Michigan. The mission of her ministry is to encourage others to look at the simple ways we can all find God doing amazing things smack dab in the middle of the laundry, ball games, farm chores and the hundred other things we manage to cram into a day. Sheri also writes at JoyfulWords.org.