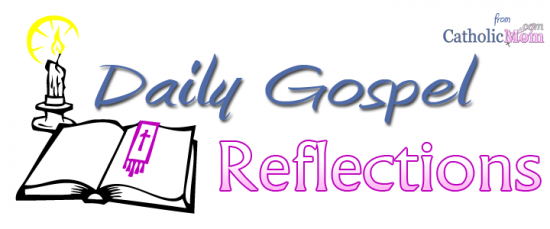 Today's Gospel: John 3:16-21
Evil and wicked things, even to a person who some would say had no conscience, when doing them, does them in secret. No, they don't want to get caught, but they also know that their deed is wrong. When Adam and Eve first sinned, they knew they were wrong and began to feel for the first time in man's history to bring shame and guilt.
How many times have you seen a bumper sticker with John 3:16 on it? Some just have the reference and others show the full verse written out for the reader's convenience. What is the meaning of this verse, really? What does John want us to know?
"God so loved the world that he gave his only-begotten Son, so that everyone who believes in him might not perish but might have eternal life."
We are loved, loved so much that even the creator of the entire universe humbled Himself so low as to make a sacrifice too huge to comprehend. Did He have to? Yes and no, yes, He wanted to drive home to us that He loves us and that love exists and the THAT strong a force. No, because He is God and, well, He's God and He doesn't' have to do anything! But He did this amazingly amazing thing to show us how much WE are loved. What do we do with this information?
Back to evil and wicked things, can we really commit these deeds with God's love in mind? Are we really that evil and wicked? The answer to these questions is individualistic at best. For me personally, I am your typical person, a mom, wife, daughter, and sister…I scream at drivers, snicker at silly-dressed people, judge the others around me, and feel more pride than I should many times. Are these actions wicked? Yes, I'm not acting with charity. We all know our conscience and if we were raised in a home of discipline and loving guidance, no evil deed can be done without feeling that jab of guilt and loneliness. Even in the deepest darkest crevices of our hearts, guilt creeps in and stays there until disclosure and repentance is made. God loved the world so much that He gave us His Son as the sacrificial lamb who took the nails for us, the even and wicked that we are.
Ponder:
Next time you see this bumper sticker; don't just read it….feel the love behind these words, both from the one who bought the bumper sticker and the One who bought your wicked and evil deeds with His love.
Pray:
Thank you, dear Father, for your love and amazing gift of your Son! Help me to remember your love for me and for those around me before I speak, do, or think. AMEN.
Copyright 2014 Ebeth Weidner
About the Author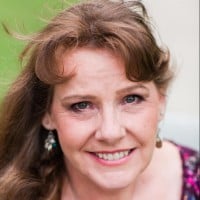 Ebeth Weidner, a Master Catechist and cradle Catholic who considers herself a Catholic information junkie, writes from her heart about the faith and hope she finds in the Catholic Church. She is the author of "A Catholic Mom Climbing the Pillars" blog. She is the wife of a research science Professor and mom to 3 great young adults people living on the coastal side of North Carolina.