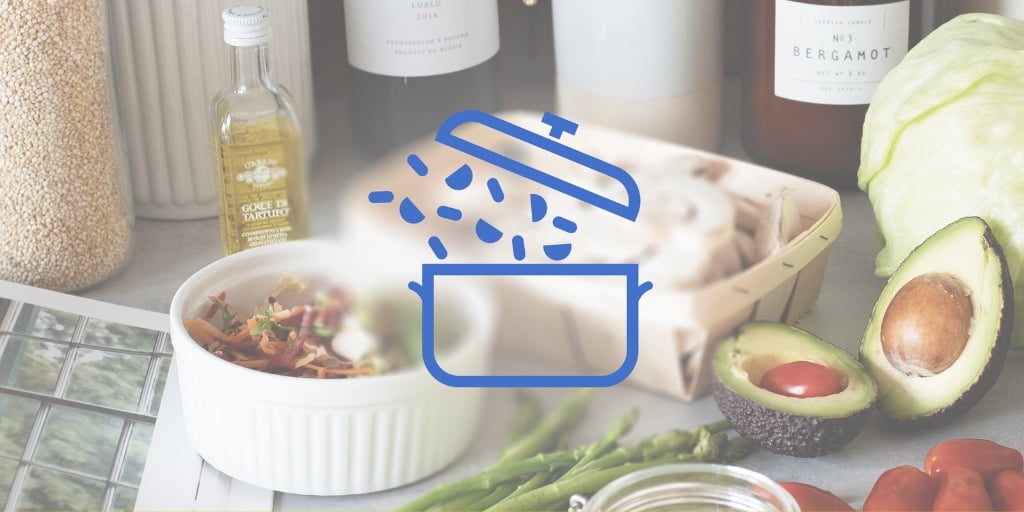 This clam sauce comes together in less time than it takes to cook pasta! If you prefer a lower-carb or gluten-free meal, serve it over spaghetti squash, as pictured here.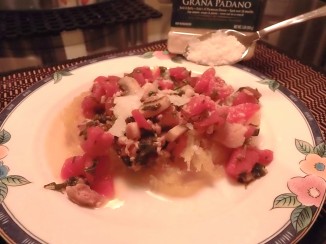 Easy Tomato-Clam Sauce
Serves 4, 15-20 minutes prep time
2T Olive oil
2 T minced garlic
1 bunch flat Italian parsley
1 Large can (28 oz) diced tomatoes
2 cans (6.5 oz) minced clams
Salt
Parmesan or Romano Cheese
1 cup sliced mushrooms (optional)
Heat oil and garlic in large fry pan.
Chop parsley leaves and add to the hot oil and garlic mixture.
If mushrooms are being added, add them with parsley.
When parsley is wilted, add tomatoes. Simmer for 10 to 15 minutes.
Drain clams and add to tomato/parsley mixture. Simmer for an additional 5 minutes.
Season to taste with salt.
Serve over pasta or spaghetti squash. Sprinkle with cheese.
Nutritional information per serving*:
Calories: 160
Carbs: 16
Fat: 7
Protein: 8
Sugar: 6
Calcium: 4
*Note: nutrition information was provided by the recipe's author as an aid to meal planning and is not intended as medical or nutritional advice.
Copyright 2014 Carol Sbordon Bannon
About the Author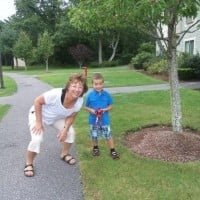 Carol Bannon currently lives in Massachusetts with her husband. She is a wife, mother, grandmother to seven, substitute teacher, and an active supporter of the Down Syndrome Society of Rhode Island (DSSRI). Carol is the author of Handshake from Heaven and Our Family's Christmas Elf. She and her husband love to spend time boating on Cape Cod and traveling to new harbors.