Today, we welcome a guest post from the wonderful author Gina Loehr. Gina's latest book, Saint Francis, Pope Francis: A Common Vision, is a wonderful read. I thank Gina for sharing both the article and an excerpt from the book. LMH
A Saint, A Pope and a Baby
I was one week post-partum with our fourth child when the email showed up. "How about writing a book on Saint Francis and Pope Francis?" my editor asked. I wasn't even sure I'd have enough time to change the baby's diapers, what with four-kids-six-and-under running around. But I got an idea that gave me a surge of confidence. "Sure, I'd love to do it…if my dad can be my co-author," I bargained.
A Baby and a Book
Over the next four months, while baby Gianna was still sleepy and immobile, Dad and I worked on the book. But about a month into the process, my husband and I got some difficult news: Gianna was blind. The ophthalmologist told us she could probably see light, but that was it. I thought about abandoning the writing project. As the mother of a special needs child, I felt guilty not giving all my spare time to research and phone calls and therapists and anxiety. But my sister-in-law, a special-ed teacher and a prayerful woman, said, "Gina, I think you need this book right now." She was right. The project helped me stay rooted in the joy of the Gospel, which both St. Francis and Pope Francis have consistently lived and preached. And it prepared me for a blessing I never could have imagined.
The Pope and the Prayer
Shortly after we finished our manuscript, Dad and I met Pope Francis in person in conjunction with a study seminar I attended at the Vatican. The Holy Father was everything our research had indicated: humble, approachable, kind. His eyes sparkled and his smile was unrehearsed. When he saw Gianna, he spontaneously embraced and kissed her. We told him about her eyesight. His eyes turned serious, and then they closed as he laid both of his hands on her head. He prayed silently and then kissed her again. I thanked him and returned to my seat, deeply moved by the encounter.
A Mother and a Miracle
In that moment, I realized I was truly a mother. Don't ask me why it took six years and four kids to recognize this fact. But suddenly I knew that my personal desires and priorities were completely interwoven with my love for Gianna. It wasn't about me anymore. I had just had a once-in-a-lifetime opportunity to meet the pope one week after finishing a book about him. What a perfect marketing moment it might have been: "I just wrote a book about you, Pope! Now smile for the camera while I hand it to you."
Nope. I didn't care a lick about the book. I had a different goal for my forty-five seconds with the Supreme Pontiff of the Universal Church. I just wanted him to bless my baby. That's all I wanted. And when he did, it was like a dream come true. It wasn't just his blessing that was so amazing; it was God's providence to allow this all to happen. I felt like God was in control, regardless of Gianna's vision. I felt at peace.
The Healing and the Heart
Over the next weeks we began to notice that Gianna was having visual responses. She started flinching, then tracking objects, then making eye contact. Now, seven months after Pope Francis' prayer (and countless other prayers on her behalf), Gianna has functional vision. Our blind baby can see.
And, in a way, my vision's gotten a little better too. Before that special encounter, I was blind to the way that six years of motherhood had changed me – for the better. It took that moment of meeting the pope for me to "see" how God has slowly changed my heart to be less selfish through my maturing maternal vocation.
The work we mothers do isn't dramatic from day to day. But it is truly life changing when we view it by the year. And our kids aren't the only ones who grow. We just need the eyes to see that in the process, our own hearts are changing too.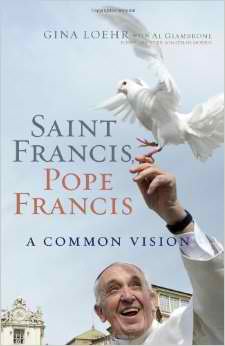 Now, nearly a millennium after Saint Francis gave his witness, God appears to be giving us another reminder. He has raised up Pope Francis in this era in which so many people have succumbed to being merely "cultural" Christians, absently practicing the rituals of religion without embracing the fullness of the Gospel message. Not surprisingly, secular society is less and less compelled by this hollow Christianity. Thus, as the Pope insists, "The proposal of the Gospel must be more simple, profound, radiant."[1] He is reminding us not to be satisfied with the empty witness of Christianity half-lived. At this time in history, we need to remind the world of what he has called "the freshness and fragrance of the Gospel."[2]
The Church too stands to benefit from Pope Francis' perspective. Even now the Catholic Church is suffering from a tragic internal tension between so-called liberals and conservatives. These labels emerge in large part because of our failure to follow the Gospel in its entirety. Perhaps we have great reverence for the sacraments Christ instituted, but fail to express any tangible concern for the poor whom he loved. Or conversely we might emphasize reaching out in Christ-like compassion but balk when it comes to heeding the authority of the Church Christ established.
In the midst of such dichotomies, Pope Francis seeks to strike a balance. Like Saint Francis, he is trying to do what the Gospel commands. And, again like his namesake, he doesn't seem to mind if he makes people a little uncomfortable in the process. After all, Christ had that effect too. As Cardinal Timothy Dolan put it:
I find [Pope Francis] a challenge, in a good way, like Jesus is a challenge. He's saying to me and I think everybody else in the world, "Let's reexamine our approach to things. Let's examine if we are faithful to the teaching of Jesus, especially when it comes to love, joy, hope and mercy."[3]
Indeed, as individuals and as a Church, we can only make progress when we are truly faithful to Christ.
Notes:
[1] Antonio Spadaro, SJ, "A Big Heart Open to God," America Magazine, September 30, 2013, accessed September 24, 2013, http://americamagazine.org/pope-interview.
[2] Spadaro, "A Big Heart Open to God."
[3] Timothy Cardinal Dolan, "Today Show," accessed September 26, 2013, available at http://www.youtube.com/watch?v=vgo4hVnYElk
5 Star Review from Sr. Sara Butler, M.S.B.T of Saint Francis, Pope Francis: A Common Vision: "Many Catholics in the U.S. admire Pope Francis but feel somewhat nervous and puzzled by his approach. For them, this book is truly helpful. By drawing out the parallels between the Pope and his namesake, Gina Loehr and her father, Al Giambrone, provide an important interpretive key. For the Pope's enthusiastic followers, it serves as an invitation to understand him more deeply and accept the challenge he offers."
Order Saint Francis, Pope Francis: A Common Vision and support CatholicMom.com with your purchase
Be sure to check out our Book Notes archive.
Copyright 2014 Lisa M. Hendey
About the Author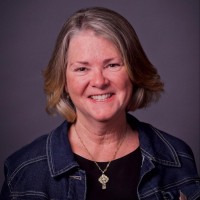 Lisa M. Hendey is the founder of CatholicMom.com, a bestselling author and an international speaker. A frequent radio and television guest, Hendey travels internationally giving workshops on faith, family, and communications. Visit Lisa at LisaHendey.com or on social media @LisaHendey for information on her speaking schedule or to invite her to visit your group, parish, school or organization. Visit Lisa's author page on Amazon.com.