We're happy to share the following information from the Alliance for Catholic Education about the upcoming book launch event for the new resource Lost Classroom, Lost Community: Catholic Schools' Importance in Urban America. written by two scholars from the University of Notre Dame Law School, this book promises to open an important conversation on the future of Catholic education in America. If you are interested in this important topic and live in the Chicago area, you are invited to join the authors on June 26 at a book launch event at 5 p.m. at the University Club of Chicago. LMH
In an important new book, Notre Dame scholars Nicole Stelle Garnett and Margaret Brinig demonstrate that Catholic schools are profoundly important not only for the children who receive a proven, high-quality education, but also for the security and stability of the entire urban community with a Catholic school in its midst. Professors Brinig and Garnett find that Catholic school closures trigger increased crime and disorder and decreased social cohesion in the urban neighborhoods where they are located. They will discuss their groundbreaking findings on June 26 at a book launch event at 5 p.m. at the University Club of Chicago: "A Crisis of Community: Catholic School Closures and Urban Neighborhoods."

The book, Lost Classroom, Lost Community: Catholic Schools' Importance in Urban America, has important implications for education reform, urban development efforts, and future of urban Catholic schools. Published in April by University of Chicago Press, the book concludes that Catholic elementary and secondary schools promote "social capital" for their neighborhoods—that is, a network of social bonds and mutual trust. Loss of that network makes a community "more disorderly and, ultimately, more dangerous." Charter schools attempting to fill the void left by Catholic school closures "may not be, at least not yet, replicating Catholic schools' benefits as community institutions," according to the authors.

"Our findings about the importance of Catholic schools in urban neighborhoods builds upon—and is consistent with—decades of previous research attributing Catholic schools' remarkable success as educational institutions to their ability to generate social capital," said Garnett. "Previous research has documented high levels of social capital within the members of a Catholic schools community. We find that these schools apparently generate social capital in their surrounding neighborhoods as well. In other words, Catholic schools are more than important educational institutions. They also are critical community institutions. Our research provides new support for parental choice programs and public policies to enable parents of modest means to select faith-based schools for their children."

The June 26 event is sponsored by the Lumen Christi Institute, the Alliance for Catholic Education (ACE), the Notre Dame Law School, and the Archdiocese of Chicago's Catholic Schools Office. Rev. Timothy Scully, C.S.C., the Hackett Family Director of the Notre Dame Institute for Educational Initiatives, will moderate the discussion. Brinig and Garnett are both Professors of Law and fellows of the Institute for Educational Initiative at the University of Notre Dame.

"We have known anecdotally for decades that Catholic schools provide important civic benefits for the students they serve and the communities that surround them," said Father Scully, who founded the Alliance for Catholic Education 20 years ago. "This research brings to light indisputable, empirical evidence of just how integral those benefits are to the fabric of our civil society. With Lost Classroom, Lost Community, Nicole and Peg have raised signs of both caution and hope, reminding us that the civic benefits of Catholic schools must be considered earnestly in today's pressing conversations about the future of our children, our cities, and our society."
About the Author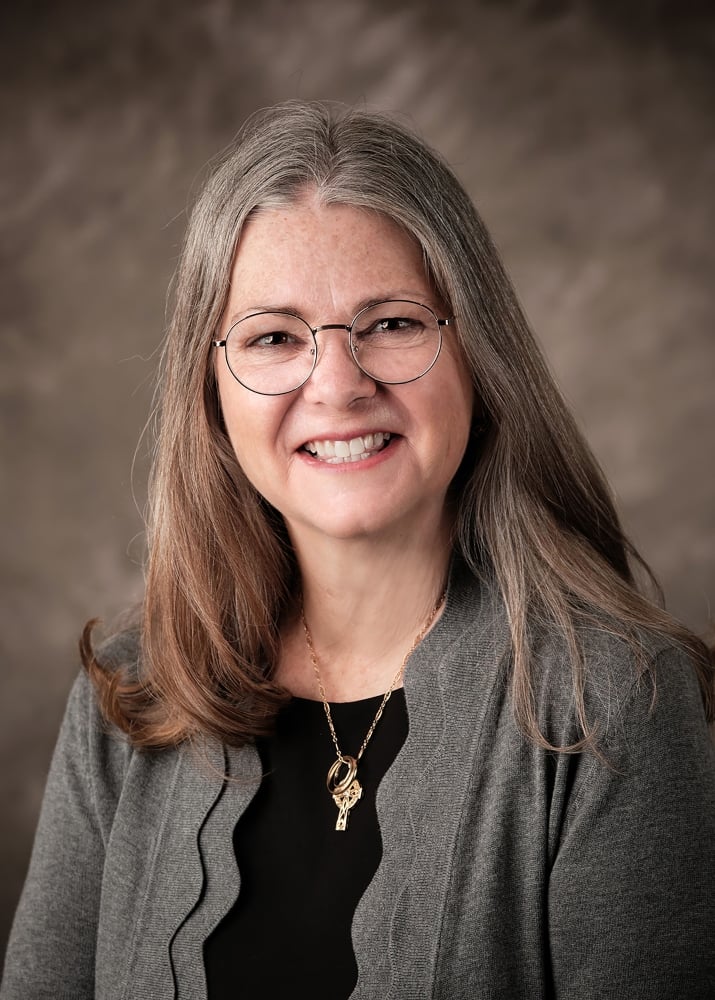 Lisa M. Hendey is the founder of CatholicMom.com, a bestselling author and an international speaker. A frequent radio and television guest, Hendey travels internationally giving workshops on faith, family, and communications. Visit Lisa at LisaHendey.com or on social media @LisaHendey for information on her speaking schedule or to invite her to visit your group, parish, school or organization. Visit Lisa's author page on Amazon.com.