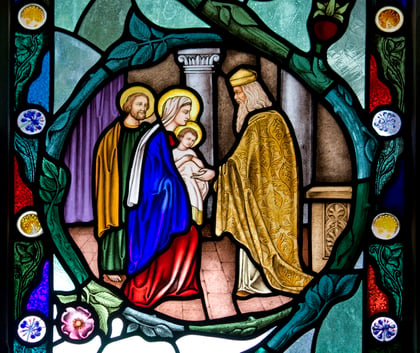 The Presentation is the Mystery of Obedience, of the miracles that happen when we simply do what God asks of us.
The Third Joyful Mystery is the Presentation of Jesus at the Temple. It was the duty of every Jewish couple to present their first-born son in the Temple forty days after his birth, to redeem him from the Lord according to the Law. And so Mary and Joseph obediently brought Jesus to the Temple and redeemed him with a sacrifice of two turtledoves, in the manner prescribed for those who could not afford a lamb.
This would have been a common occurrence in their world: not a day-to-day event, certainly, but as normal and expected as weddings, funerals, and similar life events, a matter than one might take for granted as being of interest only to those directly involved. And so, as we know, after presenting Jesus in the prescribed way we might expect Mary and Joseph to return home without any other events of note.
But that's not what happened. As we read in Luke 2:25-32,
Now there was a man in Jerusalem, whose name was Simeon, and this man was righteous and devout, looking for the consolation of Israel, and the Holy Spirit was upon him. And it had been revealed to him by the Holy Spirit that he should not see death before he had seen the Lord's Christ. And inspired by the Spirit he came into the temple; and when the parents brought in the child Jesus, to do for him according to the custom of the law,he took him up in his arms and blessed God and said,"Lord, now lettest thou thy servant depart in peace, according to thy word;for mine eyes have seen thy salvationwhich thou hast prepared in the presence of all peoples,a light for revelation to the Gentiles, and for glory to thy people Israel. (RSV-CE)
Simeon had been waiting to see the Christ for a long time, possibly for years. It had been promised to him by the Lord. And he came to the Temple on that day, and waited, and when Jesus came in he took him in his arms and blessed God. This moment with Jesus was the central moment of Simeon's life; and it is a moment of praise that has rung down the ages, in words that we repeat nightly in the Divine Office.
Mary and Joseph had no idea, as they gathered their things and took up their infant son for the long walk to Jerusalem, that they were going to be an answer to prayer, and would be the redeemers of God's promise to Simeon. But they went in obedience, and in His providence God used their obedience in ways they would never have imagined.
They were blessed, the two of them, by seeing how God had made use of their obedience; but this, I am convinced, is not the usual way. God is the great optimizer, who makes all things work together to His glory, and our every act of obedience plays into that. Usually we see only our own actions; we do not see how they ripple out to affect others and bring them God's presence and love. But once in a while He shows us, as a sign of His workings, so that we may see and understand.
How have you seen your own obedience to God bear unexpected fruit?
Copyright 2014 by William H. Duquette.
____
photo credit: Lawrence OP via photopin cc
About the Author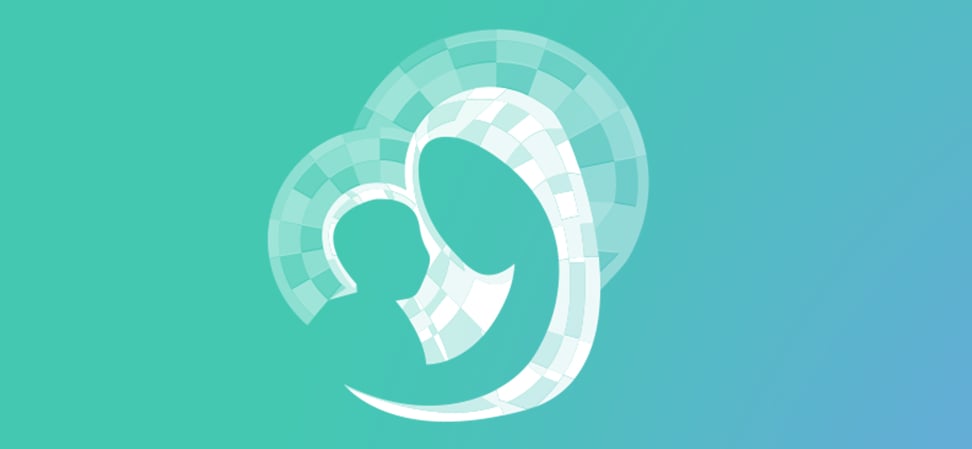 We welcome guest contributors who graciously volunteer their writing for our readers. Please support our guest writers by visiting their sites, purchasing their work, and leaving comments to thank them for sharing their gifts here on CatholicMom.com. To inquire about serving as a guest contributor, contact editor@CatholicMom.com.