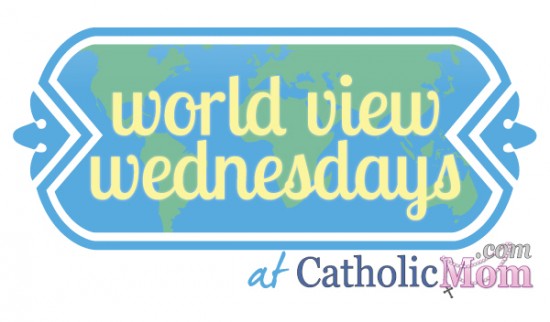 Bengal tigers, elephants, 250 species of birds in just a handful of square miles – India's state of Kerala offers the world a biodiversity mecca.
And now Catholics from this state known as "God's own country," are establishing a spiritual mecca on TV and computer screens across the world. Shalom America Television launched in North America on Divine Mercy Sunday, 2014, but is still a quiet miracle – quiet, because it is still largely unknown outside of India and immigrant communities from this nation. Many Indian Catholics loved Shalom TV before emigrating from their subcontinent. They witnessed the network's powerful impact. One depressed housewife in India rejected her impulse toward suicide after hearing a Shalom broadcast off a television left on in the next room. That's one miracle story of many.
By word of mouth and through events like Shalom Festivals, held across North America last Summer and this, more non-Indian people are learning about this gem of a station – the first English language Charismatic Catholic television station.
This initiative began in 1989 when young Catholics gathered for prayer in their little fishing village in Kerala. They grieved over the broken world – the disintegration of families, the war-torn societies, the general turning away from God of so many, as people found a new "god" in technology. Technology seemed to bless, but also to engulf the time and attention of new generations of youth, who received morals from screens instead of from pulpits.
Ironically, these young people praying for the world from their remote shore, felt called to work for the renewal of society – through technology. Like Mother Angelica, founder of America's popular Eternal Word Television Network (EWTN), these new Keralan "techno-evangelists" seemed about as unlikely to succeed as the down-to-earth nun, who toured a local television station one day, pointed her finger at a satellite dish, and exclaimed, "I have to have one of those!"
Mother Angelica had no experience with television broadcasting, yet succeeded by God's grace. The youth in that fishing village in Kerala lacked even basic electricity. Yet, through prayer and persistence, they founded Shalom Television Network. The network sounded a chord across their less than 3% Christian nation, offering inspiring speakers, drama, dance, and Catholic programming that taught as well as entertained. Shalom expanded into print through publishing popular Shalom Ties, Shalom Tidings and Sunday Shalom. The English language Shalom Tidings Magazine available in North America has a bright, contemporary vibe, and cross-cultural, cross-generational appeal. Shalom operations are now centered in the picturesque Peruvannamoozhi Dam area in the district of Calicut, Kerala and in Edinburg, Texas. A special affiliation is being forged with EWTN. Shalom America TV, "God's Own Channel," is available as an App on iPhone or iPod, on Android through Google Play or through Roku TV.
Last year, I attended the first Shalom Festival held in the Chicago area, after being invited to go by a new Facebook friend and Shalom worker from Los Angelos. I told about my experience on Catholic News Agency and Finer Fields blogs and on a Catholic Vitamins' "Vitamin X-for eXtra" podcast in my "Missionary Moments segment. I found it deeply touching to worship God and plead for His Holy Spirit amidst an elbow-to-elbow crowd of Indian ethnicity at the Shalom Fest. I moved beyond any initial shyness of being one of just a few non-Indian participants, and relished the experience.
After my story posted at the Catholic News Agency blog, a man named Joseph ran this comment: "I don't know why but I am overwhelmed…emotions of love and gratitude towards God on reading this. May America and the world accept Jesus as Savior and enjoy the peace and joy of Jesus."
Yes, Joe, exactly! Shalom has the approval of bishops across the nation and bears the markings of the Holy Spirit in its members' prayerfulness and devotion to the Eucharist, the Blessed Mother and foundational teachings of the Church.
Perhaps a Shalom Festival is coming to a city near you. These festivals are for all those open to meeting Jesus in a special way. The faithful of Shalom are largely Indian, but eager to join with those outside their Indian communities in unleashing renewal across North America. They feel called to bless their new homeland with the outpouring of God's grace that first began in that little fishing village in Kerala decades ago.
I find it infinitely satisfying that God would take this Irish-French-German girl and plop her into a Shalom Fest, surrounded by about 700 Indian Catholics. I felt brave that day, and wore a bright yellow Indian-style tunic over some white pants – and sat next to a Malayali from Kerala who had short-cropped hair and entirely Western dress. When I mentioned I had a friend from Kerala, the door opened wide to our conversation. But even if I had no connection in India, the friendliness and openness were there.
If peoples from different cultures focus on seeking the Holy Spirit together, than reticence and divides are easily overcome. Throw in great praise and worship music, inspiring talks from clergy, religious and laity, and you have the mix for an inspiring day—or two. A Shalom Festival opens in the Chicago area the weekend of July 12th, and features speakers such as Most Reverend George J. Rassas, Auxiliary Bishop of the Archdiocese of Chicago and Dr. Mark Nimo, a lay missionary and native of Ghana, who serves as Chaplain at the University of Chicago Medical Center.
Please pray for the success of this Fest and others. Consider attending. But if you can't, you might take a moment to marvel over the global reality of our Faith. Who would think a handful of humble fisher-folk from India would have cross-continental impact? But then again, look what some fishermen from Galilee accomplished.
After the Chicago Festival, Shalom will host others in Dallas, Sacramento, Los Angeles, Atlanta and Detroit from August through September, 2014. The days begin with Holy Mass and end with Eucharistic adoration.
The Shalom site advertising these events features this stirring verse from Lamentations 2: 19: "Arise, cry out in the night at the beginning of the watches! Pour out your heart like water before the presence of the Lord."
See how the Shalom faithful are pouring out their hearts on Shalom America Television, which you can view online here. Just for fun, you can check out the Indian station, which airs in the language of Kerala: Malayalam. Watch and spread the word to your friends. Shalom organizers are also happy to provide enthusiasts with printed materials to pass out to friends, family and strangers on the street, however the Spirit moves you. You can also listen to Deacon Louis Zemlick interview Shalom worker Jenson Joseph about 2014 Shalom Festivals here, on Holy Family Radio.
God bless those first humble intercessors from Kerala, and all the Shalom volunteers and workers today, for believing their humble prayers can impact the world. God bless Shalom TV. May it soon be known in homes across North America and beyond.
Copyright 2014, Marianna Bartholomew
About the Author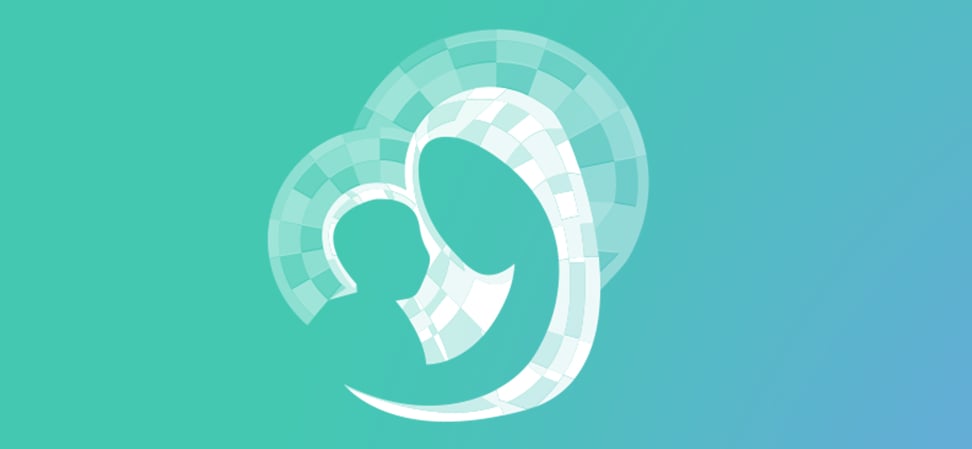 We welcome guest contributors who graciously volunteer their writing for our readers. Please support our guest writers by visiting their sites, purchasing their work, and leaving comments to thank them for sharing their gifts here on CatholicMom.com. To inquire about serving as a guest contributor, contact editor@CatholicMom.com.