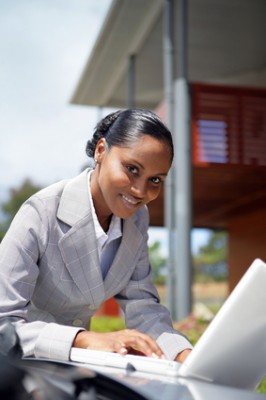 Catholic moms so value quality time and being hands on with their families. But they also know the financial realities of the costs of raising a family, being good stewards, and responsible financial planning.
Those core values makes becoming a mompreneur so appealing. The promise of flexible schedules, and earning more in less time can create a mom biz itch that won't go away unless you fully discern the Holy Spirit's promptings.
Here's a second in a series of two blogs to help you with your discernment process.
Last time, I highlighted the foundations of discerning if and how to start a mom biz, which included:
A – Acknowledge What You Want
B – Be Honest About Your "Why"
C – Count Your Talents
D – Do Your Research
Today we'll look at the pieces critical for your mom biz delivering freedom, flexibility, and more money in less time.
E – Each Person Needs a Different Fit
With a better visual of what your mom biz might be, analyze how it fits with the demands of your vocation. Kids at different ages have different needs. Your spouse's expectations may affect your selection. Family and friends support varies. Your financial situation may govern which avenue to pursue.
You can design your business around your family. But to be profitable your business must conform with business systems and principles, like
• an effective marketing and sales process and
• selling a product or service that people want and can afford.
• an affordable way to find and reach those customers
• systems that support your entire process,
Your investment with a knowledgeable coach pays off here. You can save thousands of dollars by avoiding errors in your business concept and the systems to implement it.
F - Find a Business Model That Delivers
Put pencil to paper. Calculate revenue and expense estimates. Start mapping out how business time spent and on what activities. Get accurate feedback – not overly pessimistic or optimistic– before moving forward. Unrealistic expectations put you in a financial bind or leave you feeling stuck in frustration.
G – Get On With Funding Your Business
Real businesses require upfront and ongoing costs. Direct marketing is a great option because the low entry costs and a clearly defined earning structure. Many people fund their businesses with savings, credit, or work on the side to pay for the initial costs. Locating funding isn't always as daunting as it seems. Often the opportunities lie under your nose when someone helps you see past your blind spots. Again, here's where a good coach can help.
H – Hired Help
Free education and advice only get you so far. To tailor your startup for your needs, now's the time to bite the bullet, find the funding, and hire an affordable and competent professional mentor or coach. Getting past the hurdle of spending money to make money separates the mompreneurs that end up with real businesses from those who go for years pining about having one.
Taking those first steps to start your mom business can be exhilarating, exciting, and scary. But it doesn't have to be if you follow the ABCs and take inspired action from above.
The Catholic Mompreneur's Guide to Biz and Life Tip: Understand God doesn't put the burning desire in your heart without a means to put it into action. Ask the Holy Spirit to guide you to someone you can talk with about how to put your mompreneur dreams into action, if they are God's will.
Copyright 2014, Christina M. Weber, MS
About the Author

Christina Weber helps Christian biz owners to earn more in less time, have a greater impact, and live a life they love on a daily basis. Visit her website: http://christianbizownersonfire.com/