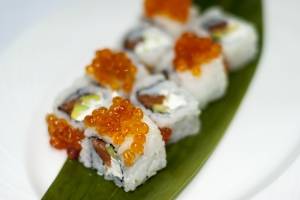 When this article goes to print I will be in the midst of a Family Reunion in Utah. My family was raised in a fairly typical (though immigrant) Catholic devout experience. The children all went to Catholic Elementary and High School. We went to Sunday masses and Holy Days regularly. We even prayed the Rosary every night until we were all in high school. By then, we no longer lived under one roof for that most simplistic of family rituals: eating together at the family table.
Nowadays, my family is far-flung. I am the only one still on the east coast. For awhile, my parents bi-located from Arizona to New Jersey to the Philippines. My siblings were stretched out to the Pacific Northwest, the Midwest and Southwest. There was even a time when we were all living in different countries. Today, we all have families of our own. I suppose we have our own ways of making sure that our own individual families carry forward that seemingly old-fashioned formative ritual of the family dinner and the traditions and values that happen there and are formed there.
During our Family Reunions, we usually take turns preparing meals, which also includes taking turns at prayers before meals. It is a real treat, but also a very huge departure and transition from our everyday lives. In my case, a family of 3 suddenly becomes a table set for 17, whose members are raised in three different time zones and expectations of when is dinner time, let alone what constitutes a meal, or even how one prays before a meal.
We have different tastes and interests in food. This is a chance to share that. It's a time when our basic repertoire of family recipes that typically sits comfortably in the Indian and Middle-Eastern part of the world, joins American standard fare, Southwest Tex-Mex, and more familiar Asian childhood dishes of my Filipino upbringing.
We also bring to the table different upbringings in faith. My marriage is probably the only one formally registered in the Catholic Church without too much fuss, a dispensation for marrying a Jewish woman, a "disparity of cult" if you want to be specific. We also bring to the table different notions of family, since everyone in one way or another today challenges the basic, more simple notions of a traditional marriage: is a single-parent typical today? A separated couple? Adopted children? In-vitro children? Those married in another faith or to another faith, those simply in a civil marriage without the formal blessing of a church?
In October of this year, the Catholic Church will hold a Synod to discuss pastoral challenges facing marriage and the family. There has already been much talk about the survey that was to be sent out as widely as possible to the laity in order to prepare a working document for this meeting. There have been questions as to whether this is truly an effort to listen to the voices of the faithful, or whether it is simply a survey to find the level of reception and adherence to doctrine. In truth, it is too early to tell. A good middle way is that Pope Francis has indicated an interest in seeking to reconcile divorced Catholics and the Church, a move meant to be more welcoming and less shaming.
I have noted elsewhere, as has Call to Action, that the pastoral challenges of the family are precisely because family life is already quite complex, even for a typical cradle catholic. In my own parish we have a high level of interdenominational and interfaith marriages. We probably have as many marriages with at least one lapsed Catholic spouse as well. And I am sure that in certain pockets of every diocese, the same would also be true. It probably misses the mark to wax nostalgic over traditional norms that match a doctrinal ideal. It is also probably unrealistic to think that same-sex marriage or women's ordination is waiting in the wings. But in order to assist in our church family planning, we need first to get clear about who the family is today.
At this present moment, all I can think is:
How is it that in one generation I went from praying the Rosary and being an Altar Boy to having just enough time to hear my daughter say grace before our meals?
How is it that every family who has found a way to move forward in faith is also marked by all kinds of unique peculiarities that make them so different?
In my work life at the parish, I am less and less mystified by who signs up for Religious Education or does not. I am more sympathetic to the parent juggling competing schedules and enrolling some children only for "sacramental years." And I know that it is not entirely clear what is in store for the next generation.
My one hope is that they still remember how to gather around the table, wherever it is, and remember to be thankful for the God who holds this family together. And to continue to share that welcome and embrace with others who might visit our churches or even become members of our "domestic" ones.
Copyright 2014 Jay Cuasay
About the Author

Jay Cuasay is a freelance writer on religion, interfaith relations, and culture. A post-Vatican II Catholic father with a Jewish spouse, he is deeply influenced by Christian mysticism and Zen Buddhism. He was a regular columnist on Catholicism for examiner.com and a moderator and contributor to several groups on LinkedIn. His LTEs on film and Jewish Catholic relations have been published in America and Commonweal. Jay ministered to English and Spanish families at a Franciscan parish for 13 years. He can be reached at TribePlatypus.com.