When your kids announce that they are bored,how do you respond? Do you rush to fix this horrible state of affairs? Boredom is not a disease that needs cured.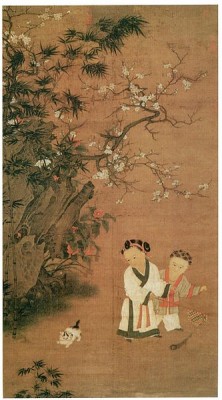 Parents do not have to rush to fill every empty space; give God space to whisper, inspire and speak into the boring, empty moments.
Take Grace, for example. She was a unique child with amazing concentration.
While four-year old little boys were struggling to print or draw, my second youngest daughter would cover sheets of paper with tiny, intricate drawings when she was 18 months old. Once she drew at least fifty tiny "eyes" while she stood on a chair and leaned over a piece of paper for half an hour.
We bought her a chalkboard for Christmas, just before she turned two. Grace was so oblivious to everything but her art that she kept drawing her little designs off the chalkboard in a line on the wall and kept going around the corner. We laughed with delight at that example of her quiet passion.
How did this toddler fall asleep?
Why, by cutting tiny triangles out of magazines until she passed out, childproof plastic scissors still in her hand. I'd gently remove the scissors and cover her with a baby quilt. Once a week I'd sweep up a whole overflowing dustpan of tiny triangles! When I called Grace to help around the house when she was a little older, she'd be so absorbed in a craft or art work that she would not even hear me.
I am grateful that our lack of extra cash gave her the freedom and opportunity to discover and develop her talents on her own.
As a result , she is a philosophy/religious studies major and a gifted artist who still wears a tiny smile of contentment as she draws and paints.
In fact all my adult kids are self-motivated and creative with a wide range of jobs and hobbies from Red Seal chef, cabinetmaking, photography to interior design. I believe most of their creativity was birthed in boredom.
Copyright 2014, Melanie Jean Juneau
About the Author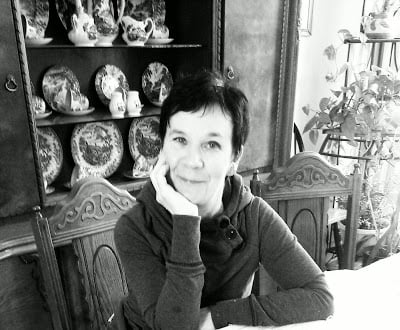 Melanie Jean Juneau is a mother of nine children who blogs at joy of nine9. Her writing is humorous and heart-warming; thoughtful and thought-provoking. Part of her call and her witness is to write the truth about children, family, marriage and the sacredness of life. Melanie is the administrator of ACWB, the Editor in Chief at CatholicLane, CatholicStand, Catholic365 , CAPC & author of Echoes of the Divine.