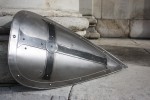 Put on the whole armor of God, that you may be able to stand against the wiles of the devil. Ephesians 6:11
This verse made me remember a plastic suit of armor the boys had when they were little. One of the boys would wear the armor and the other would wear the Detroit Lions shoulder pads and football uniform and pretend to slay all the bad guys in the county. They were invincible in those get-ups. They felt strong and brave and confident as they rode their bikes up and down the lane defending the land. It didn't matter to them that it was just cheap plastic: what they wore convinced them of something.
That memory and this verse made me think about what our wardrobe says about us. It seems like a simple thing, get up, get dressed and go on with you day but when you think about it WHAT we put on can send a message. We identify police officers, doctors, and nurses by the clothes they wear and we automatically assume they will be helpful because of the way they are dressed. We will approach a total stranger in a store to ask for help based on a simple plastic name tag pinned to their shirt. We have the potential to trust and mistrust, judge and misjudge people every day based on what they wear. Does that seem crazy to anybody else?
I guess the big questions are what does God's armor look like and how often do I wear it? Then it hit me: it's not really about fabric at all. The clothes we wear may reflect something about our style, profession or personality but they don't necessarily tell the whole story.
I think the armor of God is something we put on from the inside. It can be pretty easy to look at someone's clothes and assume a thing or two about them that may or may not be correct but the armor of God is unmistakable. Putting it on is intentional, never just a quick grab and go outfit.
The boys always needed my help putting on those get ups they used to wear and so it is with God's armor; we need him to assist us. If we intentionally ask God to protect us and defend us we have to be willing to let him. Wearing his armor means we are protected and safe, but silly humans that we are, we think it means we are now prepared to charge into the world and defeat all the evils much like two little boys I remember in my back yard. God is the defender and we are the defended; the armor of God doesn't give us a job, it gives us peace.
God's armor is not heavy or clumsy; it's powerful and designed to fit perfectly. I realized that if I woke up each morning and asked God to dress me in his armor I would be more confident and peaceful and content. I realized I wouldn't have to worry about harm or evil because nothing is stronger than God. It doesn't mean nothing bad will happen, it means God will protect me no matter what the circumstance.
If I puddled my way through each day without worry or distraction about all the things that might happen or could happen or shouldn't happen I would have so much more time for great things! I would have more time to pray, more time to help and WAY more time to love. I think I'll ask God to help me put on that armor right now and leave the defending to him while I get busy with trusting bigger and loving harder…talk about dress for success!
A Seed To Plant: Stop right now and ask God to suit you in his armor and then give him a list of all the things you'd like to be defended from. All that's left is to trust and be protected.
Blessings on your day!
Copyright 2014, Sheri Wohlfert
About the Author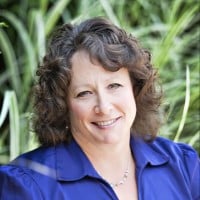 Sheri is a Catholic wife, mom, speaker and teacher. She uses her great sense of humor and her deep faith to help others discover the joy of being a child of God. Her roots are in Kansas but her home is in Michigan. The mission of her ministry is to encourage others to look at the simple ways we can all find God doing amazing things smack dab in the middle of the laundry, ball games, farm chores and the hundred other things we manage to cram into a day. Sheri also writes at JoyfulWords.org.