I've become a Father John Riccardo podcast junkie. I'm still processing his podcast on the sacrament of the Anointing of the Sick. I learned some great insights into the sacrament itself.
More importantly, Father Riccardo reminded me of the tremendous dignity the suffering and dying have. We all should listen to the show, but those of us who are either dying ourselves or know someone on their deathbed need to hear these words. (Click this link to access the podcast.)
Reject what the world says about the dying, and remind them of their invaluable mission:
"One of the key words in the Christian life is to 'participate' or to 'cooperate with.' There's one redeemer. His name is Jesus, and yet He wants you and me to participate with Him in the work of redemption. We do that in a particular way when we suffer. That's why I'm of the opinion that no one's prayers are more powerful than the prayers of somebody who suffers, because they're being conformed to Christ.
So, when you take Communion to the homebound or to the people in nursing homes, don't just bring them the Eucharist. Bring them intentions. Let them know, because the challenge when you're sick, especially when you're dying, is that you're useless.
You know, like, 'The people out there are having all the fun. They have a quality of life. I'm lying here in my bed in traction. What good am I?'
'Well, here's what good you are. You're participating with the Lord in the work of redeeming the human race. You are not wasting away here. He is inviting you to share in his cross. Is it romantic? No. Is it fun? No. Will you see the payoff of it here? No, at least probably not. But one day you'll see it.'
And, so, give them intentions. Give them names of people. Just say, 'You know what, I want to ask you, because I really do think that your prayers are so significant because you're sharing right now in his passion. If you would pray for these people, would you please do that?'
And almost all the time, you will see somebody sit like this (sitting up). You're not simply giving them something to do; you're giving them a sense of worth. You'll see them begin to stand up or sit back. Well, now there's a sense of dignity.
'Now the Lord can use me. He's not done with me.'
'Why am I lying here still? Why hasn't He taken me?'
'Well, he hasn't taken you because he's using you to work with him in redeeming the world, that's why! Would it be great to be home? Sure, it would, but there's more to do still. So, hang in, and pray for these people (on the list that you give them).'"
When I'm dying, please do what Fr. Riccardo says. First, please bring a priest. Ask that I receive Anointing of the Sick. Then, be bullheaded and don't let me waste an ounce of my suffering. Bring me long lists of intentions. Tell me to unite any of my suffering to Jesus' cross. Remind me of the important job I have to do.

"Now I rejoice in my sufferings for your sake, and in my flesh I complete what is lacking in Christ's afflictions for the sake of his body, that is the Church." (Colossians 1:24)
What's lacking in His suffering? Well, nothing. "It is finished." (John 19:30)
Yet, He mystically invites us to participate in his suffering so that we can help redeem the world. He'll do the redeeming since he's the only redeemer, but my membership in the Body of Christ gives me dignity and a mission. Even on my death bed, I will have the supreme dignity of being made in His image and likeness. Until I breathe my last, I will have a mission to unite any sufferings I have to the cross to help redeem the world.
When I need an example of someone who knew how to suffer well, bring me images of St. John Paul II courageously suffering with Parkinson's at the end of his life.
Better yet, don't wait until I'm on my death bed to do all of that. As Fr. Riccardo said in the podcast, "we're all terminal" from the moment we're born. Teach me how to get into the practice of doing all of thisbefore I'm at death's door. No more wasting the bad days. Remind me how to "offer it up." If you think I need it, remind me thatAnointing of the Sick isn't just for the dying. God willing, with your help, I'll be spiritually fit enough to die a holy death whenever that time comes.
For now, to help me train toward that goal, I'm keeping a list of intentions. I'm going to add to it whenever someone asks me to pray for them. Then, when I'm having pity parties or feeling overwhelmed with whatever suffering (big or small) that's going on, I'll open up my intentions list. It won't end the suffering, but it'll give it purpose. With enough practice, I pray that I'll remember when I'm 'just' getting chemo, lying in a hospital bed, sitting in a nursing home, or entering my last days of hospice care to give my suffering purpose. By God's grace (and the bullheaded reminders of my loved ones), any suffering I experience will be put to work.
Will you please help me to start my training? Please share any intentions you have! Then, if you hear me complaining or having a pity party about something, you have my permission to say, "Catherine, put your list to work!"
What are the intentions that you can start putting to work today
Copyright 2014, Catherine Boucher
About the Author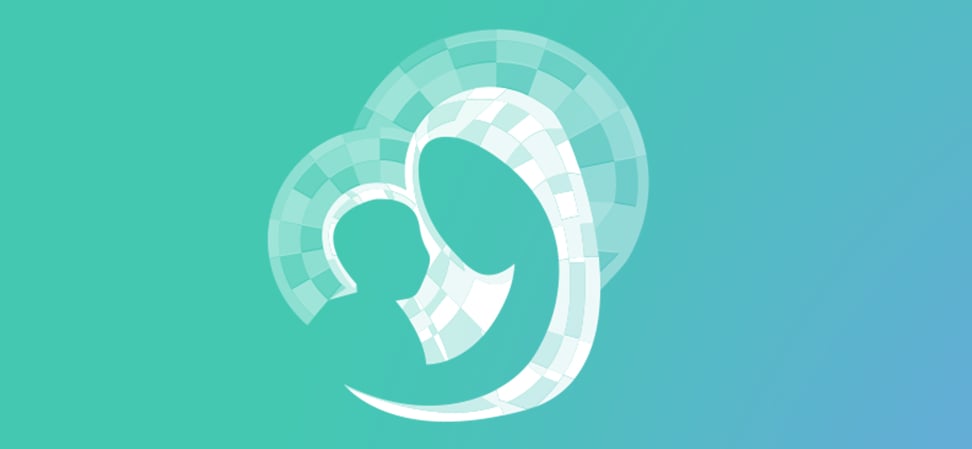 We welcome guest contributors who graciously volunteer their writing for our readers. Please support our guest writers by visiting their sites, purchasing their work, and leaving comments to thank them for sharing their gifts here on CatholicMom.com. To inquire about serving as a guest contributor, contact editor@CatholicMom.com.