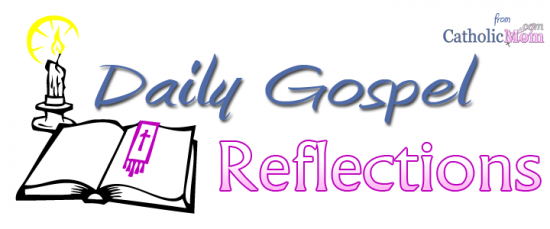 Today's Gospel: Matthew 25:14-30
This parable has always been a favorite of mine; it speaks of a simple recipe for success in life. First of all, that we need to recognize that each of us has a talent gifted from God for a purpose. Beit, teaching, preaching, creating, we all have some type of skill that is unique to us personally. Secondly, that God has a plan and we are part of that plan whether we realize it or not. So we need to embrace this God-given talent and use it. It is raw talent at the beginning so hone it we must; perfect it, work at it, learn it, but we must see our talent for what it is…a gift for a purpose. My middle child plays the violin and has been for 13 years. She plays beautifully, too ….yes I'm her mom and I'm biased. She plays for Mass every Sunday, in the orchestra at school, for weddings, funerals, and holidays or wherever else she's asked. She told me one day about a year ago that she realized that her music brings joy to others. She told me that "doing homework, getting good grades was great and all, but when I play my violin, people come up to me and tell me that Mass was more beautiful because of my playing, or that the wedding music was great, or that someone wanted me to play somewhere because it would bring joy to the event; well that means more to me than my good grades." She continued, "It's a lifetime of joy I can bring to others, where my grades are here just for high school." At 17, I was impressed by her maturity, but more importantly, thrilled that she has recognized her talent!
The two "good and faithful servants" knew what they could do to maximize the talents given to them; the third servant did not have the courage to see what he had been given. Courage, it seems is the missing link in this parable. Do we have the courage to recognize the talent we have been given? Do we have the courage to teach a Bible class, or lead the parish in song during Mass? Maybe you are meant to be in a religious order, or a permanent deacon? Maybe you are meant to be the mother of three amazing young children that will grow up knowing, loving, and serving God all because of your leadership?
Ponder:
If you are not sure of your talent, ask some of your closest friends and family members what they like most about you, or remember best about what you do? They may have the answers you don't have the courage to recognize. Who knows? But when you discover your talent(s), use it!
Pray:
Heavenly Father, help me to recognize what talent(s) you have given me for your purpose. I want to serve you and be a good and faithful servant for your glory! AMEN.
Copyright 2014 Ebeth Weidner
About the Author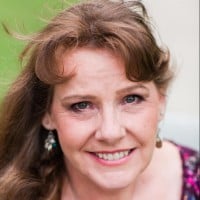 Ebeth Weidner, a Master Catechist and cradle Catholic who considers herself a Catholic information junkie, writes from her heart about the faith and hope she finds in the Catholic Church. She is the author of "A Catholic Mom Climbing the Pillars" blog. She is the wife of a research science Professor and mom to 3 great young adults people living on the coastal side of North Carolina.