Labor Day weekend is always a great opportunity to eat, hang out, do outside work, and clean up after sick kids. Or that's what it was for me this year. I also stayed up late reading (which surprises NO ONE, I can tell) and thought about how much more I'd be able to read if I quit sleeping so much...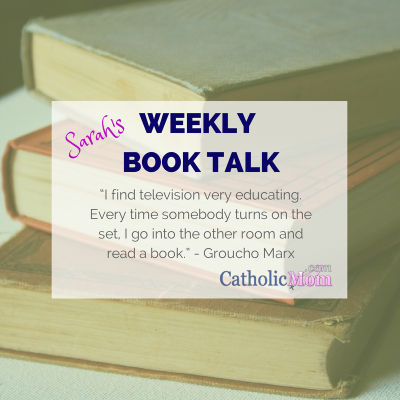 Recent Reads

UnWholly (Unwind #2), by Neal Shusterman (YA fiction, Simon & Schuster, 2012)
My rating: 5 out of 5 stars

The third book in this series just seriously jumped to next on my to-read pile. Why? For a few reasons.
First, these books cover a topic that is critically important. Dare I suggest these are some of the most insightful books I've ever read about our culture? I may have to hunt down and read everything Shusterman has ever written, but only after I've finished this series (which can't happen until after the last book comes out later this year.
Second, these books bear discussion. And I can't discuss them if I haven't read them. I am SO GLAD that one of my niece's teachers made Unwind, the first book in the series, required reading, because that's how I was introduced to them.
Third, these books make you think. No matter what your stance is on life issues, you will be forced to look at things through another lens. Your brain will stretch. And that, I think, is what our world needs more of. These difficult topics are rarely black and white. There are layers to everything, and what Shusterman does so expertly is craft a story that explores that...without seeming to do that at all.
Working Mother, by Erin McCole-Cupp (fiction, e-book only, Full Quiver Publishing, expected publication 2014)
My rating: 5 out of 5 stars
I can't endorse this novella highly enough. It was a quick read, but it's also one I can see myself rereading again. (I thought of writing a letter to the author, demanding a full-length novel, but I'm pretty sure she'd laugh at me and tell me to buzz off. Nicely of course. Because she's a nice person.)
This is a look at Mary that's...normal. Never is she diminished, though, and by the end, I found myself with an even bigger appreciation for the amazing woman Mary was. (And I may or may not have had a little dusting in my eyes...)
Current Reads

40 Days, 40 Ways: A New Look at Lent, by Marcellino D'Ambrosio (Servant Books, expected publication 2015)
I'm not thrilled about reading a Lenten book, mind you, but if it's by D'Ambrosio, I'll make an exception. And already I find myself slipping into that comfortable pattern of reading that I so often find in his essays and books. This is a book that I can tell, one-third of the way through, that will transform my Lent, if I let it. Keep your eyes out for it. More from me as I continue through it.

Insurgent (Divergent #2), by Veronica Roth (YA fiction, Katherine Tegen Books, 2012)
This is my guilty pleasure reading, I suppose. I told myself I would allow myself to read it by the end of this summer, and summer doesn't technically end until September 20. After a summer of reading a lot of fiction, I find myself unwilling to part with it completely...and so far, yes, I am enjoying this in a "gotta go read RIGHT NOW" kind of way. :)
Up Next
It depends. I may dig into some of the "no deadline" review books, or I may pick up one of those dusty books I bought at the bookstore a while back. Hmmm. Just depends... :)
What have YOU been reading lately?
*Are you on Goodreads? I'll see you there!
Curious about what my ratings mean? Here's an explanation of what the stars mean to me.
Be sure to check out our Book Notes archive.
Copyright 2014, Sarah Reinhard
About the Author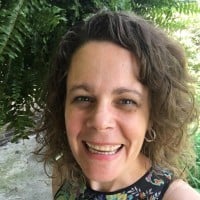 When she's not chasing kids, chugging coffee, or juggling work, Sarah Reinhard's usually trying to stay up read just one … more … chapter. She writes and works in the midst of rural farm life with little ones underfoot. She is part of the team for the award-winning Catholic Mom's Prayer Companion, as well as the author of a number of books. Follow her writing at Snoring Scholar.