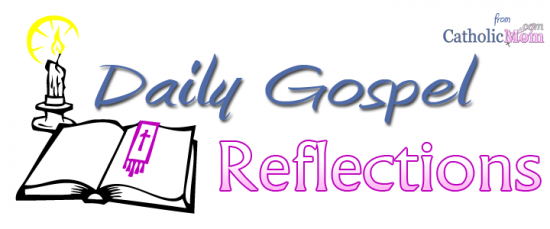 Today's Gospel: Matthew 1:1-16, 18-23
Today is the Feast of the Nativity of the Blessed Virgin Mary. On this day, we honor and celebrate Mary's central role in the redemption of the world, as Mother of God.
Even though Mary's birth is not in today's Gospel reading, we honor it by reading the genealogy of Jesus, which begins with Abraham and moves through many people of the Old Testament who were members of the line of David, of which the Messiah would be born.
I recall being in a Bible study on the Gospel of Matthew, and my teacher told us that many Christians find the genealogy of Jesus to be rather boring. Often people zone out until the familiar words of Jesus' birth and then tune in again.
I had to admit, I also found the reading boring. Thankfully, my teacher found this Gospel passage exciting. He knew and understood how Judah, Tamar, Boaz, Rahab, Ruth, David, Solomon, Jechoniah, Azor, Jacob, Joseph and the others were all part of God's plan to bring Jesus into the world. Each one, he explained, was necessary and used by God to bring us Jesus.
I had never heard this and my curiosity certainly was peaked. My teacher went on to tell us how not all of the people named in the genealogy of Jesus were perfect, and not all of them were holy. In fact, many of them made some pretty big mistakes. And yet God took their lives, their brokenness, and He allowed good to come from bad. In other words, God wrote straight with crooked lines. Through them and their linkage to one another, Jesus came into this world.
I am in awe of how God worked miraculously in some pretty serious situations. I marvel at how He even incorporated gentiles, like Ruth, into the royal line of David to illustrate how Jesus came into this world for all of humanity. God's incredible way of bringing about ultimate goodness through not-so-good circumstances, gives me great hope when I feel like my own messiness and failings are preventing me from fulfilling my part in God's plan.
How many times do I get discouraged when I stumble and fall ... again? How many times do I feel so unworthy of forgiveness ... again? How many times am I on the brink of giving up because I'm just never going to get it right ... ever?
This Gospel gives me hope. "Jacob the father of Joseph, the husband of Mary. Of her was born Jesus who is called the Messiah" (16). If God uses an imperfect line of people, and the end result is the gift of Mary, our mother, and Jesus, our Savior, I think He can bring goodness out of my less-than-perfect life, too. God didn't give up on His promised plan for the Messiah or the line of David and He doesn't give up on you and me either.
Each of God's children are important and necessary in His great plans. Are we going to follow perfectly? Probably not. But God doesn't give up on us. God can write straight with crooked lines.
Ponder:
When you are feeling discouraged, how do you find hope again? How can you be a sign of hope to someone in need of remembering her significance in God's plan?
Pray:
Heavenly Father, thank you for showing us through this Gospel reading how much You love us. Thank You for working with brokenness and imperfection to bring Jesus into the world and to bring about Your marvelous works. Blessed Mother Mary, on your birthday, please pray for us, that we may always do our best to cooperate with the will of God. In Jesus' holy name, Amen!
Copyright 2014 Sarah Damm
About the Author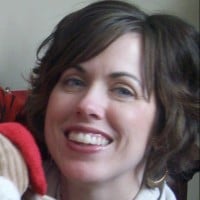 Sarah Damm is a Catholic wife and mother of six children, living in Minnesota. She spends her days running errands, helping with homework, and keeping up with laundry and the family schedule. Sarah loves her faith, coffee, and good books. She blogs at SarahDamm.com.