I recently had the opportunity to meet an online friend in person -- I love it when that happens! I've respected author and speaker Gary Zimak for quite a long time, so when our paths crossed at the Catholic Writers Guild conference this summer, it was a true treat to thank him in person for his writing and his work in God's vineyard. Gary is a unique, humble and quite talented writer. His work has been a true blessing to me personally, and I pray that our conversation will be a gift to you too! Lisa
Q: Please briefly introduce yourself and your family to our readers.
Thanks, Lisa. I am a full time Catholic speaker and the author ofA Worrier's Guide To The Bible, Listen To Your Blessed Mother and From Fear To Faith. I host a daily radio show on BlogTalkRadio and I'm a regular guest on Catholic Answers Live, EWTN's The Son Rise Morning Show, Catholic Connection and numerous other programs. In addition, I'm a member of Catholics United for the Faith, the Knights of Columbus and The Catholic Radio Association and live in New Jersey with my wife Eileen and twin daughters, Mary and Elizabeth. I am also an instructor for RCIA (Rite of Christian Initiation of Adults) at Sacred Heart Parish in Riverton, NJ and the chaplain for the Catholic Business Network of South Jersey.
In my first book, A Worrier's Guide To The Bible, I offered 50 Bible verses (along with brief meditations) designed to comfort those who are anxious. The book has touched many people and, since its release, I've been blessed to travel around the country offering advice for breaking free from stress and anxiety. in addition to discussing some of these Bible verses, I felt the need to offer a step-by-step method of overcoming worry. I received so many requests from people asking for these steps to be written down that From Fear To Faith: A Worrier's Guide To Discovering Peace was born. In this book, I share the method that has helped me to stop worrying and experience peace.
Q: To write with such eloquence on these topics, you're clearly building on personal insight and experience. Can you share with our readers how you were able to overcome your own bouts with anxiety?
The secret is to depend on the Lord, Lisa. There is no way that I could ever be strong enough to stop worrying on my own. In fact, I've tried unsuccessfully many times and failed. Being weak, especially when it comes to being unable to stop worrying, is nothing to be ashamed of. Saint Paul not only realized that he was weak and even boasted of his weakness (1 Corinthians 11:30). Like Paul, my weakness has led me to depend more on the Lord. What I've discovered is that keeping focused on Jesus is the way to experience peace. In my talks, I often urge my audiences to depend less on themselves and more on Him. If we focus less on "not worrying" and more on getting to know the Lord, everything tends to fall into place. Encountering Him through prayer, scripture and the sacraments allows peace to fill our lives. While it sounds simple, it can be counterintuitive and took me many years to learn.
Q: If one has a friend or family member who deals with worry issues, how can that person gift this book to her loved one without offending them?
That's a great point! While most "worriers" know that they have a problem, they don't necessarily want others to know of their struggle. Several people have purchased my books for their loved ones, but wanted to be subtle about presenting it to them. They planned to say something like "This book really helped me. Let me know what you think of it." As someone who has battled anxiety for many years, I was always interested in anything that might help me. I'm confident that any worrier would be pleased to discover a step-by-step approach which leads to peace. I've yet to meet a worrier who enjoys worrying!
Q: I know that you speak nationally. Can you please share with our readers how they might connect with you to speak at their parish or organization and what topics you address in your speaking?
I am always willing to speak at parishes and conferences and do so frequently. While my most popular topics involve overcoming anxiety, I also speak about homeschooling (we are a homeschooling family), the Blessed Mother, discerning God's will, and letting the Holy Spirit become more active in your life. A more detailed list of my talks can be found on my website.
Q: You're a radio host too! Tell us about your program and how we can tune in.
My daily radio program, Following The Truth, is now in it's fourth year on BlogTalkRadio. In addition to being able to listen online at 8 PM Eastern, the podcasts can be downloaded free of charge from the BlogTalkRadio archives or iTunes. One of the great things about Internet radio is that I have listeners from all over the world. In addition to those in the United States, I have regular listeners from England, Scotland, South Africa, Argentina and several other countries.
Q: Are there any additional thoughts or comments you would like to share with our readers?
If you are a worrier, no matter how severe, you can stop worrying! You may not be able to do it, but God can! Always remember that "with God, all things are possible" (Matthew 19:26). I have been prone to anxiety for as long as I can remember and I never thought I could stop worrying. I tried anxiety medication and visited the emergency room many times with panic attacks. I even resorted to drinking as a means of escaping from my worries. Nothing worked...until I met Jesus and got to know Him personally. Each day, I ask the Lord to help me and I have never been more peaceful. The Blessed Mother has also been extremely helpful in drawing me closer to her Son. In closing, I want to emphasize that I am not a therapist or psychologist. I am simply a "worrier" who has been able to stop worrying with the help of Jesus Christ. While this worked for me (without any professional help), there are some individuals who may also need therapy or medication. There is nothing wrong in pursuing additional help. The Lord can heal us in many ways. CatholicTherapists.com is a great resource if you're looking for professional help from qualified Catholic therapists. Thank you for interviewing me, Lisa. I'm grateful for the opportunity to share my message with your readers.
Learn more about and order Gary Zimak's books and support CatholicMom.com with your purchase
Copyright 2014 Lisa M. Hendey
About the Author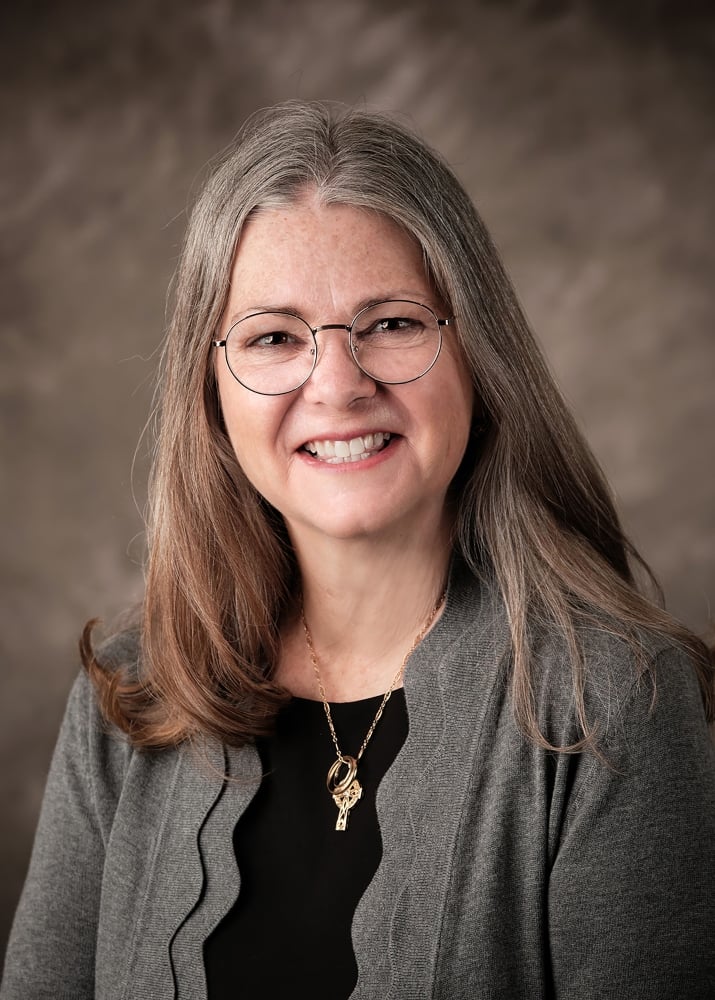 Lisa M. Hendey is the founder of CatholicMom.com, a bestselling author and an international speaker. A frequent radio and television guest, Hendey travels internationally giving workshops on faith, family, and communications. Visit Lisa at LisaHendey.com or on social media @LisaHendey for information on her speaking schedule or to invite her to visit your group, parish, school or organization. Visit Lisa's author page on Amazon.com.