I've been working my way through variations of coffee flavored ice cream over the last few weeks, but I've lost all interest in that.
And how could I not, with the wonder of honey crisp apples to delight my taste buds? Apple season is in full swing here in Ohio, with just enough crisp in the air to make me tuck into a hoodie and even consider fleecy socks.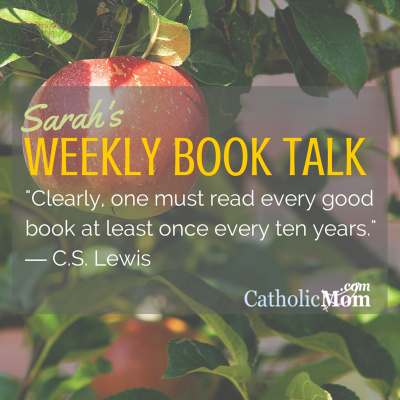 Recent Reads

Insurgent (Divergent #2), by Veronica Roth (YA fiction, Katherine Tegen Books, 2012)
My rating: 3 out of 5 stars
I have to admit: this sort of came together at the end more than I hoped it would. I have a whole pile of other books to read before I can allow myself the third book in the series (but before year's end, oh yes!). I can't help but feel that this book was a bit of a "filler," though, especially after talking to a friend about it. It just felt like it went on. And on. And could we get some plot now? No, this isn't a proper review. Because no, I didn't read it to review it. I just read it for fun. :)
Current Reads

The American Catholic Almanac: A Daily Reader of Patriots, Saints, Rogues, and Ordinary People Who Changed the United States, by Brian Burch and Emily Stimpson (Image Books, 2014)
I'm almost through March, and I am SO enjoying this book! I didn't intend to read it cover-to-cover, as I mentioned last week, but I just couldn't help myself once I read the introduction.
This is history in bite-sized nuggets, told as a story, and INTERESTING. (I had so much uninteresting history in school that I skipped it in college and avoided it until a few years ago, when I found out that history is just storytelling that's true.)
I suspect this is the kind of thing you'd want to get that hard-to-shop-for Catholic in your life. Each day is only a couple of pages, and it's sooooo fascinating!

The Way of Perfection, by St. Teresa of Avila (for the Catholic Spiritual Direction book club) (also free online)
Well, it hasn't killed me yet. And there are some good things in here...I just have to wade through to get them through my thick skull. Guess that's why Teresa of Avila's a DOCTOR of the Church, eh? I'm going to make it through...I AM. :)
What have YOU been reading lately?
*Are you on Goodreads? I'll see you there!
Curious about what my ratings mean? Here's an explanation of what the stars mean to me.
Be sure to check out our Book Notes archive.
Copyright 2014, Sarah Reinhard
About the Author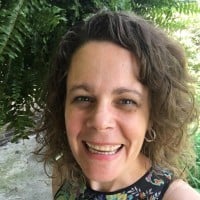 When she's not chasing kids, chugging coffee, or juggling work, Sarah Reinhard's usually trying to stay up read just one…more…chapter. She writes and works in the midst of rural farm life with little ones underfoot. She is part of the team for the award-winning Catholic Mom's Prayer Companion, as well as the author of a number of books. You can join her for a weekday take on Catholic life by subscribing to Three Shots and follow her writing at Snoring Scholar.