Editor's note: Today, we are pleased to offer an excerpted article from the fantastic new book Three Moments of the Day by Christopher S. Collins, S.J., of the Apostleship of Prayer. This special book introduces three simple, yet powerful prayer habits that are at the foundation of both the Sacred Heart devotion and Ignatian spirituality and that assist the reader in turning intentionally toward the Sacred Heart of Christ. Enjoy! Lisa
My First Encounter with the Sacred Heart
Adapted from Three Moments of the Day by Christopher S. Collins, S.J., Apostleship of Prayer
I had never paid attention to images of the Heart of Jesus before I joined the Society of Jesus (Jesuits). Even though I grew up in a solid Catholic family and went to Catholic schools all my life, the Sacred Heart never penetrated my dense little consciousness. But soon after I joined the Jesuits at the age of twenty-three, I read a book by Fr. Pedro Arrupe, an earlier superior general who played a major role in reforming and updating the Jesuit Order after the Second Vatican Council.
Fr. Arrupe … reminded us that devotion to the Heart of Christ—that is, devotion to the love God shows us in the flesh of his Son whose loving Heart was pierced on the Cross—should remain the center of our lives. … As a brand-new Jesuit, I took note of this, though honestly I didn't really know what it meant and what it would soon come to mean in my own life.
Only a few months later, in bleak midwinter, I was sent by my novice master to Pine Ridge, South Dakota. This was not a vacation. I had accepted a mission to teach students at Red Cloud Indian School, which is a work of our mission on the reservation there. I was also commissioned to drive the school bus in the afternoons and do odd jobs around the place.
Now, any teacher will tell you that coming to a school in the middle of the year is difficult under the best of circumstances. However, I had taught high school for two years, and so I thought I would probably be successful in the classroom here. I was mistaken.
Because of the cultural and religious differences between the Native American students and their mostly white teachers, many students did not trust their teachers. This was especially true of me, the newcomer. Every day after I had finished teaching and driving the afternoon bus, I would come back to the community chapel and just sit there. I thought I was praying, but in reality I was just talking to myself about my woes.
Obviously, my afternoons in the chapel judging the kids and their parents and then berating myself made for some pretty messy prayer times. But then one day as I sat in the chapel, I noticed a statue outside the door to the hallway, just beyond the tabernacle. For some reason this little painted plaster image drew my attention.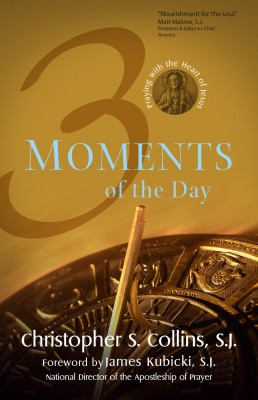 It was my first personal encounter with the Sacred Heart. Jesus was standing there with his Heart opened up, vulnerable, on the outside of his body. The Heart was pierced and bloody, and the plaster itself was dinged up quite a bit. I noticed his hands, too; one pointed to his heart, the other beckoned to me. There he stood, looking at me with such intense love; it was as if he was speaking directly to me, saying, This is the way I live. This is the way I love. Truly, this is the only way to love. You can do it. You must do it. There is no other way.
As I looked at the statue, what drew me in was the pierced Heart. That's how my heart felt. Mine was getting pierced in smaller ways than Jesus' Heart but in very real ways nonetheless. I had given myself to this religious vocation. And now I wanted to share what had been happening in my heart with kids who I knew desperately needed to hear some good news, and yet they wanted none of it. Not only was I proving to be a lame teacher, but also that perhaps my whole vocation was for nothing. As they rejected me every day, my students were in a small but real way piercing my heart. I could see Jesus' Heart had been pierced long before mine. But maybe his Heart was continuing to be pierced right along with mine. I suddenly saw that I was not alone. …
Once I began to see the Sacred Heart in this way, it became clear to me that this was all I needed. I saw, and still see, that this is all there is. This is the whole of reality. The point of our lives is love. There is no love without piercings along the way, but the piercings will not do us in. I will be wounded along the way living this life, living this vocation, but I can remain on fire. There is a fire that will not be quenched if I keep my heart open, if I resist the temptations to shut down, to defend, and to hide. This is Jesus. His whole mission has always been to open up the Heart of God to the world and not flinch in doing so.
Christopher Collins, S.J., is the chairman of the board of the Apostleship of Prayer in the United States. A popular speaker, retreat guide, and spiritual director, Collins has traveled all over the country and around the world to promote the devotion to the Sacred Heart and eucharistic spirituality. He entered the Society of Jesus in 1995 and was ordained a priest in 2006. Collins teaches theology and is director of the Catholic studies program at Saint Louis University. Collins is also the author of The Word Made Love: The Dialogical Theology of Joseph Ratzinger/Benedict XVI.
Order Three Moments of the Day and support CatholicMom.com with your purchase
Be sure to check out our Book Notes archive.
Copyright 2014 Lisa M. Hendey
About the Author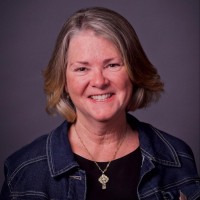 Lisa M. Hendey is the founder of CatholicMom.com, a bestselling author and an international speaker. A frequent radio and television guest, Hendey travels internationally giving workshops on faith, family, and communications. Visit Lisa at LisaHendey.com or on social media @LisaHendey for information on her speaking schedule or to invite her to visit your group, parish, school or organization. Visit Lisa's author page on Amazon.com.