Twenty-seven years ago we were living in Westchester in a cute little house that we had totally remodeled. It was perfect, close to my parents, across the street from Divine Infant Parish, and within walking distance to the park and pool. But it was tiny, and we needed to move to a larger house because we were expecting another child soon. As we searched for a new home, our intention was to stay close to Divine Infant because our daughter was enrolled in kindergarten, and we wanted to stay in the parish.
After embarking on the great house hunt, Joe and I soon found the perfect home in Hillside, a suburb right next door to Westchester. It was a lovely house, perhaps the loveliest one on the block; with six bedrooms, a large lot, and best of all, close to my daughter's school. Joe and I were so excited we put a bid on the house and got it! The next day we put our Westchester house up for sale, and to our great amazement, it sold to cash buyers the first day it was listed. We were moving in two months! Life was good.
A few days later, Joe was hit with buyer's remorse. Suddenly all he could see was the negative things about the house we bought in Hillside. To his great dismay, he realized that it really was the nicest house on the block, and that we probably would not gain equity through the years. Joe was tormented and wanted to call off the deal, but our attorney told us there was nothing we could do. We had a legally binding contract because our Westchester house had sold for cash, and we were approved for a mortgage on our new house. It was a done deal. Closing for both houses was scheduled for Friday of Memorial Day weekend. Aware of this bitter reality, and with great sadness and heavy hearts, we began to pack up the house.
With less than two weeks to go before the closing, we received a phone call from our attorney informing us that the owner of the Hillside home wanted to push back our closing date from Memorial Day to July 1st. This was our candy kiss from God! We chose not approve the change in closing dates, and thus this rendered our contract null and void! Joe and I were absolutely jubilant, but reality set in very soon for our current house was still closing in two weeks, and now we had nowhere to go. We went house hunting that very same night.
Still wanting to stay close to Westchester, we agreed to look within a five-mile radius for a home. Taking us beyond our comfort zone, our realtor chose to begin our search that night in Downers Grove. It was raining. After looking at six houses, it was getting late, but our real estate agent informed us that she had one more house to show us. She warned us that it was empty. The owners had moved out 18 months ago, and it was a handy man's special. Tired, we reluctantly agreed to see the house. When we walked in the door, Joe and I both felt like we had come home. Yes, the house needed tender loving care, but we both saw the endless possibilities, so we purchased it on the spot. Since no one occupied the house, we were able to move in two weeks later on Memorial Day weekend, as originally scheduled. It was an astonishing turn of events.
There is no doubt in my mind that God brought us to that empty house in Downers Grove that rainy spring night. He wanted us to live there, and not in Hillside, and he orchestrated a series of events to unfold in our life to make this happen. The story is not over, for there was still more maneuvering on God's part to be done.
The week after we moved in to our new house, I went to register at our parish. Even though our house was situated within the boundaries of St. Joseph's, for whatever reason I felt drawn to register at St. Mary's, just four blocks down the street from St. Joe's. Apparently, that decision was also part of God's plan because the people that I met at St. Mary's were instrumental in helping me fulfill God's plan for me.
At the urging of one of the parish priests at St. Mary's, I started graduate school at Catholic Theological Union. Over the course of the next ten years, I earned two degrees, and even took a full time job at St. Mary's Parish working as Director of Liturgy. St. Mary's Parish also had an impact on my current position as Executive Director of Mayslake Ministries, for it was a parishioner who told me about the job opening. Everything in my ministry life for the last twenty years can be traced directly back to two simple facts: that we purchased a house in Downers Grove, and not in Hillside, and that I chose to register at St. Mary's, and not St. Joseph's.
As people of faith, we know there are no coincidences in life. What this story has taught me is that God will intervene in our life if we unknowingly choose a path that God has not designed for us. Joe and I chose the wrong house in Hillside, and God corrected our mistake, and he nudged me to register at St. Mary's, and not St. Joe's. I believe that God has a plan for each one of us, and if we are open to doing God's will and not ours, we are in for the ride of our life.
Copyright 2014 Dr. Mary Amore
About the Author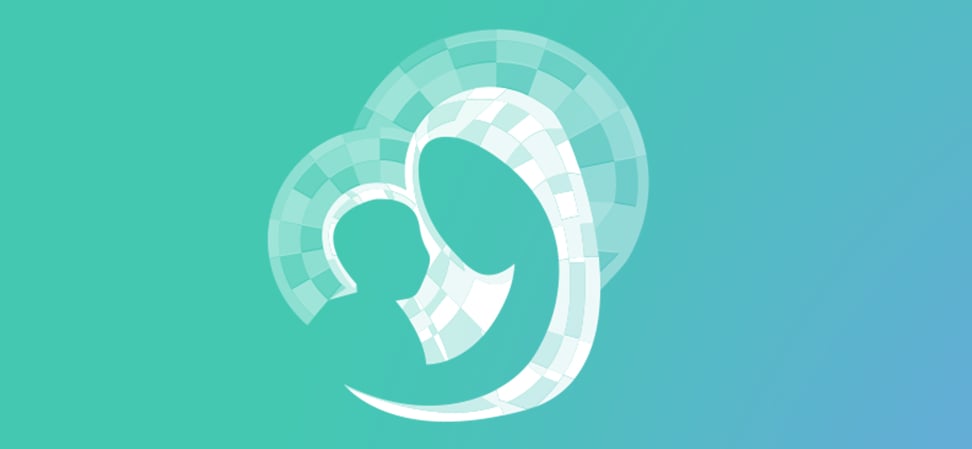 We welcome guest contributors who graciously volunteer their writing for our readers. Please support our guest writers by visiting their sites, purchasing their work, and leaving comments to thank them for sharing their gifts here on CatholicMom.com. To inquire about serving as a guest contributor, contact editor@CatholicMom.com.