Some books on my shelves feel like "old and trusted friends". I may never have met their authors personally, but they have given me so much support, wisdom and encouragement over the years that they have become a part of the fabric of my life. This is definitely true for the lovely book A Mother's Rule of Life by author, wife and mom Holly Pierlot. An updated version of Holly's classic recently hit my desk again and I find her advice and sharing as poignant and perfect as I did the first time I read the book. I hope you'll take a few moments and enjoy my recent interview with this gifted author. A Mother's Rule of Life is truly the perfect gift for any mom, including you!
Q: Holly, I've been a fan of your writing for several years. Thank you for all you do for moms! Please begin by introducing yourself and your family to our readers.
I'm a wife, and mother of five children whom I homeschooled, teacher by profession, author of A Mother's Rule of Life, President of my local PEI Right to Life Association and am just completing my Masters in Pastoral & Educational Studies from Maryvale Institute, Birmingham England.
Q: What will our readers discover between the pages of A Mother's Rule of Life?
A story... a story of bringing order to a chaotic home life and finding peace, finding God. It traces my journey as an overwhelmed homeschooling mother of 5 children through the steps the Lord showed me that would bring me out of the trap I felt I was in, into feeling like I actually could do this motherhood-thing after all! It also gives other women the individualized questions they need to travel their own unique family journey from chaos, to order, peace and God.
Q: Can you give us some history on the writing of this book? What prompted you to write it? How did the writing of the book impact on your vocation to motherhood?
Writing this book was like giving birth! And just as painful near the end! It was a process of five years having certain realizations come to me - ways in which my experience related to other mothers, what mothers needed to pull it together, especially those moms who do not feel organizationally-inclined, so to speak. I spent many years trying to write but not being able. But then, just like in pregnancy, when the baby wants to come, it comes - so too, when the Lord had ordained it was time to write, I wrote!
Q: This book was originally published several years ago and has now reached "classic" status. Congratulations on that and on the longevity of this theme. While some things are new, much about being a mother is consistent over time -- especially the challenges. How has your own mothering evolved since you wrote the book? Is there anything you might have treated differently in your writing now that some time has gone by?
Thank you Lisa. I am glad A Mother's Rule of Life has been able to consistently help women over the past ten years. And you are right - some things about motherhood are ongoing and universal - issues we all need to deal with no matter the historical era, the geographical location or the particular persons involved.
When I wrote the book, I was aware that what I was writing was not only my story as I understood it at the time, but also a result of graces given to me by the Lord to share. I remember saying that I wrote the book for mothers, and that included me, for I often had to revert back to my own thought and His inspirations to re-establish what human weakness lets slip. The Spirit of my Mother's Rule remains a guide for me even now. I find that the lessons in A Mother's Rule of Life continue to inspire me as I dive deeper into life - realizing that the truth spoken in that book needs to be practiced, again and again, in all the vast and varying circumstances of every stage of motherhood. "To do all for You Lord, because You ask it of me, out of love for You" does not change over time - it only deepens.
Q: What challenges do you now face at this point in your mothering vocation? How has the Rule helped you to face them?
My biggest challenges now involve working with some of my older children who still live at home - the young adult phase of 17 to 20 years old. It is a time that I have prepared them for, gradually handing over more and more freedom (and responsibility) to them, helping them to choose for themselves that which is 'best' for them... I have discovered a new phase of family life with this - the need for the mother to permit her children to make their own decisions, even when it impacts me, and try to teach them to re-assume the more mundane responsibilities that the excitement of other aspects of life make dull looking. Dishes... dishes... dishes... sitting in my sink - this time, not because I am failing in my duties, but because my children do. Having patience and not taking over their jobs takes a lot of work!!! Perhaps when this phase ends, I'll revamp the children-chapter to include what I've learned!
Q: What words of encouragement would you offer to young mothers who are just getting started with parenting?
There is never a time in mothering when it is 'easiest' and every mother in the world knows what you are going through. But if you can get hold of yourself now, and begin to practice the self-discipline and attentiveness to the Lord that being a mother requires, you will find your life better and more peaceful than if you don't. Don't be afraid to make your vocation 'a project' and dedicate yourself to balancing and conquering the challenges sooner rather than later. Joy, peace and order will come sooner if you do...
Q: I know that there is great wisdom here for any woman. Would you please say a few words to the non-moms, and even men, who might be interested in this book?
All persons share the first two priorities in A Mother's Rule of Life - prayer and person. All persons are called to place God first in their lives, and take care of their holistic health. Then, all persons have their own specific vocational duties - for the mother or father, those are the remaining Ps - partner, parent and provider, in order. For other vocations, there are other responsibilities or priorities - the task would be to figure out what those areas are, what the priorities entail for their proper fulfillment, and then to structure one's life according to that vocational call. All very similar to what A Mother's Rule of Life tries to do for mothers.
Q: Are you working on any future writing projects?
I am presently completing my Masters dissertation in Authority in the Family, examining parental authority, child obedience and discipline practices in light of a Catholic understanding of the human person, and was just saying the other day, "You know, it would be reasonable to write a book on this..." But I'd want to spend time with the more academic material and ponder it a bit in relation to my life and the lives of other moms, and eventually write it in a more personal style. That all takes time, and we'll see if the Lord agrees that that is the next writing project!
Order A Mother's Rule of Life and support CatholicMom.com with your purchase
Copyright 2014 Lisa M. Hendey
About the Author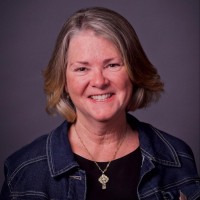 Lisa M. Hendey is the founder of CatholicMom.com, a bestselling author and an international speaker. A frequent radio and television guest, Hendey travels internationally giving workshops on faith, family, and communications. Visit Lisa at LisaHendey.com or on social media @LisaHendey for information on her speaking schedule or to invite her to visit your group, parish, school or organization. Visit Lisa's author page on Amazon.com.