A few weeks ago, we put out the call to recruit some new team members -- Interns for our "CM Class of 2014-15". Wow, what a great response we had!
Today, I'd like to let our new team members introduce themselves to you. They will be working behind the scenes and also sharing their writing here, so please keep them in your prayers!
Chloe:
Hello from the rainy city of Seattle! My name is Chloe Batara, and I am delighted to begin working as an intern here at CatholicMom. So, a little bit about me. I'm a freshman at my local community college, but I'm planning to transfer to a four-year university. I was born and raised Catholic, but I decided to take my faith seriously after going on a three-week European pilgrimage in honor of World Youth Day 2011 in Madrid. Since then, I love spending time in Adoration and learning about the lives of the saints. When I'm not attending conferences and volunteering at my parish's youth group, I enjoy photography, singing in the shower, playing sports, sleeping, and doing fun DIY projects from Pinterest (when I actually have free time). When I heard about this internship, I jumped at the opportunity because I've been wanting to take part in evangelizing through social media since it has become such a big part of everyday life. I am excited to gain new skills and serve this community.
Rebecca:
Greetings! I'm Rebecca Willen, a senior at Christendom College where I major in English. Between writing research papers, running the Legion of Mary, and volunteering for the Catholic Writers Guild, I retain some sanity by clinging to an e-reader full of novels. I've been drawn, through love for the power and beauty of the written word, towards the goal of working as an editor in Catholic publishing. I'm excited about working with Catholic Mom, most especially to become more acquainted with the online aspects of Catholic publishing, and to participate in the New Evangelization. Looking forward to working with y'all!
Quinn:
Hello, CatholicMom.com readers! I'm Quinn Mitchell, a sixteen-year-old homeschooled Catholic foreign missionary in Turrialba, Costa Rica. Our family helps serve a secluded indigenous population by bringing them the Good News and by running a center near the local hospital for pregnant indigenous women who live deep in their reserve. I've always been interested in internet technology, social media, and the New Evangelization and this internship provides an exciting opportunity to learn more and to help the Catholic community that has gathered around this website. I look forward to meeting all of you and contributing to CM.com. God Bless, Quinn
Naomi:
Hello everyone! My name is Naomi Owens and I am so excited to be interning at CatholicMom! I am 18 years old and the oldest of 8 children. I love writing, scrapbooking, spending time with friends and curling up with a good movie and a bowl of jellybeans! :) Music is also a passion of mine, whether I am playing an instrument, singing, or listening to some awesome music (from every genre!) on my iPod. In the past few years I have felt God calling me to work in some way in the New Evangelization, so little by little, and with lots of God's grace, I am developing my talents and doing my best to work towards whatever God may be calling me to. I know that interning for CatholicMom will greatly assist in equipping me with the skills I need, and I am so excited to get started!
Lance:
Hello everyone! My name is Lance Rosen. I am from Alberta, Canada, and have been married to my beautiful wife Katie since 2011. I run a website called PiousPosers.com and have been involved in youth ministry for eight years. I am so excited about this internship because I remember attending the RE Congress in Anaheim in 2010, and taking in Lisa Hendey's session about online ministry. I remember being inspired. Since then, I have interacted with Lisa every once in a while through social media, but until now, haven't interacted with her in an official capacity. I really look up to Lisa and consider it an honour to be an intern working with her and her staff.
Please join me in welcoming our Interns and thanking them for their service and their passion for the New Evangelization!
Lisa
About the Author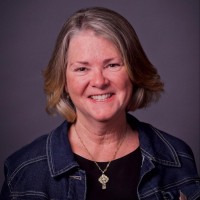 Lisa M. Hendey is the founder of CatholicMom.com, a bestselling author and an international speaker. A frequent radio and television guest, Hendey travels internationally giving workshops on faith, family, and communications. Visit Lisa at LisaHendey.com or on social media @LisaHendey for information on her speaking schedule or to invite her to visit your group, parish, school or organization. Visit Lisa's author page on Amazon.com.