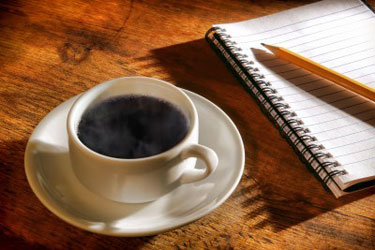 November is such a beautiful month of gracious generosity and humble gratitude. Thanksgiving Day, which happens to be one of my favorite holidays, is two weeks from today. I am striving to keep this month of November slow, peaceful and focused on my blessings. I am striving to "just say no" to the commercialism and shopping season that seem to begin earlier and earlier each year.
Whether we like it or not, the month of December is crazy-busy with parities, school programs, extra shopping, additional baking, and a myriad of other "to-dos" that pile on top of our regular routines. Because of this reality, I have discovered that it can be very beneficial to seize the quieter month of November to prepare for the season of Advent, the season of spiritual preparation and anticipation of Christmas.
Without overlooking the importance of Thanksgiving, I take some time in November to plan ahead for the Advent and Christmas seasons. By doing this, my Advent is more prayerful and focused on preparing my heart (and helping my children prepare theirs) for the celebration of Christ's coming on Christmas Day.
Here are six simple preparations you can make now to ensure that entering into Advent is much more enjoyable and peaceful for you and your family.
1. Pray
What resources do you want to incorporate into your prayer time this Advent? Spend some time looking through what you already own or shopping around for a new Advent prayer companion. I recommend having a special devotional for your personal prayer as well as one to use with your family.
Two that I have enjoyed for my personal use are Joyous Expectations: Journeying Through Advent with Mary by Jean Frinsk and The Magnificat Advent Companion.
This year, I plan on using an Advent devotional written by Catholic blogger Jenny at The Littlest Way. She is offering it free to her email subscribers. I also plan to join Taylor Marshall in his 33-day Advent consecration to Jesus through Mary. This will be a re-consecration for me, and I am excited to utilize new prayers and explore different saints in this free devotional.
My family likes two devotionals from two CatholicMom.com writers. Welcome Baby Jesus by Sarah Reinhard includes a daily Scripture quote from the Sunday gospel reading, a brief reflection and an action to complete. O Radiant Dawn by Lisa Hendey encourages readers to light their Advent wreath, gather together and take five minutes a day to pray. Both booklets are short, sweet and easily doable within the busyness of family life.
2. Listen
It can be very tempting to start playing those Christmas carols early. After all, we only get to hear them once a year! But did you realize there is such a thing as Advent music? Consider playing Advent hymns in your home and vehicle, during the beginning of December.
Advent at Ephesus is a beautiful CD by the Benedictines of Mary Queen of Apostles. It is a must for the Advent season! Also, there are many single hymns available on iTunes, so you can make your own Advent playlist.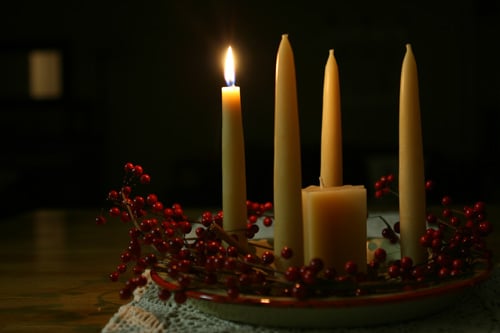 3. Light
Lighting the Advent wreath is a beautiful tradition. I love how it bridges what we do at Church during Sunday Mass with what we do at home, in our domestic church. Children learn to love the Advent wreath tradition, and get very excited about lighting the candles and taking turns snuffing them out.
So, locate your Advent wreath now, as the first Sunday of Advent is the Sunday right after Thanksgiving this year. And you certainly don't want it to sneak up on you! If you need a wreath, visit your local Catholic bookstore or an online merchant to find just the right one for your home. Oh, and don't forget the candles!
4. Honor
There are many wonderful feast days to celebrate in Advent. Look through your calendar and pick one or two to honor in a special, but simple, way. Here are a few options:
* On St. Nicholas Day (Dec. 6), fill kids' shoes or stockings with candy and little gifts.
* Attend Mass on the Feast of the Immaculate Conception (Dec. 8).
* Sip Mexican hot chocolate while reading a story about Our Lady of Guadalupe (Dec. 12).
* Celebrate St. Lucy Day (Dec. 13) with cinnamon rolls and a coloring page for the young children in your life.
5. List
Make a cup of coffee or tea, and start making lists for Christmas. Make a list of Christmas card recipients, gift recipients (with gift ideas and budgeted amounts), cookies to bake, and errands to run (including the post office). Keep these lists together in one notebook, so you can add to them as you think of things. Or find a list-making app, and keep your lists organized on your phone.
As you keep these lists, prayerfully discern what preparations truly bring joy to your heart and also which ones cause anxiety. Is something nice but unnecessary? Can anything be eliminated this year? By starting these practical preparations now, you can avoid feeling frantic or pressed for time come December, and instead have a much more peaceful, prayerful Advent.
6. Pick One
There are so many wonderful family activities to do during Advent. Just browse through Pinterest or your favorite blogs for some amazing ideas. But realistically, we just can't do it all this Advent ... and that's okay!
So, this year, pick one thing to do with your family and do it really well. Don't worry about the five things you're not doing; focus on the one you are doing! Some ideas include: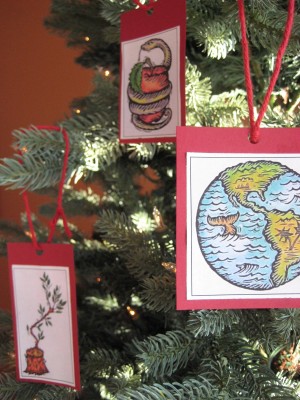 * Make a paper chain link to countdown the days until Christmas. Inside each paper chain, write the name of a person to pray for that day.
* Wrap 24 Advent and Christmas books in tissue or wrapping paper. Each day of Advent, unwrap one book to read as a family.
* Speaking of books, a book to consider reading with older children is Destination Bethlehem by Sharon Altman and Christine Winkelman. It is an adventurous story about two boys, as they journey toward Bethlehem at the same time as Mary and Joseph. Begin reading a chapter a night in December and finish on Christmas Eve.
* Place a basket next to your Advent wreath. When you light your Advent wreath, pray for the people whose Christmas cards you receive that day. Keep all your cards in the basket throughout Advent and Christmas, so you remember to pray for those loved ones, who are near and far.
* Discover the Jesse Tree. If you choose to do this, there are many resources available online. Some include free printable coloring sheets, some are felt kits to make, and others are heirloom quality wooden ornaments to use year after year. You and your family will learn the true story of salvation history and be amazed at how everything in the Old Testament leads up to the coming of Jesus on Christmas!
Just remember, pick one activity and do it with joy!
November truly is a special month. It calls us to focus on our blessings and also gives us a little reprieve before the hustle and bustle begins. Let's embrace it and utilize it, so that we may enter Advent with peaceful and ready hearts.
Copyright 2014, Sarah Damm
About the Author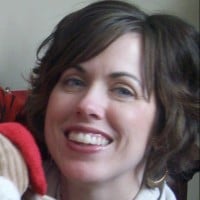 Sarah Damm is a Catholic wife and mother of six children, living in Minnesota. She spends her days running errands, helping with homework, and keeping up with laundry and the family schedule. Sarah loves her faith, coffee, and good books. She blogs at SarahDamm.com.