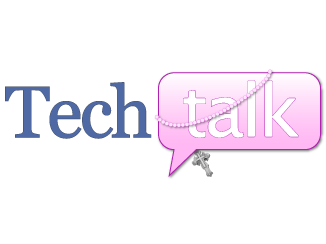 Recently, I decided I needed to bite the bullet and have a logo designed. I've been hemming and hawing about this for years, and...well, I just had this compulsive moment.
So I did what any self-respecting person who has the world at their fingertips would do: I asked Lisa Hendey who she recommended.
Now, let me say this: I've worked with a fair share of designers. I've even dabbled in it myself. None of that experience prepared me for working with Jennifer Bitler of Doxology Design.
Jennifer not only has loads of experience and professionalism, she also has a perspective and a buckle-down-it-ness that I couldn't help but enjoy.
So it's no surprise that her clients include such recognizable names as Coming Home Network International, Apostolate for Family Consecration, Patrick Madrid, Tajci, Catholic Answers, Opus Domini, Back in His Arms Again, Lisa Hendey, and many more.
Did I mention that she's also a Buckeye? (For those of you wondering what that means, she lives in Ohio. Which means I may hunt her down and actually meet her FACE-TO-FACE. Which means she is probably running and relocating right now!)
Jennifer was kind enough to agree to this week's Catholic Techie interview, so, without further blathering from me, let's meet Jennifer Bitler!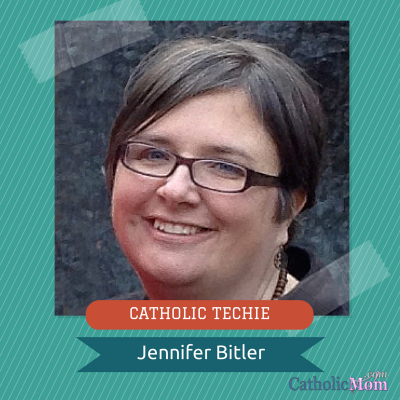 Tell us about yourself in five words or less.
Catholic wife, mother, homeschool teacher.
Of your pursuits, what's your favorite?
Doing work for the Apostolate for Family Consecration (aka "Catholic Familyland"). I am passionate about their mission to support families—by supporting parents who are passing on the Catholic faith to their children. Their focus is consecrating families to the Sacred Heart of Jesus, through the Immaculate Heart of Mary, in union with St. Joseph.
When you think of the New Evangelization from your approach as a "Catholic Techie," what excites you? What makes you want to continue?
I think using technology to help get the truth out there about the Church is imperative! Whether it be social media, websites, or printed materials (created on my Mac (shameless plug)). I am truly honored to be a small part of it.
What's the most rewarding aspect of your work?
EASY - having the opportunity to use my talent/gift from the Lord to give back to Him!
In your spare time, what are we likely to find you doing? Do you have a gadget in hand or do you go native and screenless?
What is spare time? Ha! I'd say one of two things: (1) snuggling with my hubby, 7-year-old joy boy, 3-year-old sweet pea, or 6-month-old golumpki. Or (2) trying to beat the "best move scores" in solitaire on my iPad.
Want more Catholic Techie interviews? Here you go.
Read more of our Tech Talk columns.
Copyright 2014 Sarah Reinhard
About the Author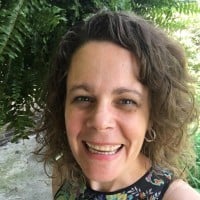 When she's not chasing kids, chugging coffee, or juggling work, Sarah Reinhard's usually trying to stay up read just one…more…chapter. She writes and works in the midst of rural farm life with little ones underfoot. She is part of the team for the award-winning Catholic Mom's Prayer Companion, as well as the author of a number of books. You can join her for a weekday take on Catholic life by subscribing to Three Shots and follow her writing at Snoring Scholar.